DH's cousin gave us this underlay as a mat for DD to play on. The first time we visited her with DD she used it on the carpet for DD to lie on. DD was only a few months and wasn't able to sit yet. Then when we left she kindly gave it to us. It's been so useful. When we lived in our townhouse we put it on the floor so DD could play on it when we were doing house chores. When we moved to our new home we put it on the carpet in front of the sofa in the living room so when she eats around the sofa the underlay can catch all the 'goodies' that should have dropped on the carpet. I so love it. And the best thing about it is it's machine washable. When I think it's dirty enough I throw it in the washing machine and line dry it. It drys quickly.
It has two sides. Below is the other side that normally face up in front of the sofa.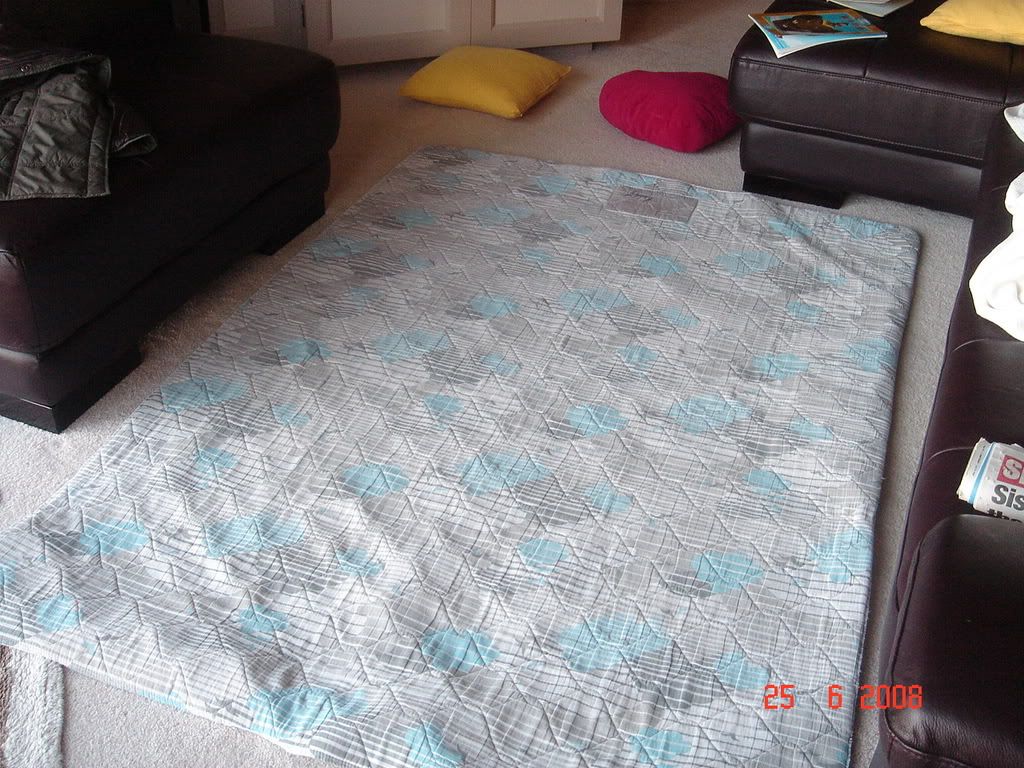 I know it looks old. But I love it for being so much helpful. DH doesn't like it. But he can't get anything better than that. So one day he asked me to get something else to replace it. 'It's just ugly and doesn't match our deco that's all.' Deco?? Sounds like we have any deco in our home? Does he mean the building blocks in every square metre of our home? Or DD's clothes sharing every square metre with the building blocks? Anyway I digress....
Ok I thought about it. I seriously consider every one of DH's suggestions or requests. I thought about getting a bigger and better underlay or something. But I'm afraid the area only fits a single size underlay. I thought about getting a rug. But it's not washable. Anything not washable is just not gonna do the work.
So I suggested refurbishing the underlay, adding another layer, which 'fits the deco'. I had some time today and went through our linen closet and found this bed sheet:
I emailed DH the photo and asked for his permission. He laughed. But said that's better than nothing. So after 1 hour of hard work of ironing and pinning and cutting and sewing, dada~, new playmat for DD: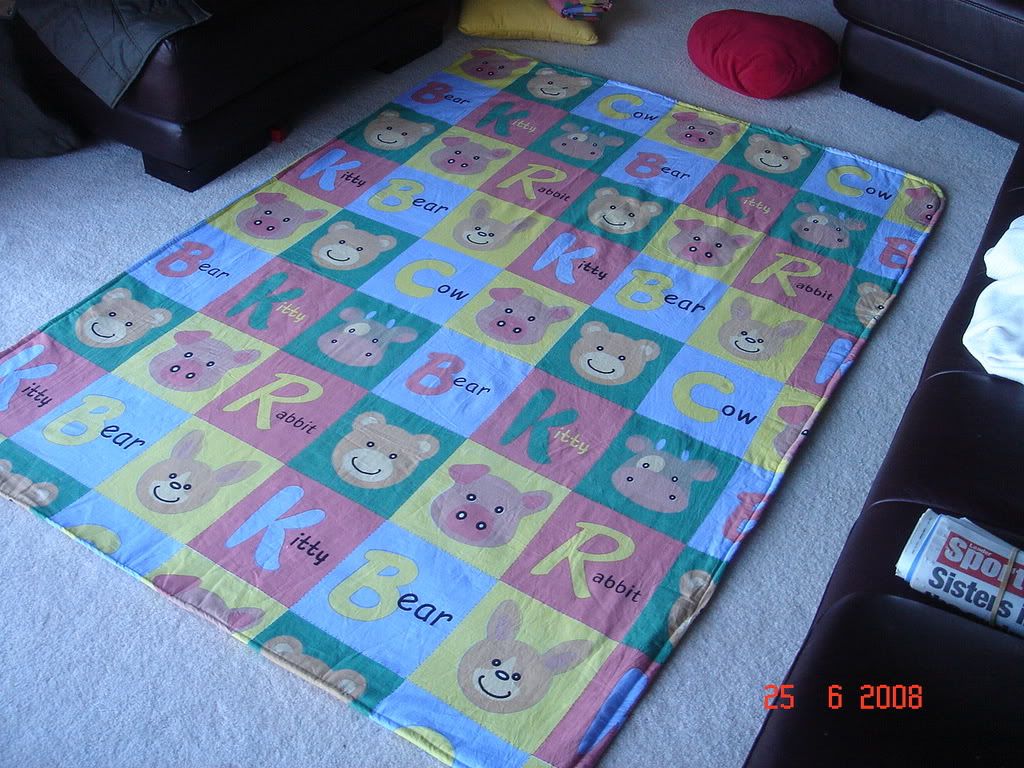 DD on the mat: