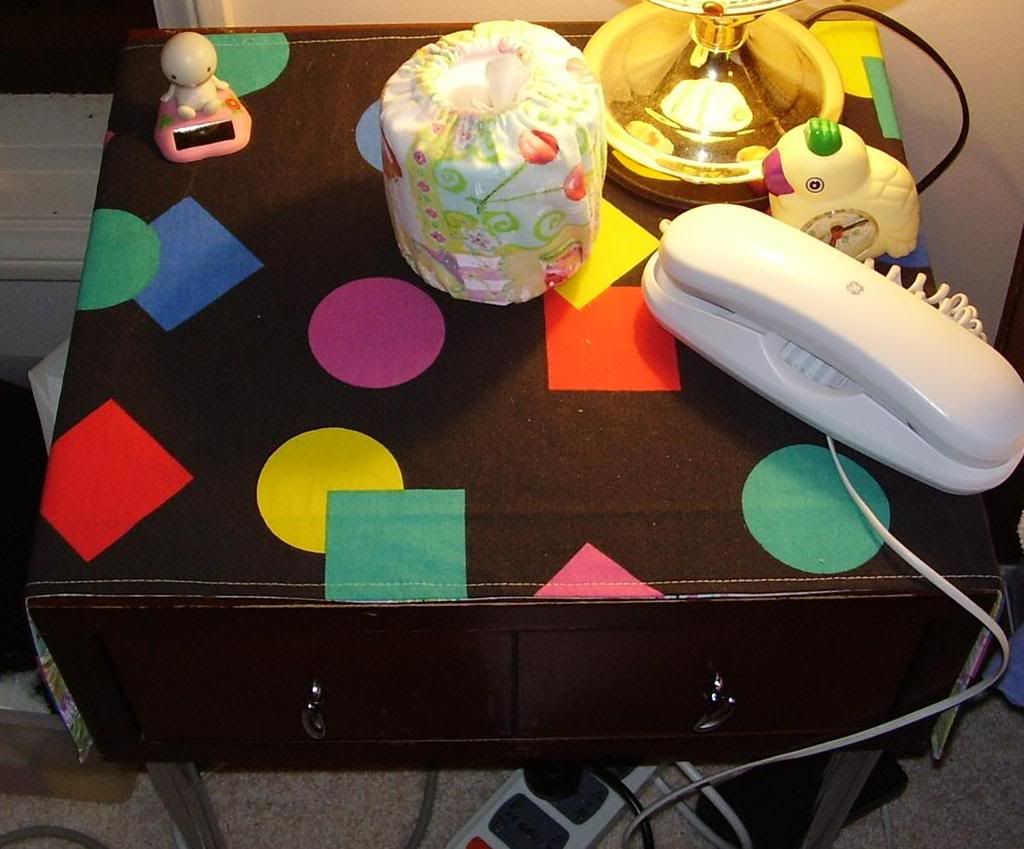 I'm sick of the ugly surface of my bedside table. It was a nice one but after years of use and moving house twice the surface was scratched, eroded, and stickied etc so it needs refurbishing. I've been planning this cover for some time and have had a few versions in my mind. This is the final and easy version which I turned into reality. It's just a rectangular plus two straps on each side to secure it under the table. Of course I used snaps again. It's so easy and less time consuming to use snaps rather than buttons or hook and loops.
Again it's a reversable so I can use the other side as well, when I don't like this side any more.
This is how it looks like when it's open.
This is the other side:
This is the other side in use. We got some friends here over the weekend and the 'dark side' was really dirty and I didn't have time to wash it. So I simply flipped over the other side and it's a brand new bedside table cover again, the 'bright side'.