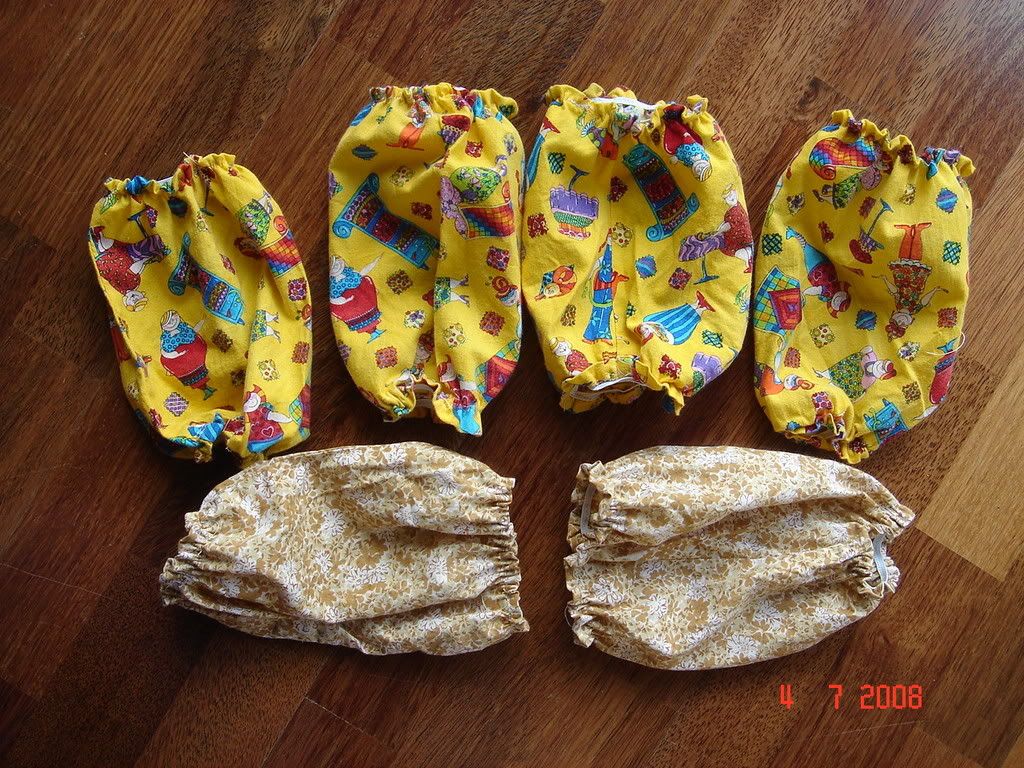 I made two pairs before. One from some old unfavoured fabric, another one from DD's unwanted pants. I just cut off the legs and sew on some elastics and they make perfect sleeve covers. If you don't know what a sleeve cover is, it's a cover that goes over baby's sleeves so when she has food on the high chair she doesn't get her sleeves dirty coz she keeps wiping the plate using her sleeves. Yes we use both bibs and sleeve covers at meals to protect her already too dirty clothes.
I found two pairs weren't enough so I've been longing to make more but hadn't got time until today. It's my day off so I hurried a few projects that I've been wanting to do for a long long time before I go to my hospital appointment at 11am.
I picked three pairs of pants that I made for DD quite long time ago but she hasn't worn much coz they're really not great fit. Then did it as fast as I could and they turned out alright.
Yay more sleeve covers for DD!
Now off to the hospital...