It's the first winter we have in this new home and the tiles in the toilet next to study is very cold for my feet. DH and DD wear shoes/slippers at home so they don't have any problems but I don't wear shoes so I can't stand it any more.
The reason why we didn't put a commercial mat (we have plenty of bought mats at home) is the door is too close to the toilet seat and if we put a normal mat there, the door is hard to close. So making a smaller and thinner mat has been on my to-sew list for a long long time. I've been contemplating and reprioritizing and finally today I reached something.
This is the rest of the bedspread I bought from Vinnes. The main part was cut for
this project
. I was keeping the rest waiting for more use out of it. I don't know how to quilt so it's good to have some 'prequilted' materials on hand.
I measured about 40cmx55cm and cut it off the bedspread. I cut the corners to make it look nicer. I was gonna 'round' the corners but I was too lazy and thought straight is easier to cut.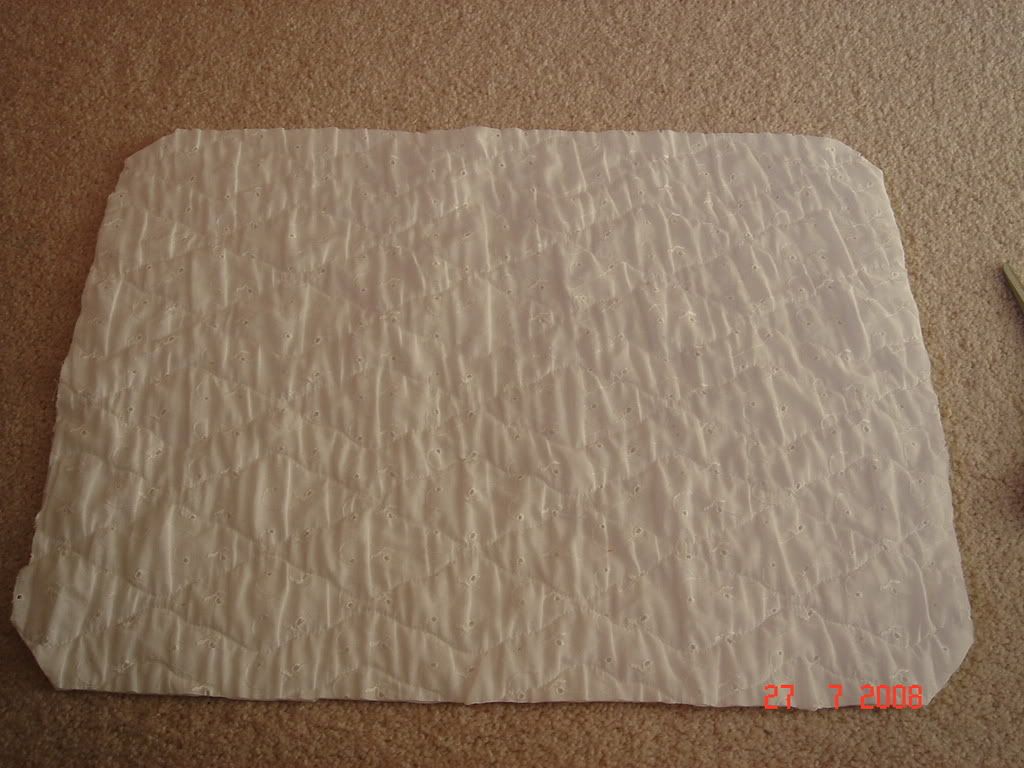 Then I put a piece of cotton material underneath and cut about 2-3cm away from the edges. I was gonna cut the same size and thought about stitching and turning and topstitching but I wanted to reduce the bulk so that the door can probably close by going over it, so I changed my mind.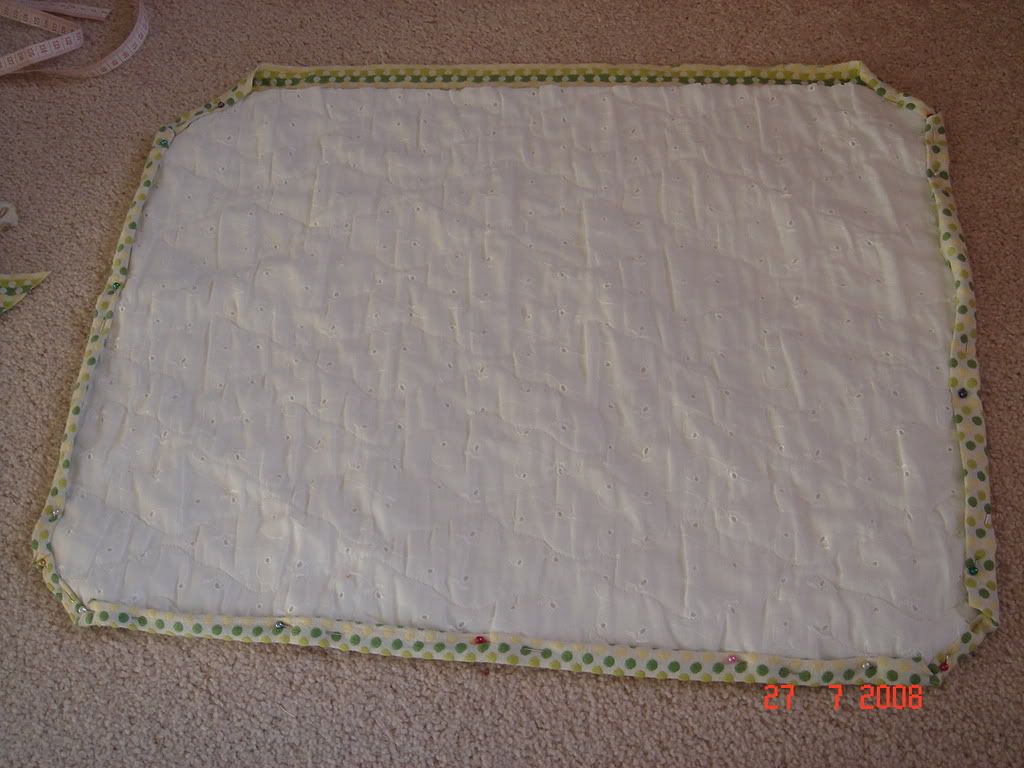 This is all pinned and ready to go:
Then I just straight stitched the edges and viola, a simple, thin, warm and small toilet mat!