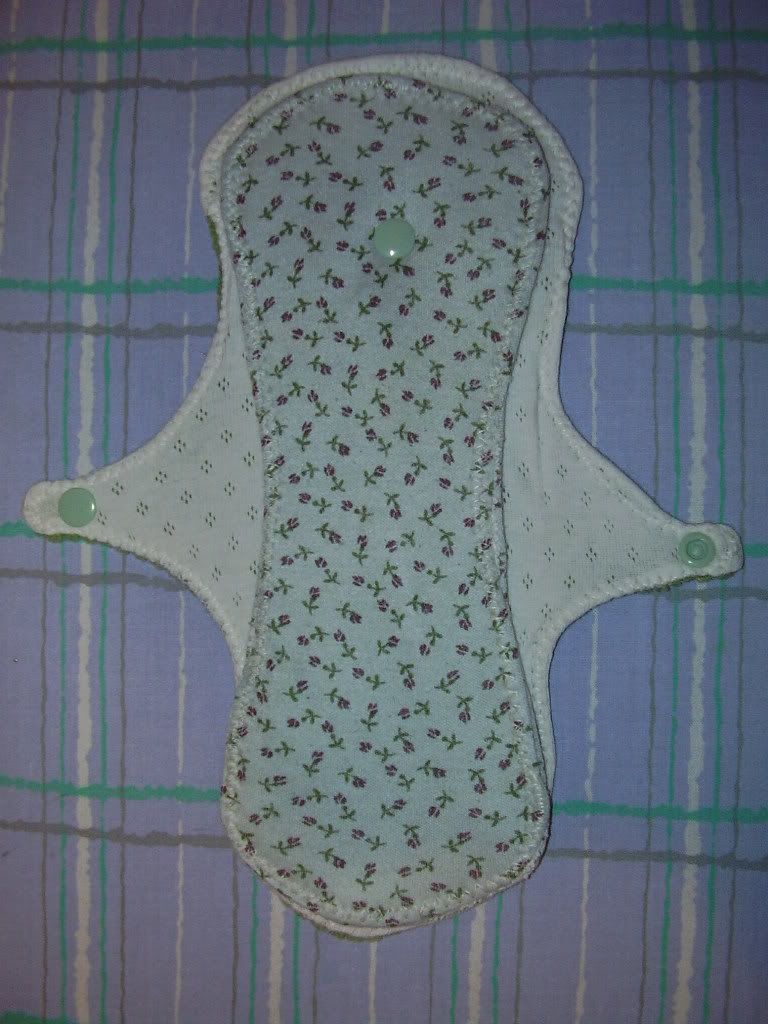 I finally started making the proper cloth pads. I made
a lot of liners
before but no proper pads. I made a couple of trial ones but that was about it. I downloaded a few patterns and also designed a few of my own. And today I'm doing kind of a combination. I used a pattern downloaded from
Jan Andrea
I think, and decided to make a snap-on instead of sewing everything together.
Materials:
1. Whatever cotton. I used some of DD's pants which are too small and have been waiting for recycle, for the snap-on pads.
Then a bodysuit which is made of baby soft stretchy cotton, for top side of the base which is going to touch my skin.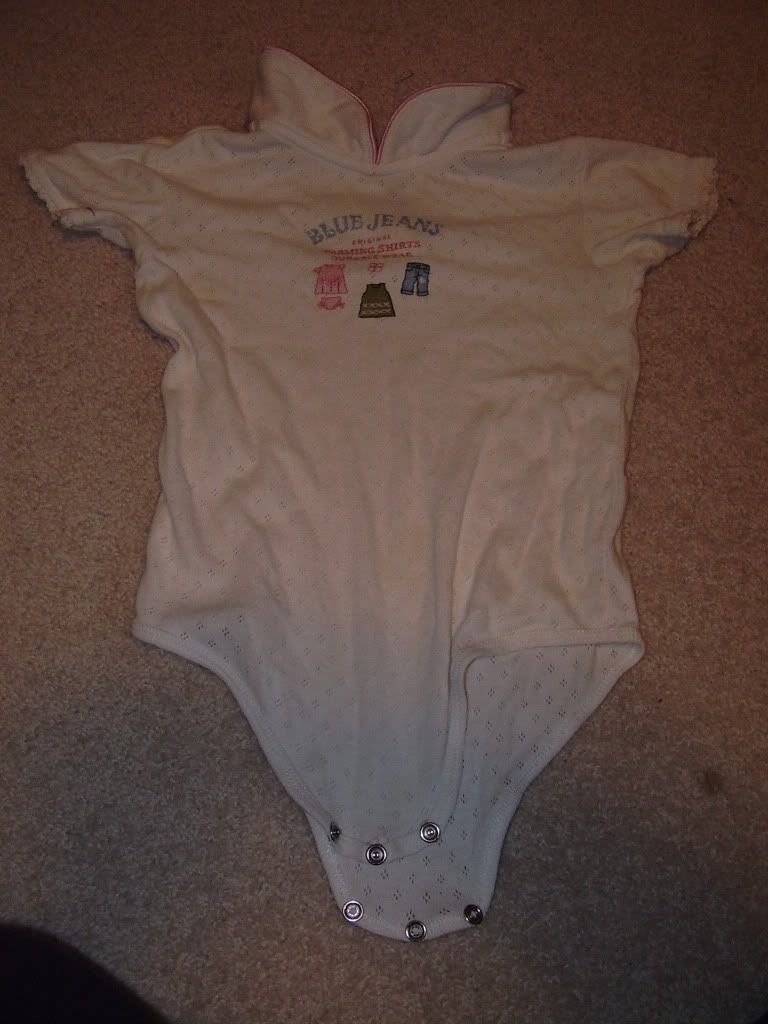 2. Microfibre for the filling absorbent layers.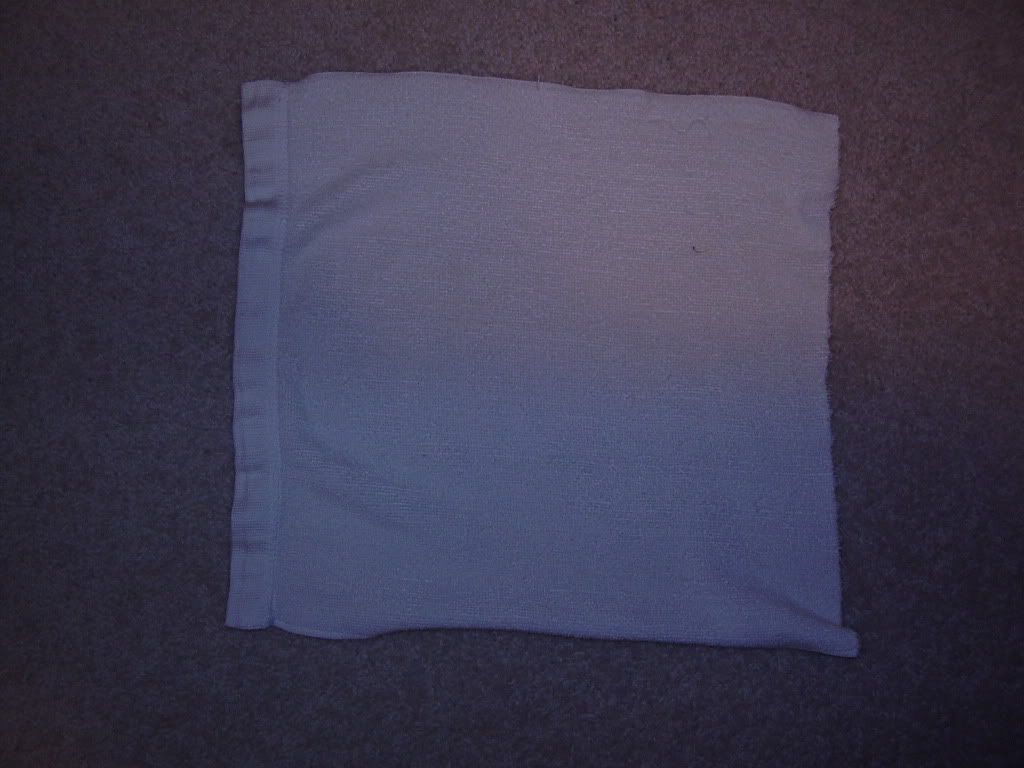 3. Polar fleece for the other side of the base, which doesn't touch the skin, acting as water resistent layer.
I put the pad pattern on the pants and marked the lines for the pattern. I'm gonna sew on the lines.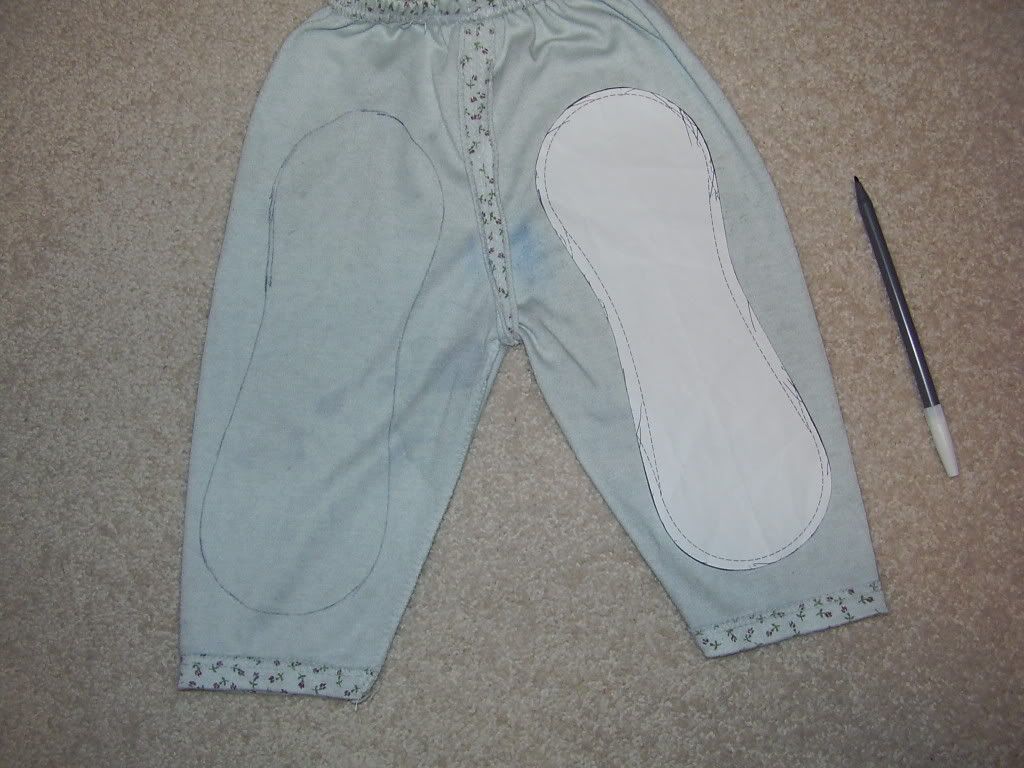 The base pattern on the bodysuit to mark the base lines.
Here's what I got:
Then I cut out the base, leaving enough seam allowances. I'm gonna trim the seam so I just leave a rough seam.
Then place the base on a piece of scrap polar fleece, right sides together, and pin:
I forgot to take photos after this so I'll just describe it:
I then do the same thing with the pad: pint the cut out pad fabric on the microfibre towelling and sew along the lines, NOT leaving any opening. Trim the seam allowance to minimum, Then cut a line in the middle of the towelling and turn inside out through the cut. Topstitch the edges with zigzag. After I finished two I just put them together and stitch the edges with zigzag stitch to put the two pads together. So one snap-on pad has four layers, cotton layers top and bottom, 2 microfibre layers in between. This is thick enough for the job I think, because I heard microfibre is very absorbent.
For the base, I sew the pinned two pieces together LEAVING a 6cm opening. Trim the seam allowance to minimum and turn inside out from the opening. Topstitch using zigzag stitch (this makes it easier to seal the opening).
Then I added snaps and it's done. Here're a few other photos:
Another finished snap-on cloth pad: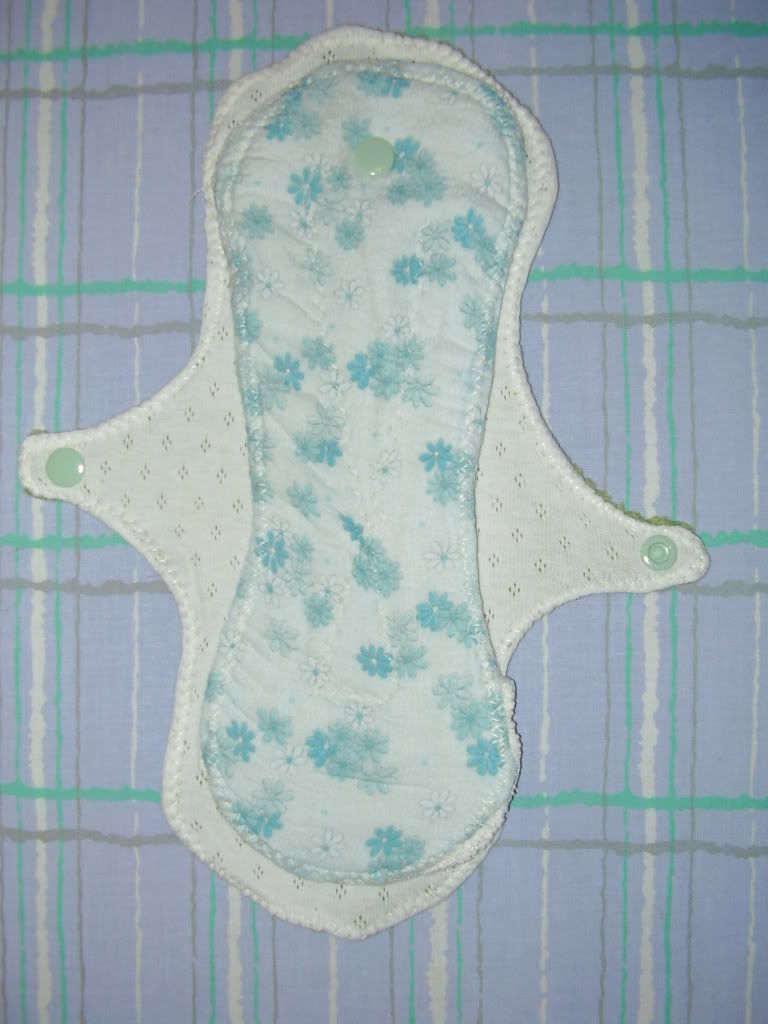 The pad only:
The back of the base, made of polar fleece:
The top layer of the base, touching the skin, made of baby soft babysuit stretchy cotton. Actually this bodysuit was passed on to me by V. It was already too small for DD so she never really had a chance to wear it.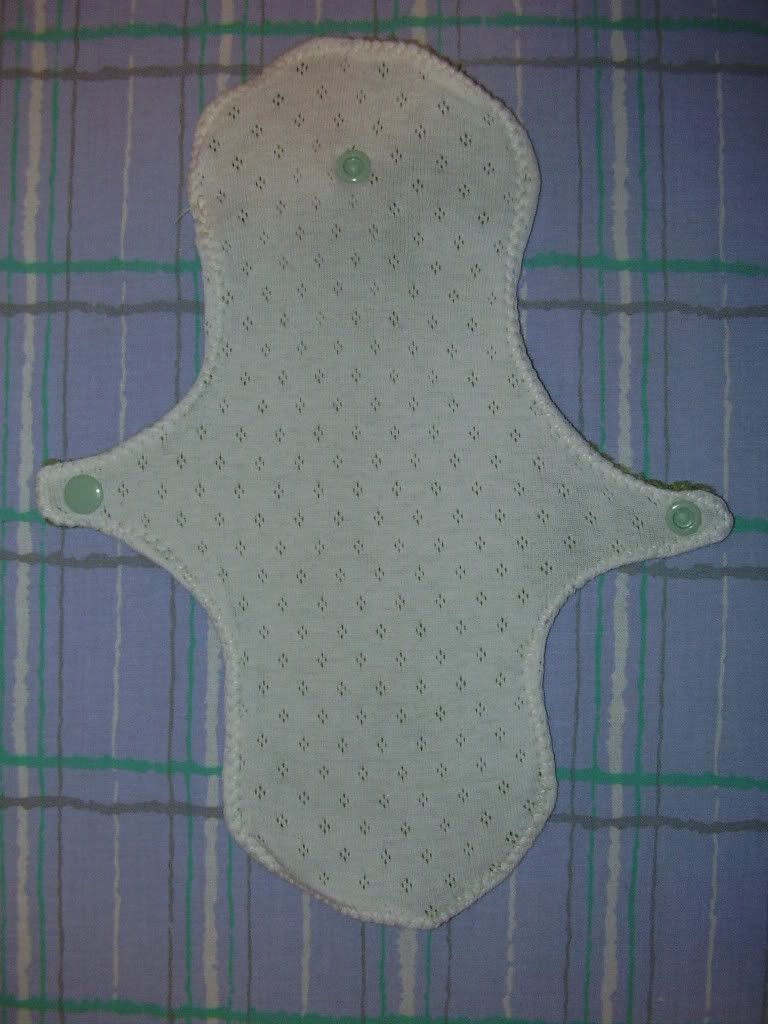 The snap-on pad: