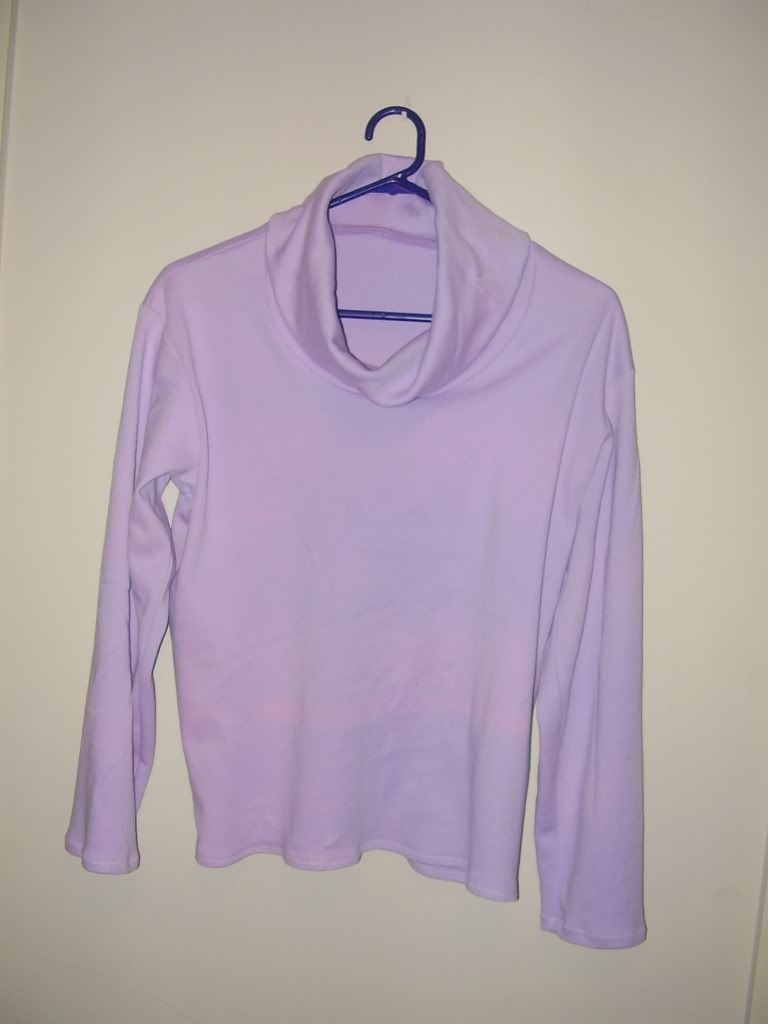 I managed to whip up this top last night. I used this pattern that I bought from Anglicare I think which cost me 50c.
I bought this pattern mainly because of two reasons: 1. Simple. 2. It's got the collar I want. I have to have warm collars in winter and the ones I've got on my existing tops are all synthetic material, which means itchy neck. I've been scratching my neck the whole winter. I so want a cotton collar.
I was very disappointed how this top turned out because it was wayyyyyy too big for me. According to my measurements I made a size 10. I was quite worried that it would be small as from my memory my pre-baby size was 12. Well I know my after-baby size might be slightly different from before but I haven't bought many clothes after I had DD (coz she's never patient enough in the fitting room) so I'm not sure what size I'm now. But....how can it be SO different? Anyway next time I'm gonna try to make a size 8.
Lucky I used a least-favourite piece of fabric which was bought from
the remnant warehouse
for $2/m, so I don't blame myself too much on wasting fabrics. It's a purple kind of knit, but after prewash with some other stuff it became purple-blue-pinkish everywhere. So it became my 'trial and error' fabric.
Last night after I managed to take the photos I didn't even want to look at it any more. This morning it was still hanging there. I decided to try it on to see how big it was. It WAS too big. But the moment I put it on, I didn't want to take it off! It was sooooo comfy. I knew I couldn't wear it to work like that. But I just couldn't part with it. It was soooo soft and warm. So I picked up a jacket to go over it so the main body was hidden, but the collar was still shown.
I can't wait to make a smaller one!