Since I started my new job, I've been taking the train to work instead of driving. I really enjoy it and find it more cost effective because I can use my weekly ticket to do my weekend shopping too. Well I used to not do the weekend shopping due to my pelvis problems. DH does the shopping. But since I can take the train to town with my weekly tickets, I decide I can share part of the shopping too. Over the last few weekends, I went to town for small amounts of shopping, and found it really really hard to carry the shopping bags. My pelvis and back certainly cannot do the job. So I wanted to have a shopping trolley, like
this kind
. But I also wanted it to be portable, like to be able to fold into my bag, so I can carry it before I use it. I don't like dragging an empty trolley all the way to town. I've been searching and searching, until yesterday I went to a garage sale in a nearby suburb, and found this trolley:
I paid $2 for it. It was a garage sale like everything was more than 30 years old. But there were gems there. I wanted to buy some craft things but I stopped myself because I knew I already had more than enough.
This morning I cleaned the trolley and left it in the sun for a few hours. Then made the measurements and did a draft for the shopping bag to go with it. Then I spent the second half of the morning making the bag.
Here's how it turned out:
If you want to know how much it can hold, here's DH's laptop case in it: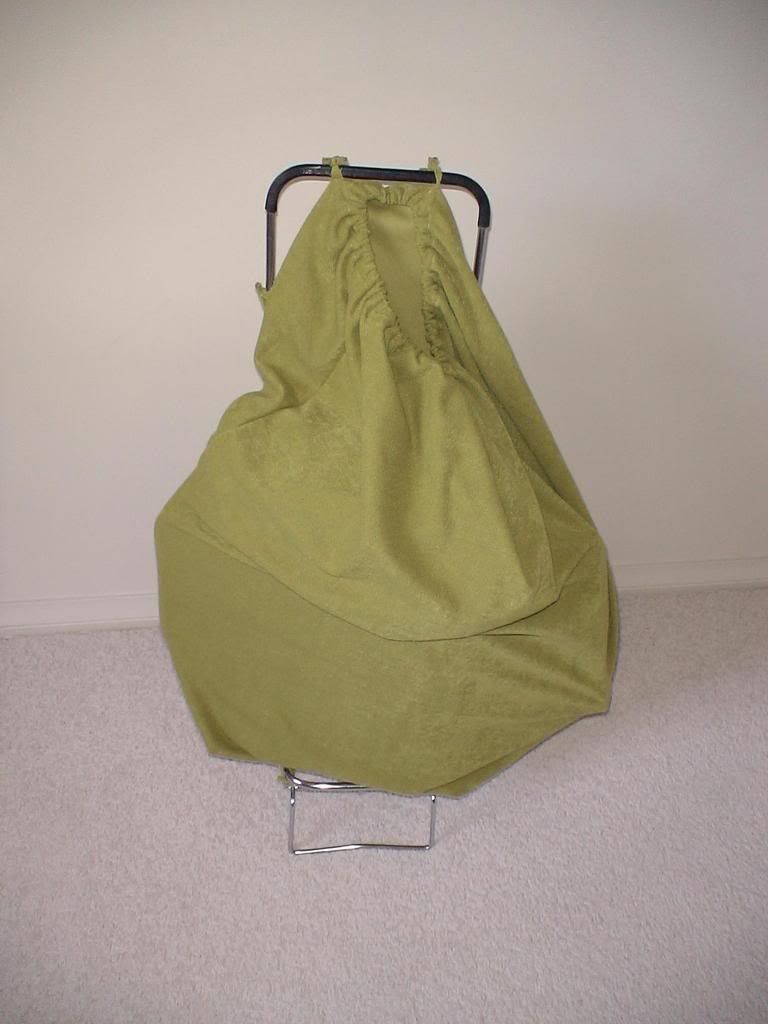 And here's when it's folded and ready to go: