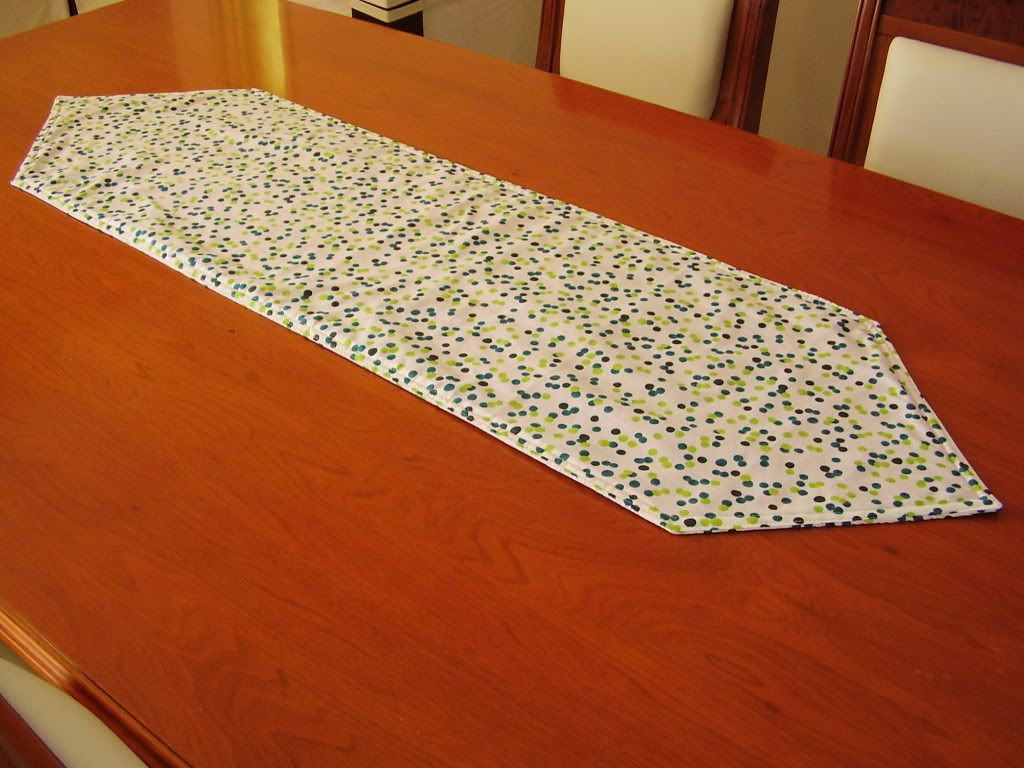 Yeah~~~I made it!
I didn't think I would have the time but I got up at 6:30am this morning and made the table runner for SH!
As mentioned in my last post, I made a mail sorter for my friend SH as a gift for her new home. I also wanted to make a matching table runner before her housewarming party today.
It took me about 3 hours to finish everything. It didn't turn out as good as I wanted but it'll do the job. The outer layer is the green dots cotton fabric, same as the one in the mail sorter. I was gonna make the table runner out of two layers of this fabric but I thought it was too thin. It would do the 'deco' job but not the 'hot pad' job. So I decided to take some more time to add a polar fleece layer in between. So there're three layers, the green dots cotton on both sides, and polar fleece layer in middle.
Here's the table runner and the mail sorter wrapped in a ribbon:
SH was very happy to receive the gifts. She thought the mail sorter was an apron. LOL. I said I would make one if she liked but I would have to learn how to make one first. Haha~
She said I should make these and sell them on Ebay. I said I won't get what they're worth. For 3 hours, I could get paid much much higher from work than from sewing and sell I believe. I may consider selling my projects when I'm unemployed, but at the moment I'm happy just sew and give and continue my full time job.