I've had a VERY busy weekend. I did a lot of sewing, as well as many many other things. One of the projects I'm working on is cloth pads. I made some
trial ones
before and felt they're great. But I've never had time to make more. I was using panty liners to compensate but I had to change very often as they're not designed for menstrual periods. This weekend I decided to start sewing more so I have enough to rotate.
Here're the day pads all cut out and pinned: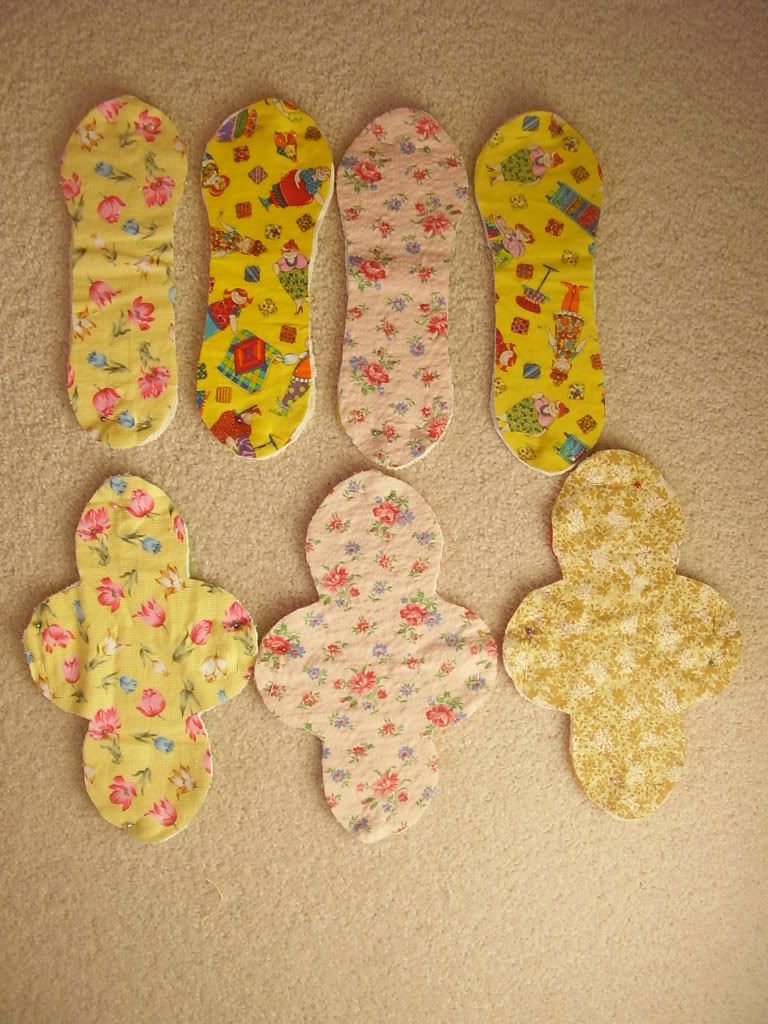 I used the
'11 inch pad' pattern
from
Adahy's cloth pad patterns website
, where I got the
panty liner pattern
I've been using all the time. I love her designs. But for these cloth pads I didn't use her tutorial, because I wanted to have a snap-on design, which adds more layers, but still easy to dry.
The ones with wings are made of three layers: pretty cotton, microfibre, and polar fleece. The ones without wings are made of four layers: pretty cotton, two layers of microfibre, and pretty cotton.
Polar fleece and some of the pretty cottons are from my scrap fabric stash. Microfibre is from DD's cloth nappies (She's got too many and we're not using cloth nappies a lot atm so I decided to make the better use than lying in her nappy stash.). Some other pretty cotton are cut from the pants I made for DD which are too small for her now, see below. So I'm not using any new fabrics.
The night pads cut and pinned: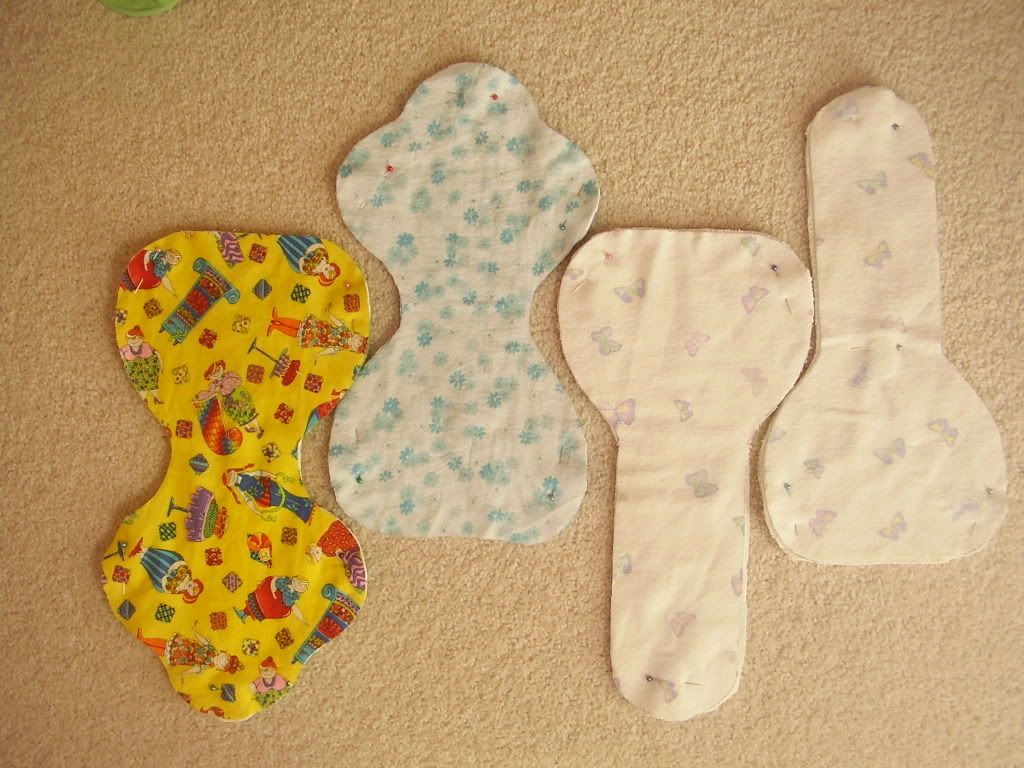 Their compositions are similar to the day pads. It's only the design of the pattern is different. I used the pattern I designed for my trial night pads, which was successful for me.
I planned to sew
bias binding
instead of turn-and-top-stitch to reduce bulk and work.
I managed to sew up two pads without wings tonight. Then DD was going to sleep and I didn't want to make any noise so I had to stop. Plus I got a big headache today because of the weather. So I decided that's it for the day.