I've been trying to utilize the time on the train to work every day to do something useful, instead of staring at one point for the whole 38 minutes or sleeping. So I've been looking for projects I can do on the train.
The first one is the embroidery project I started months ago, which I wanted to give DH's cousin as a birthday gift, but never got time to finish. It's amazing how much you can do on the train: I finished the embroidery in ONE day! It's about 75 minutes in total that I spend on the train every day. Imagine how many projects I can accomplish every week!
Here's the photo of the finished embroidery: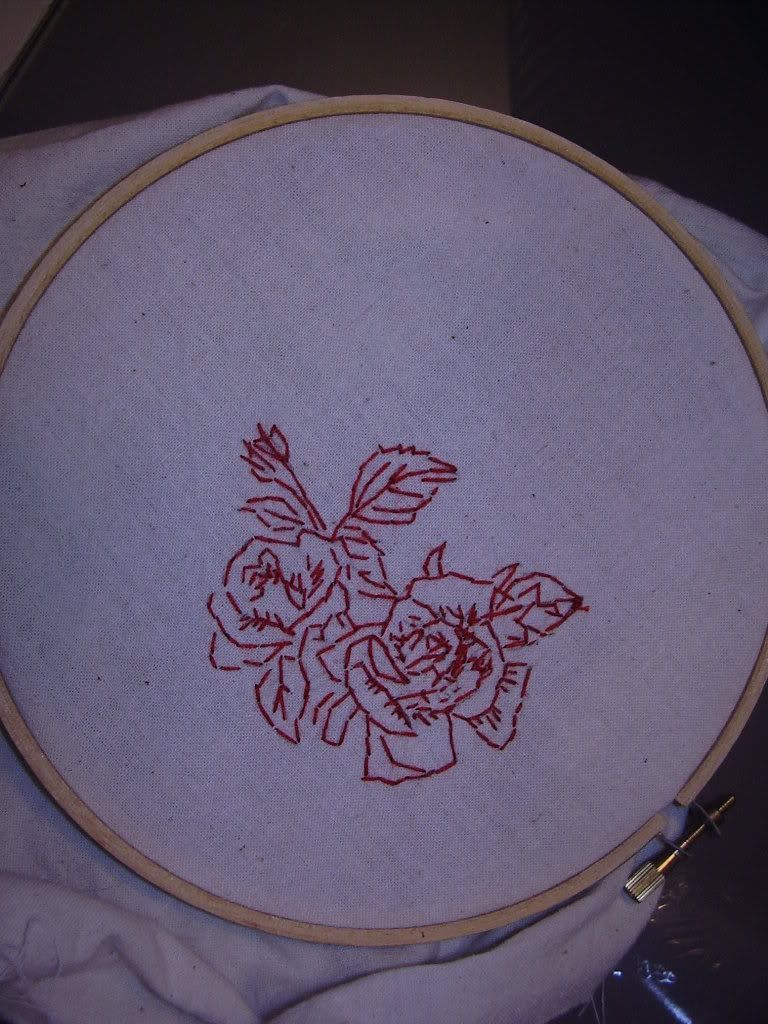 I know it doesn't look perfect. I'm a beginner embroiderier too...But I still like it!
I've got a few projects in my mind but just need time to prepare them before I can start doing them on the train. They include: Tshirt braid mat, more embroideries etc. Knitting will be good on the train as well but I got too many sewing projects on my to do list I don't want to start knitting....