It's been hectic recently. Booking flights for our overseas trip to visit our families in China, applying for visa, mom got sick and DD got sick etc... So I haven't got time to post the mats I made last weekend.
It was sunny on Sunday so I decided to wash all the mats around the house. We put a mat at almost each door around the living room and they're 100% cotton so I can wash them like clothes. Now I washed them, and it started to rain. It was raining and raining and I wouldn't bother to go downstairs to get them and spin them and dry them in the dryer (No I'm so against using dryers). So I decided it might be quicker for me just to make some 'interim' mats from some thrifty materials.
So I cut out the remaining of the bedspreads after many projects, into rectangulars,
The wrong side: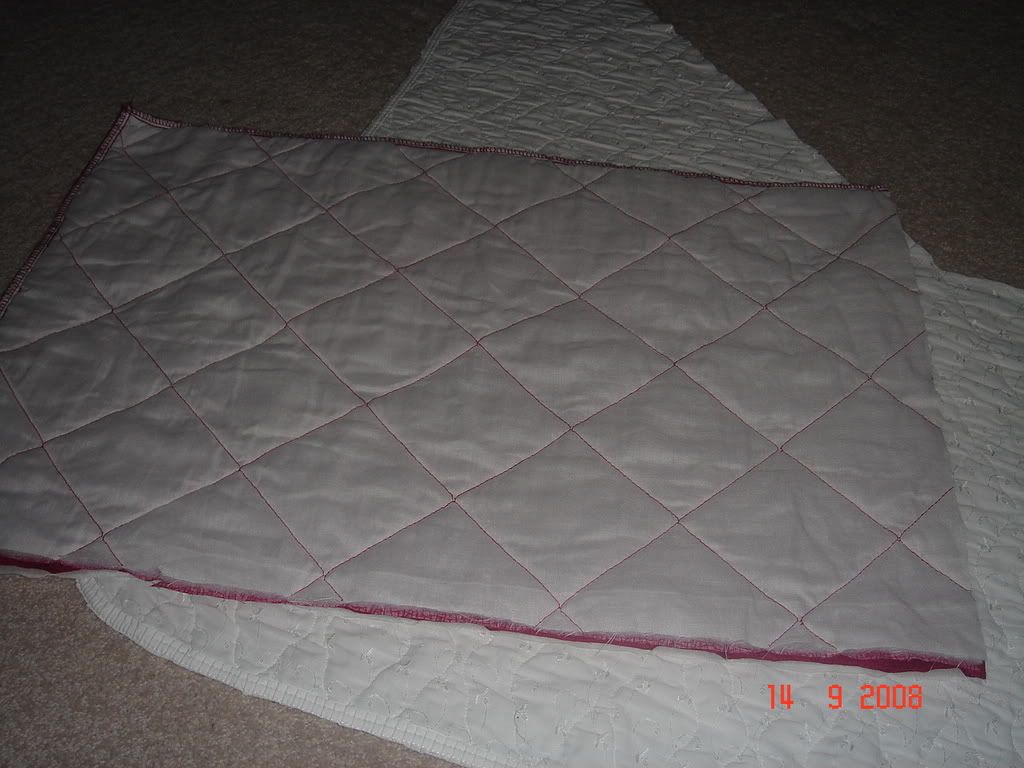 I cut the side ruffles of the bed spread, length being the length of the rectangulars plus some allowance. I need two of these pieces to cover the whole area of the rectangular.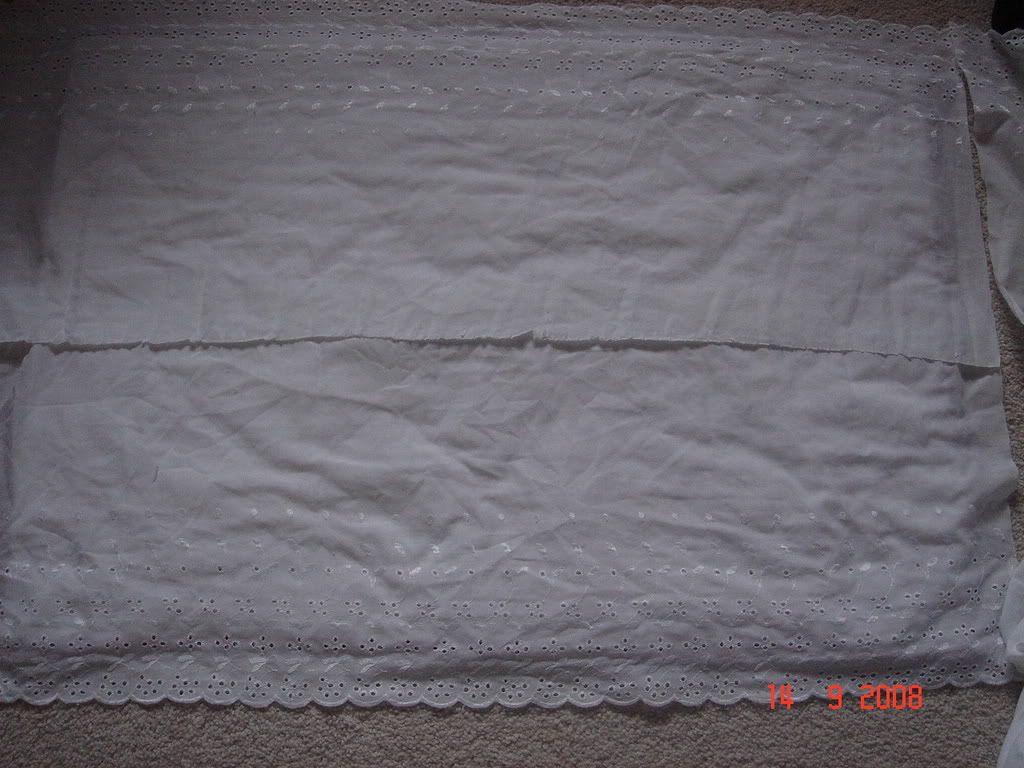 The ruffles right side together, put on the wrong side of the bedspread rectangular, pinned along the middle line of the rectangular:
Then sewed the two layers of the ruffles, now flat, along the centre line of the rectangular:
Turn the top layer of the ruffles right side up, I got this:
Then pinned the allowances onto the right side of the rectangular
And sew, then the original right side becomes the wrong side now:
And the original wrong side becomes the new right side, which is covered by the original ruffles, with DD sitting on it in
I made three of these.