Finally this big task before our overseas trip next month is finished! It only took me about 2-3 hours this morning. As I made one before (which I gave away to my friend who's got a new baby) so I kind of know what I needed: fabrics, sizes, etc. I got up early in the morning so I could concentrate on designing the pattern and cutting. I've been contemplating this for weeks so it took me no time to pick out the fabrics. The only problem is the denim fabric was so creased that I couldn't iron it flat! Well I'll make sure I never use dryer on my fabrics any more!
Anyway I used exactly
the same website that I used last time
to make this Mei Tai. But I used my own sizes as last time the straps were too wide. And I made the body narrower and longer. The specifics are as follows:
Body: pretty fabric and denim, both 40cm x 60cm plus seam allowances.
Top straps: denim 5cm x 121cm, cut 12cm x 123cm including allowances then fold and sew into 5cm wide straps. BUT, this time I padded the shoulders, so I used a piece of scrap polar fleece to add the pads.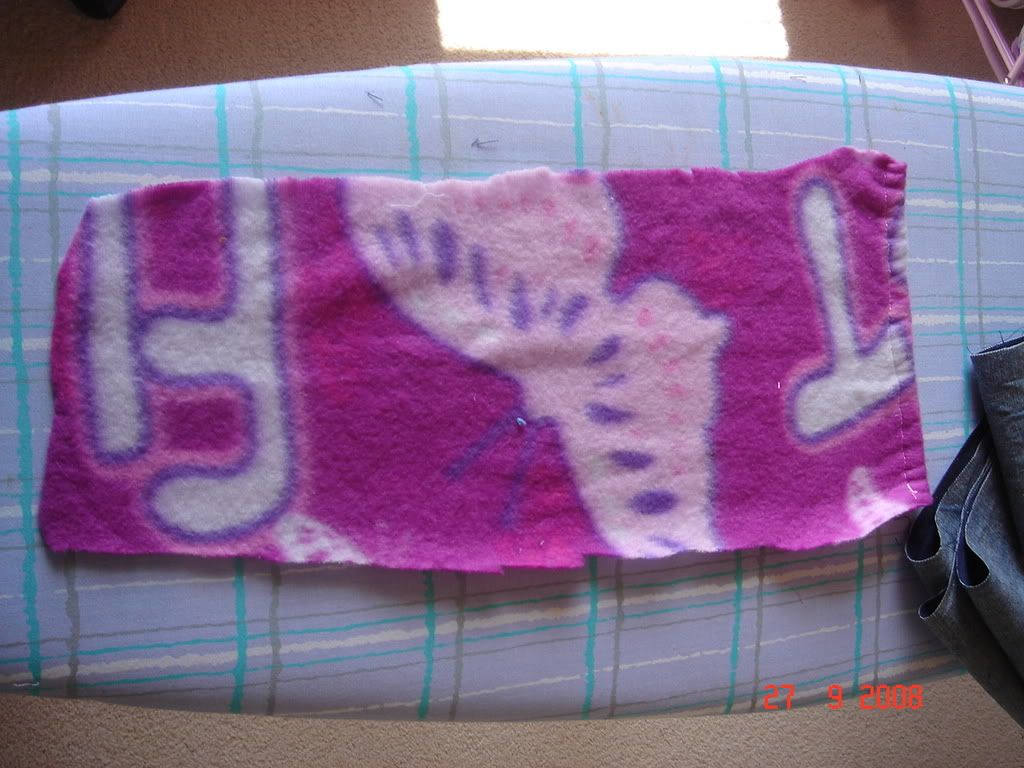 Bottom straps: denim 5cm x 255cm. I wanted to make a long strap but the denim wasn't long enough so I had to make two straps and sew them together to make up the length. I believe one continuous strap is stronger than 2 separate ones.
So I halfly followed the instructions on
Jan Andrea's website
to sew the top straps onto the body pieces, when I sewed the seam allowances of the body pieces, leaving two 7cm opening on each side very close to the bottom.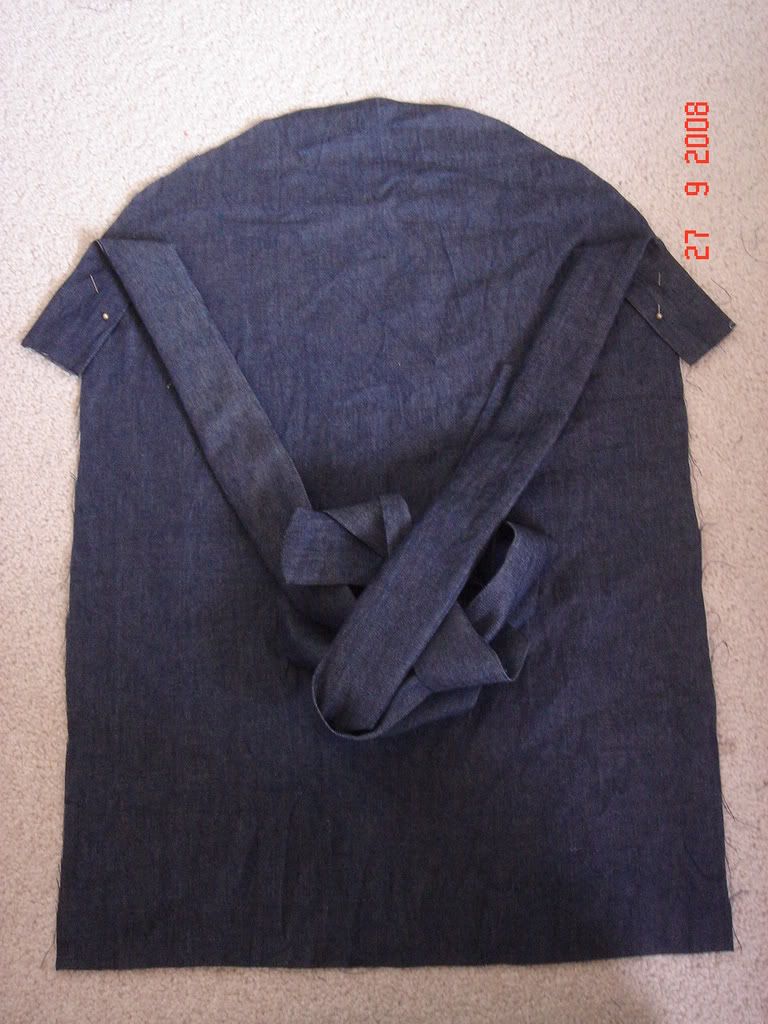 Then I turned right sides out and ironed the whole thing.
Then I threaded the bottom strap through the bottom openings and sewed it on. Then I ran some topstitches to secure/reinforce everywhere. You can clearly see the stitches on the denim side. (sorry for the shabby looking. I ironed and ironed and ironed and really don't know how I can get rid of the creases!)