Made these in a big hurry from 2 nights this week.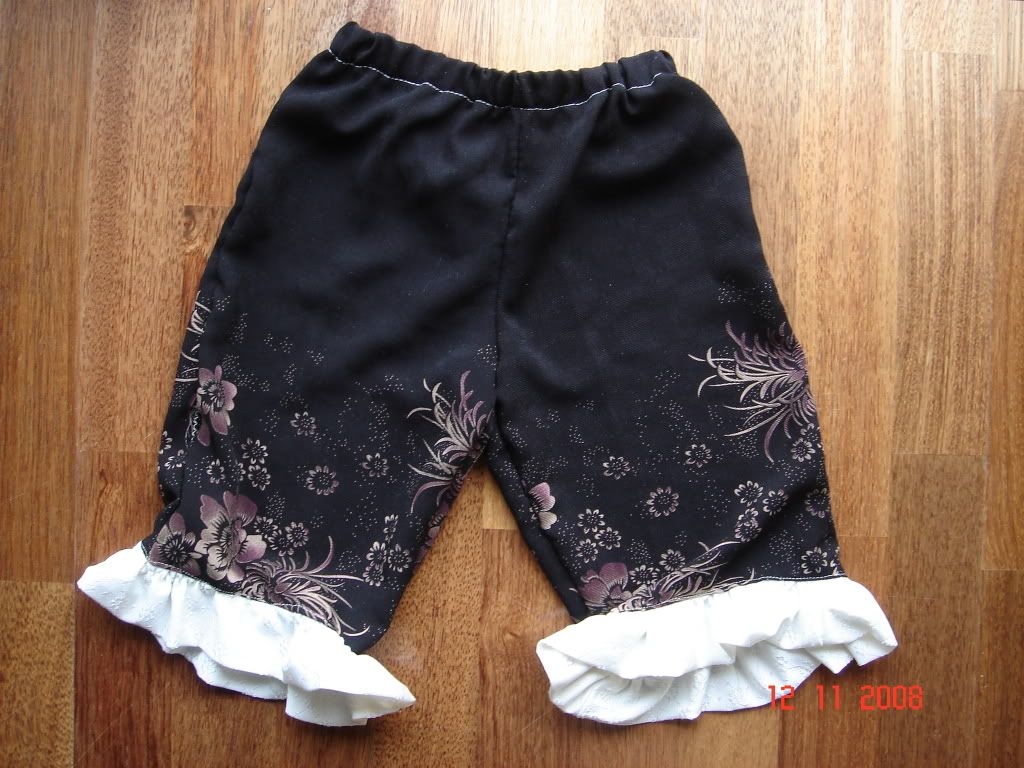 Using this
pattern
All fabrics were recycled. The black fabric was from a pair of my pants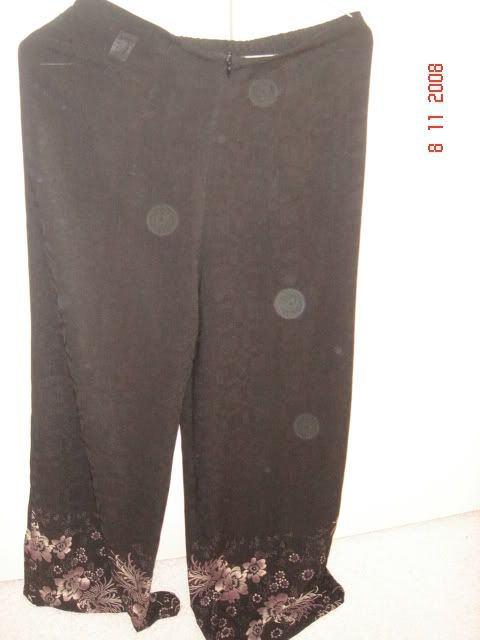 And ruffles were from one of my singlets.
Both not worn for years and won't be seen worn in future years.
Sorry for the shaggy photos. Got toooo many clothes to recycle and too little time to shoot them.