We've been back this week from visiting our families overseas and I'm still recovering from the travelling. So I haven't restarted sewing. I really want to but just don't feel any energy to do anything. But I have something exciting. Some patterns are on sale in Spotty so I managed to go there and bought 4 patterns. Actually there were over a dozen on my list that I wanted to buy but I did a few rounds of culling and reduced them to 5, then one of them wasn't in stock so I got away with 4. I was still happy though coz I got everything I wanted.
I bought some nice dresses and skirts in China and thought I might like more dresses, so I bought this dress pattern. It's mainly for my work.
The one that was not in stock was also a dress pattern but more casual/beachy. But this one has a version that's a bit casual too so it'll do.
Below is the skirt and top pattern. I try not to buy multiple patterns for the same type of apparel coz at the moment I just want to learn to make different types of clothes not different designs.
Then this is the type of sleeveless top I like to wear for work so after some hesitation I decided to buy it: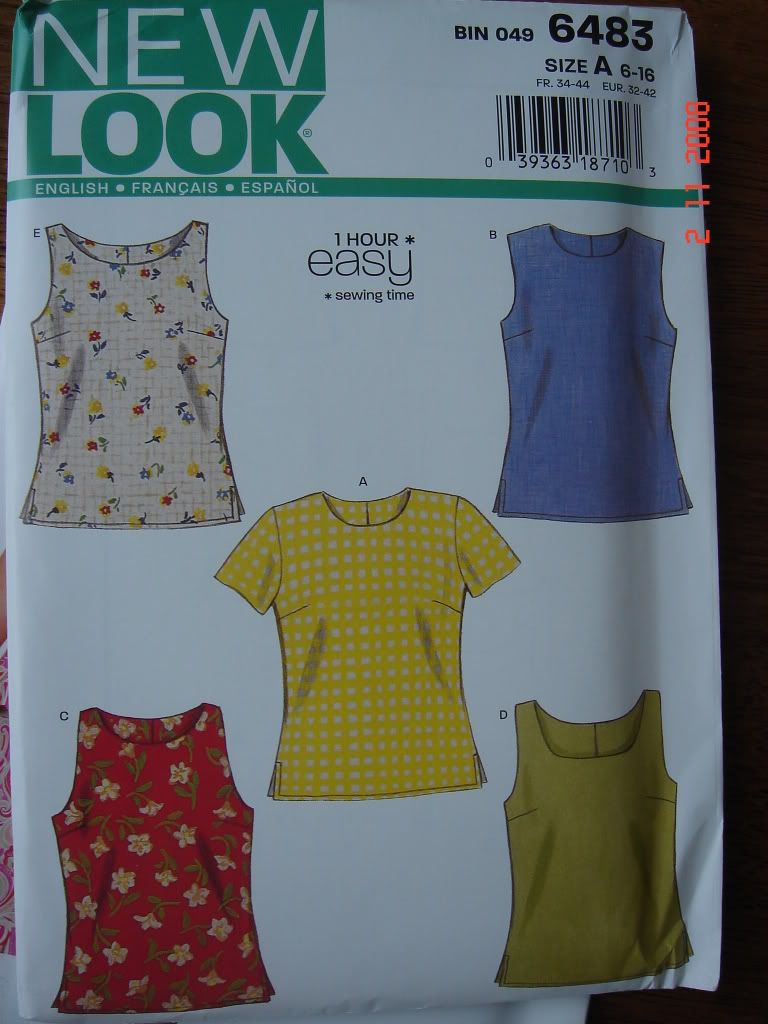 And the last is the best, top, pants, shorts and hats pattern for DD!