Can't remember how long ago this started to be on 'top of my sewing list'. But finally I made it!
Made the sleep bag in a rush within 2 hours after lunch. Coz it was a rush, I didn't think much about the design, so it came out as this:
Then when I did the snaps I used the origami technique to make the neck and the arm opening. I hope it'll work....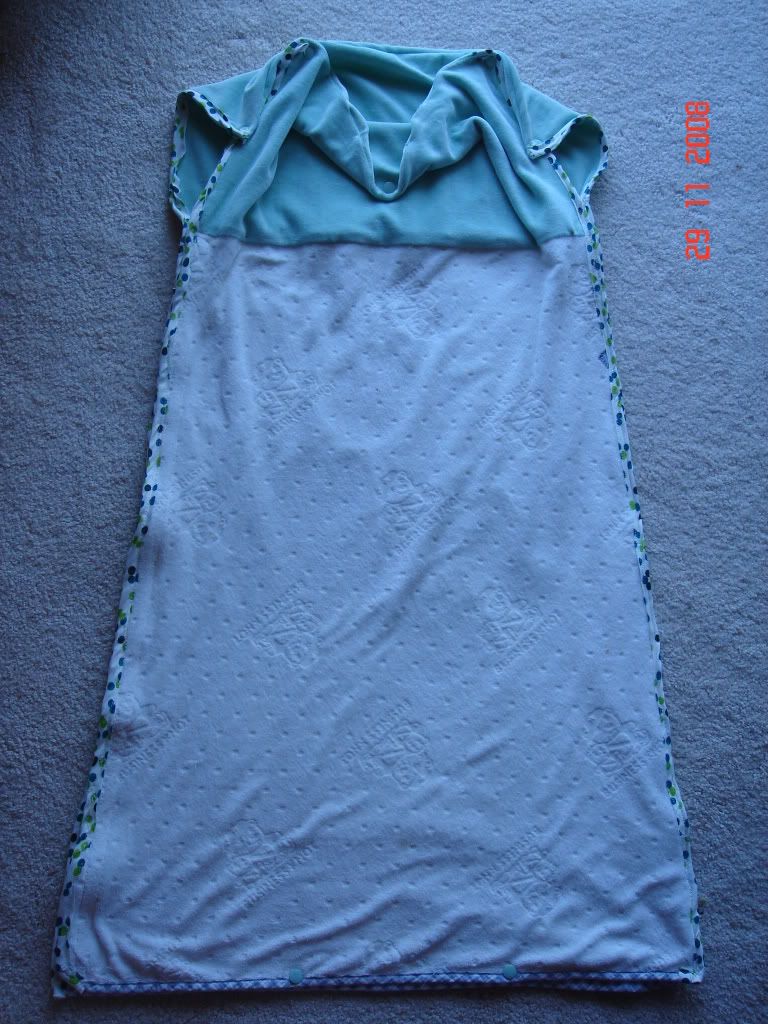 This is one of the two identical blankets I used for main part of the sleep bag: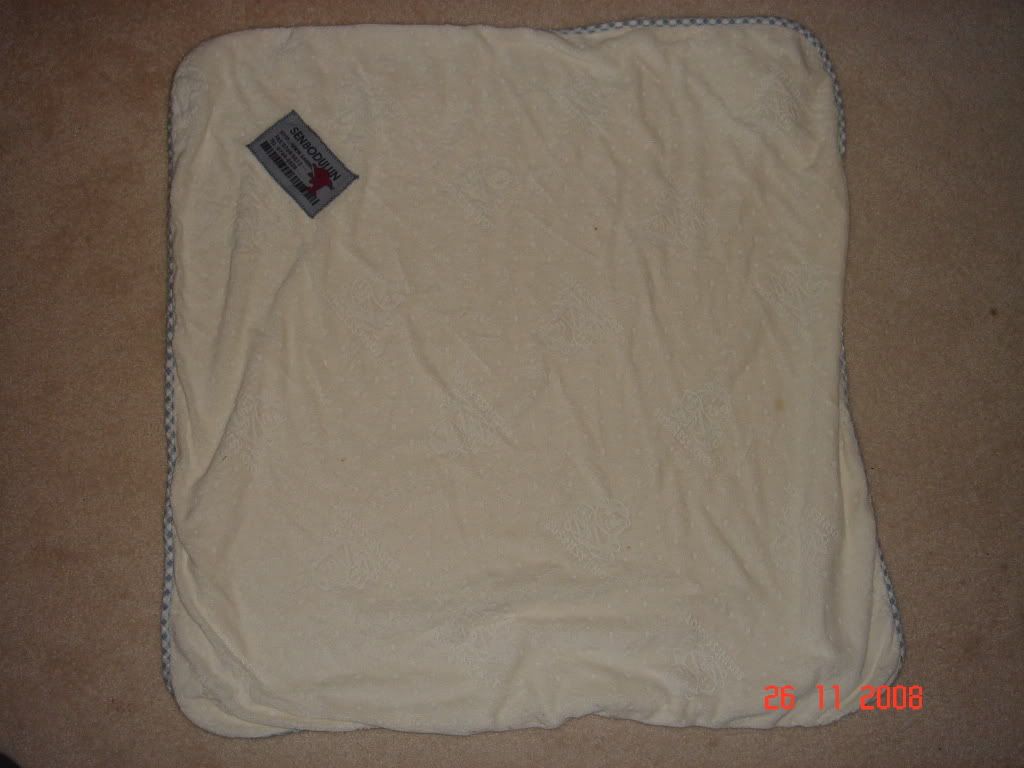 The green part is cut from some cotton velour I bought from New Zealand months ago.
This is when it's fully opened: