I know it looks ugly. I'm never confident sewing knits. But sleepsuits have to be knits. And I don't really care whether they look good. I know it'll be very comfortable coz the little turtle knits are so baby soft.
Here's the more ugly front:
This is the original sleepsuit which is getting too short for DD: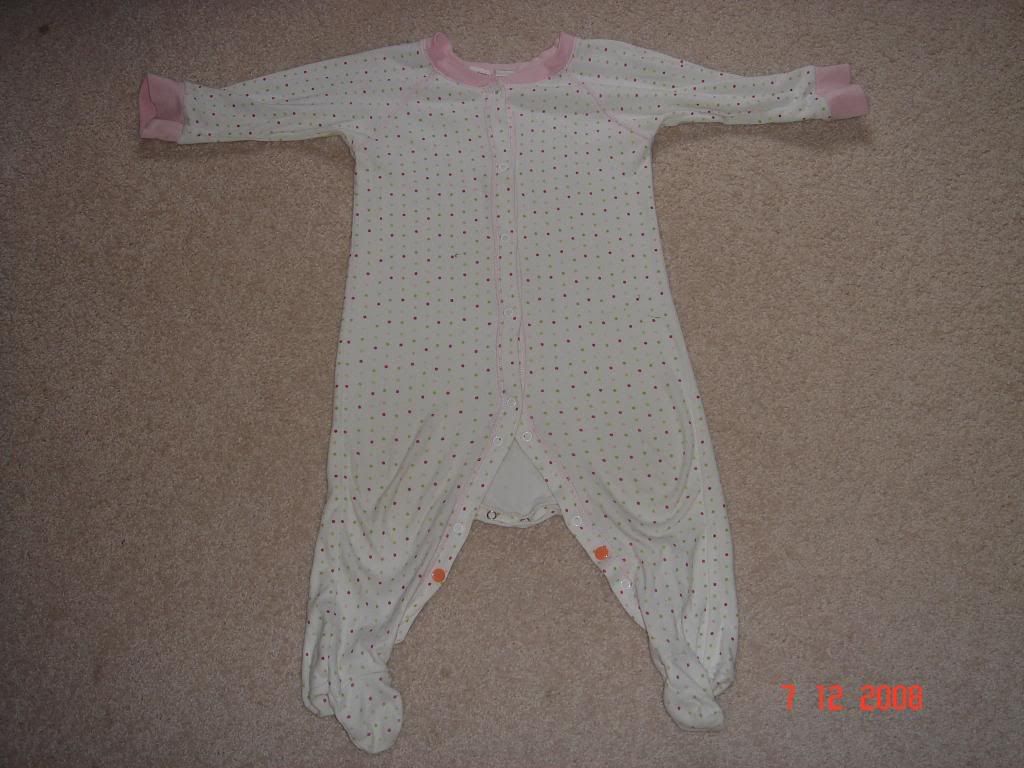 DH said we needed to buy new ones but I thought since it's still wearable and we have plenty of knits at home and I'm 'sewing literate' so why don't we extend it to use it for maybe another year. DD only wears it when sleeping so no one sees it (well of course now you know about it but I'm not gonna show you pics with DD in it). So as long as it's comfy I don't care about the look.