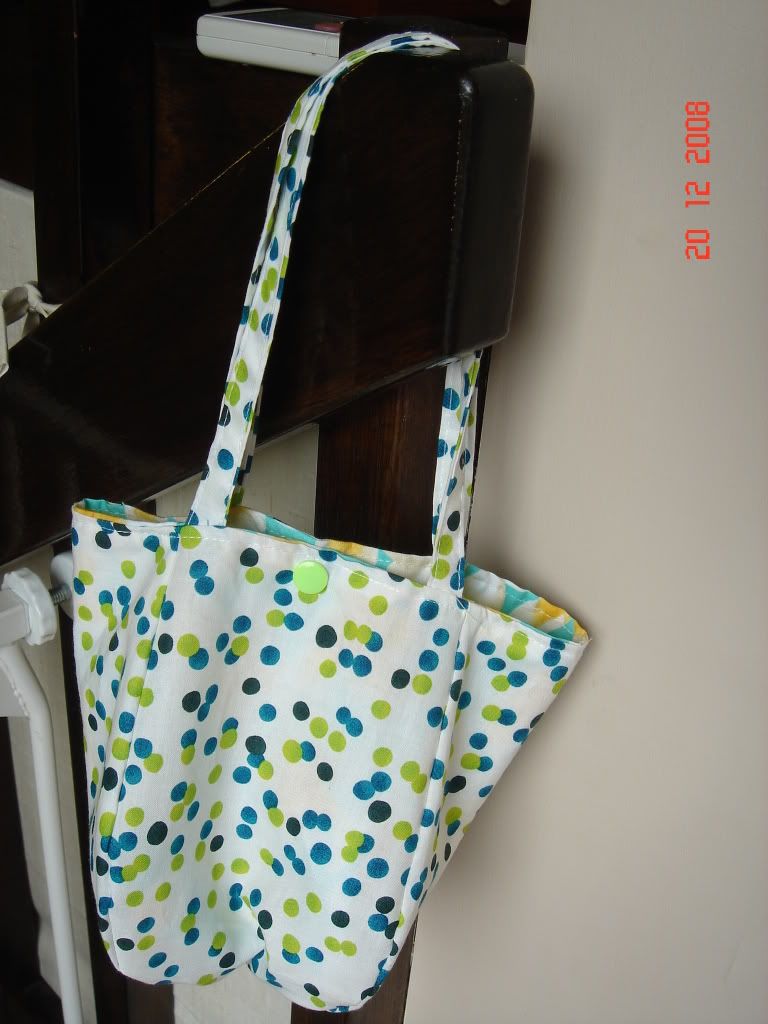 I came across this
Noriko bag pattern on Lazy Girl Designs' blog
and fell in love with it. So I made one myself this morning. It didn't turn out as attractive as the one on the blog, but I still like it. It used up my last pieces of the two fabrics which is great.
This is the inside of the bag:
It's the right size for my nappy bag coz I can put my wallet, mobile and camera in it and put the whole Noriko bag in to the nappy bag so I don't need to carry two bags when out and about.