I so love this
Cherry Flower Purse tutorial
that I made another two flower bags!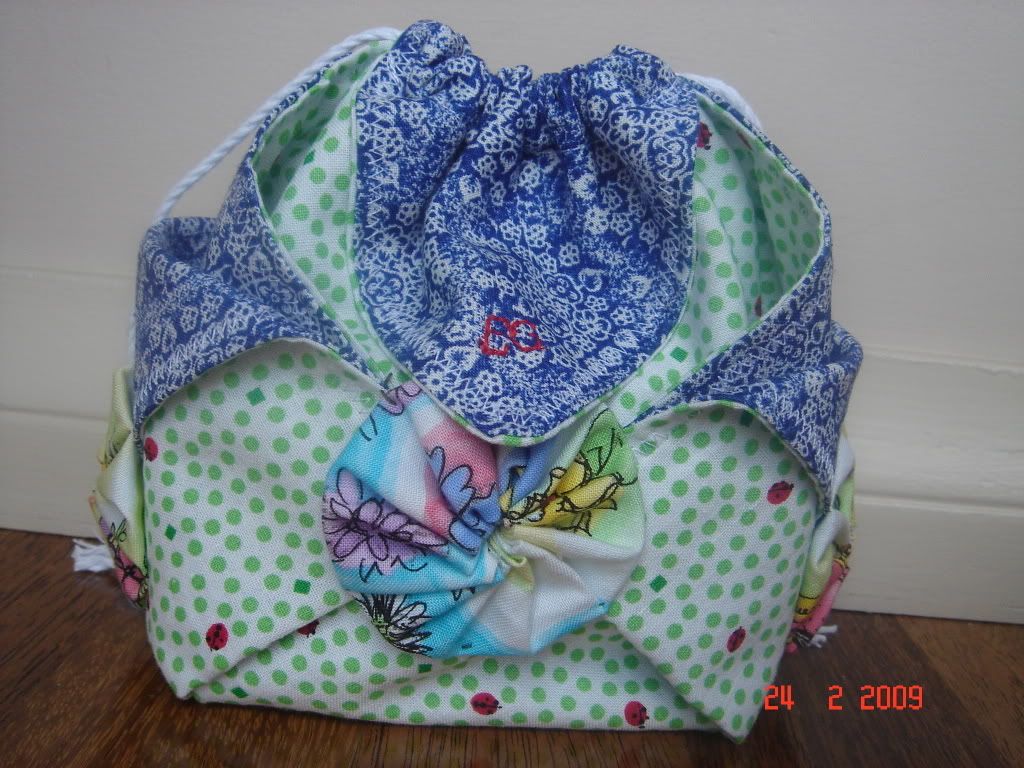 I gave this green one to my colleague EG who's going to have an operation this weekend. She's been very down recently coz her boyfriend died last year and now she's having an operation which will take weeks to recover from. So I gave this bag to her to uplift her spirits. I even used my new sewing machine's lettering feature to sew her initials on.
She loved it! She loved it so much that she showed it off to everyone she met today. Another colleague even came to ask me how to make it coz she used to sew and she'd like to sew a bag like this for herself too.
I'm so glad that this little bag has made her happy. I hope she has a successful operation and recover very soon.
Below is the other bag I made. I don't like the inner blue fabric. I think this one is ugly. So I guess I can't give it to anyone. I'll just keep it for myself then.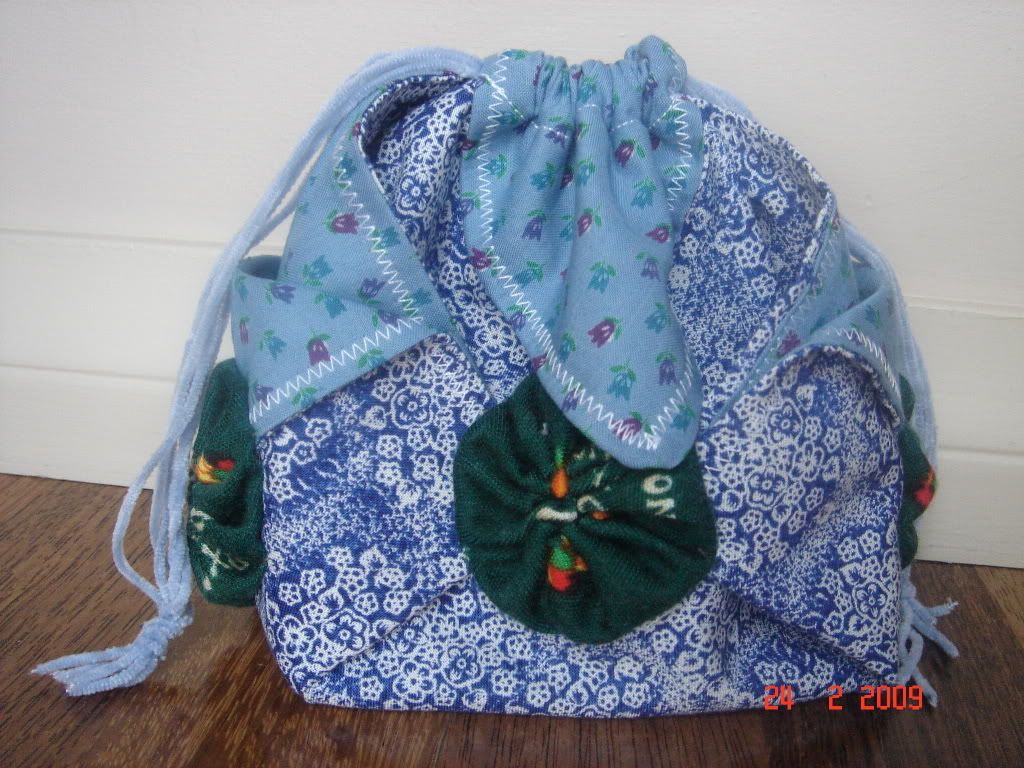 As all the materials came from UFOs, I label this post as 'recycle'.