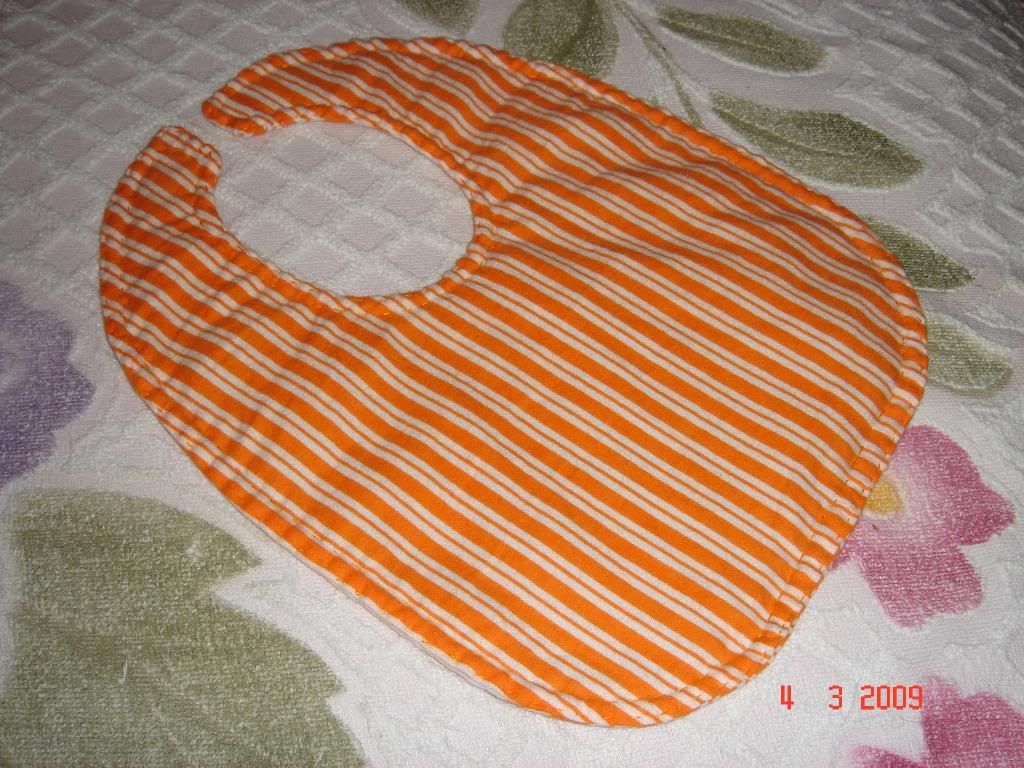 Since I discovered handsewing is not so timeconsuming I've been VERY productive.
Tonight DH mentioned one of his colleagues is gonna have a baby this week. So probably we'll go and pay a visit if that really happens. So I have to get prepared for the baby gifts. I decided since I love handsewing so much I can make another bib for him (yes it's gonna be a baby boy).
So I whipped up this bib in less than 2 hours.
Forgot to mention, all my bibs are reversable which means both sides are the same so either side can be used.