Yes! My NS50 is back! I was taking a sicky today coz I've been feeling extremely tired recently and the headache just wouldn't go away. Anyway I was lying in bed typing an email to the seller asking when my sewing machine will come back and they said today! Soon I heard door bell and my sewing machine came back!
Anyway I started sewing in the afternoon and was really glad to have my sewing machine back, because it's so much quicker to sew on a machine than by hand, although I can hand sew on the train.
So here it is, another pj top finished so much quicker than the first one, using the machine: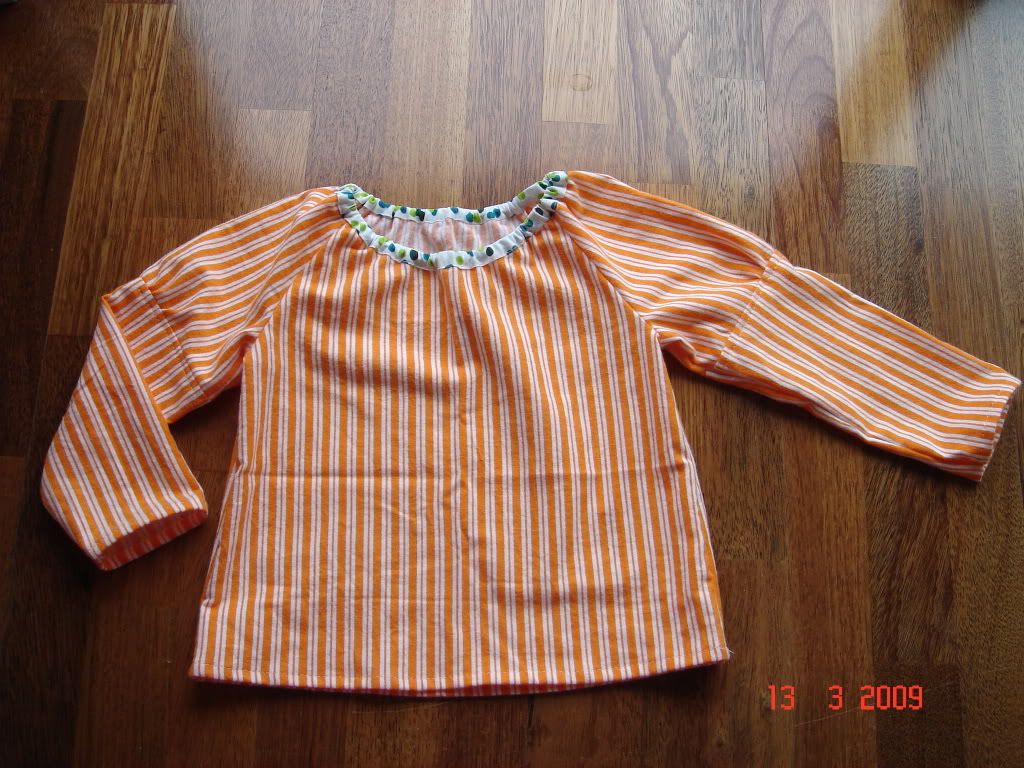 I know I've used this fabric too much recently (It's just it feels soooo good to work with it) so I promise next project I'll use another fabric.