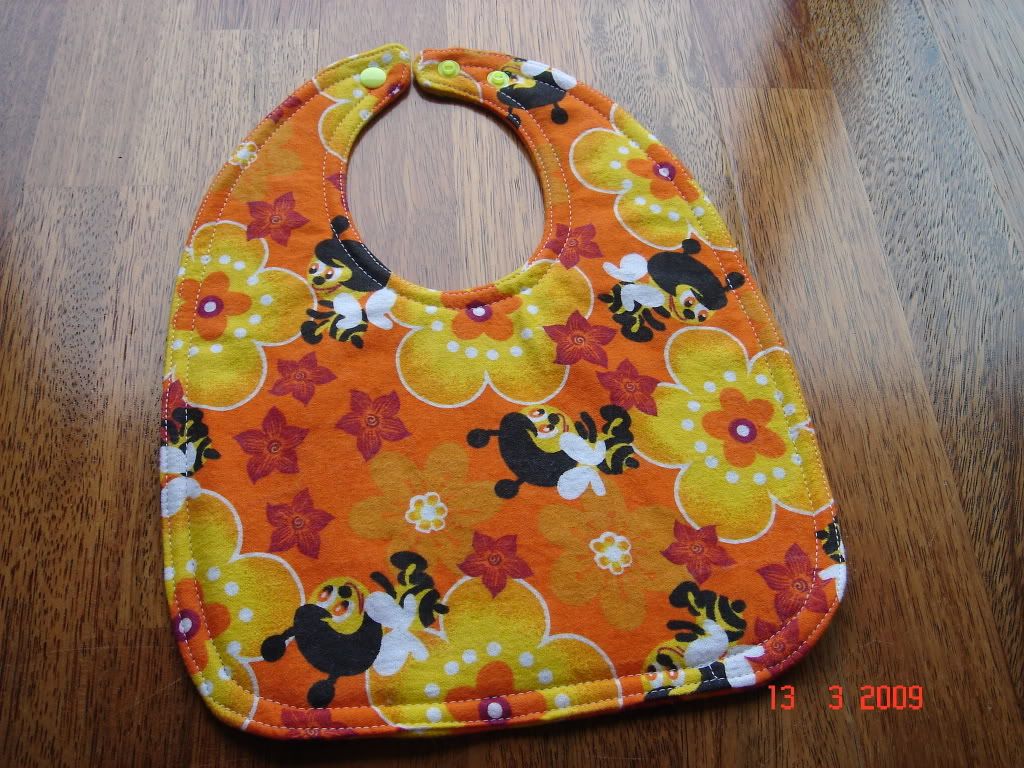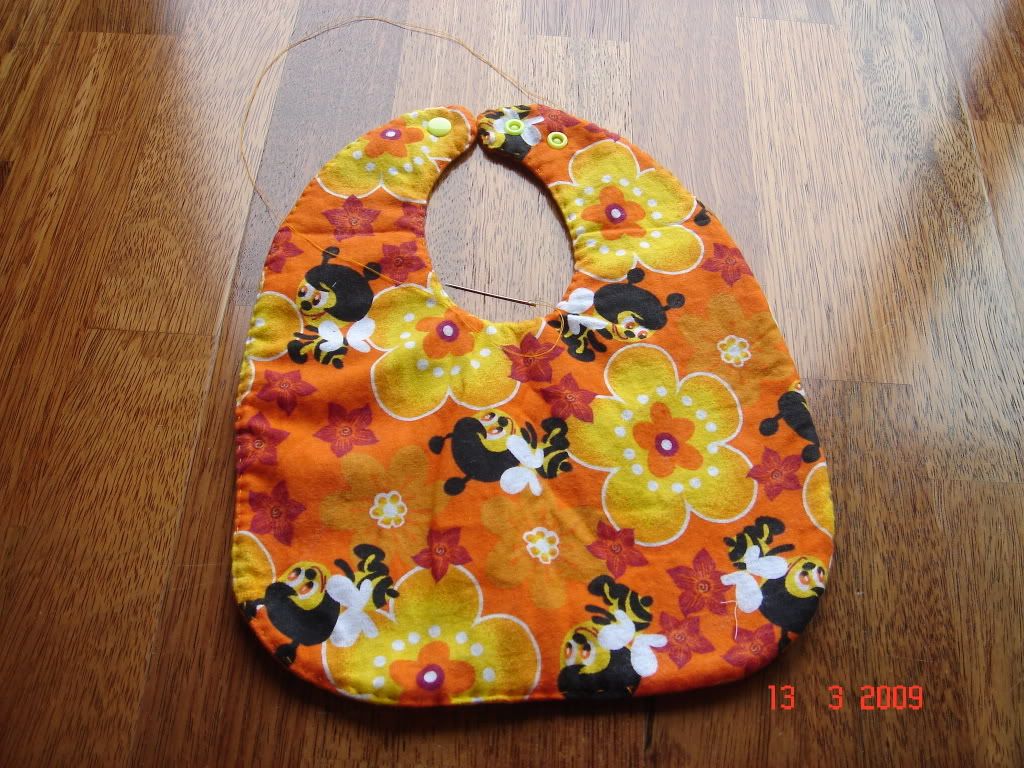 I'm afraid these are the last two bibs for DD's kindy. I was planning to make more for them (for free) but priorities in my life have changed so I don't think I can do this any more.
Anyway the first one is machine sewn, as you can see, neatly ironed. The second one is being hand sewn, not finished yet. I'm not planning to iron it so it'll be completely hand made. (Ironing use electricity so....)
And as usual, they're reversable, with flannelette on both sides and polar fleece in between.
And see, I told you I'm gonna use another fabric.