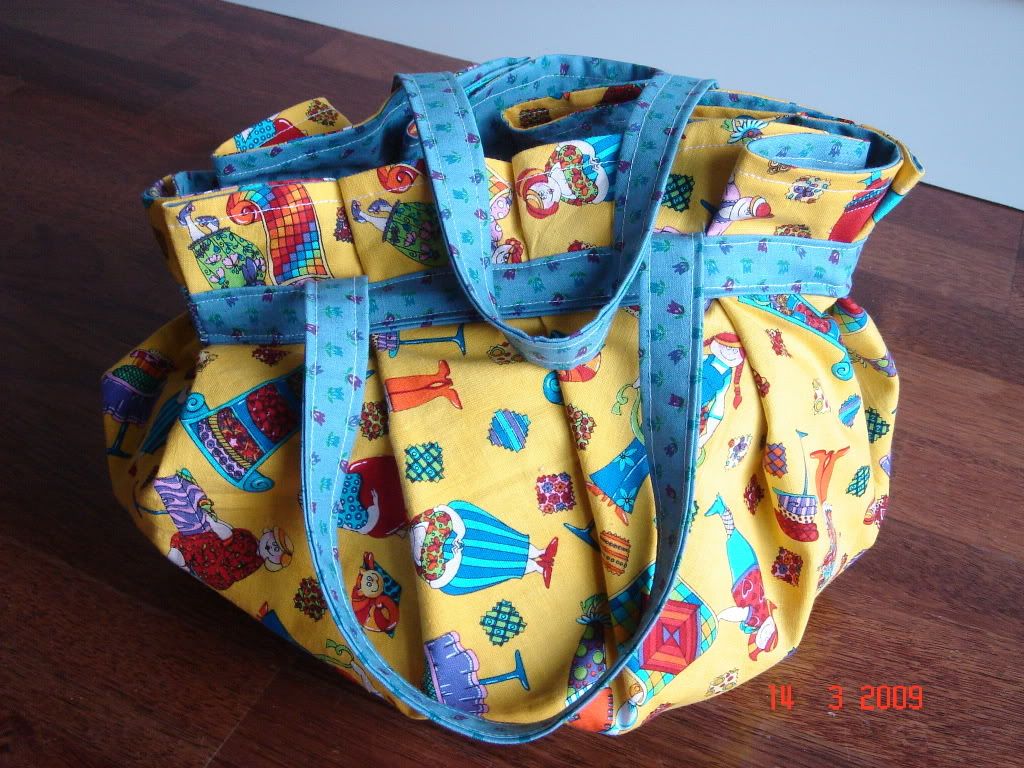 I said
I was gonna make
this one
.
I was drooling over it since I first saw it. Yesterday my sewing machine finally came back to me and I could make one.
It didn't turn out 100% the way I wanted it to be but it's still a very interesting and practicle bag.
I wasn't quite sure how big I should make it so I just decided to use up a big scrap of an ugly fabric which was about 66cm wide. It turned out to be bigger than I wanted but good for carrying all the essentials for work including my umbrella.
The bag body is made of two layers (as you can see) of circles diametre being approx 66cm, turned and topstitched. The handles/straps about 2cmx42cm and the band about 2cmx60cm. I think nex time the band need to be shorter so it may look cuter.
Going back to see the original version that I learned from I found that I wasn't folding the same way. Her way looks better. I need to improve next time.
Another photo to have a look inside: