Yeah I've done it! Although I guess it's not exactly what the kindy wanted, I made sure it's what I wanted.
As mentioned before, DD's kindy asked us to prepare a hat for DD for their Easter Hat Parade. I've never done something like this before so I asked some online forums/groups and did some research and decided to make a real hat that DD can use later and decorate it with some Easter theme appliqués.
So I cut out some appliqués and glued about 3 on the hat. I know I cheated but I didn't want them to last anyway coz I want it to go back to a normal hat that DD can wear in the future. Then I couldn't find the glue any more so I had to ACTUALLY appliqué the other 2. Then I found out I still needed to have a 6th one so I just grabbed a yo-yo and sewed it on. Don't you just love yo-yos! Whenever you need some small accessories they can always come in handy!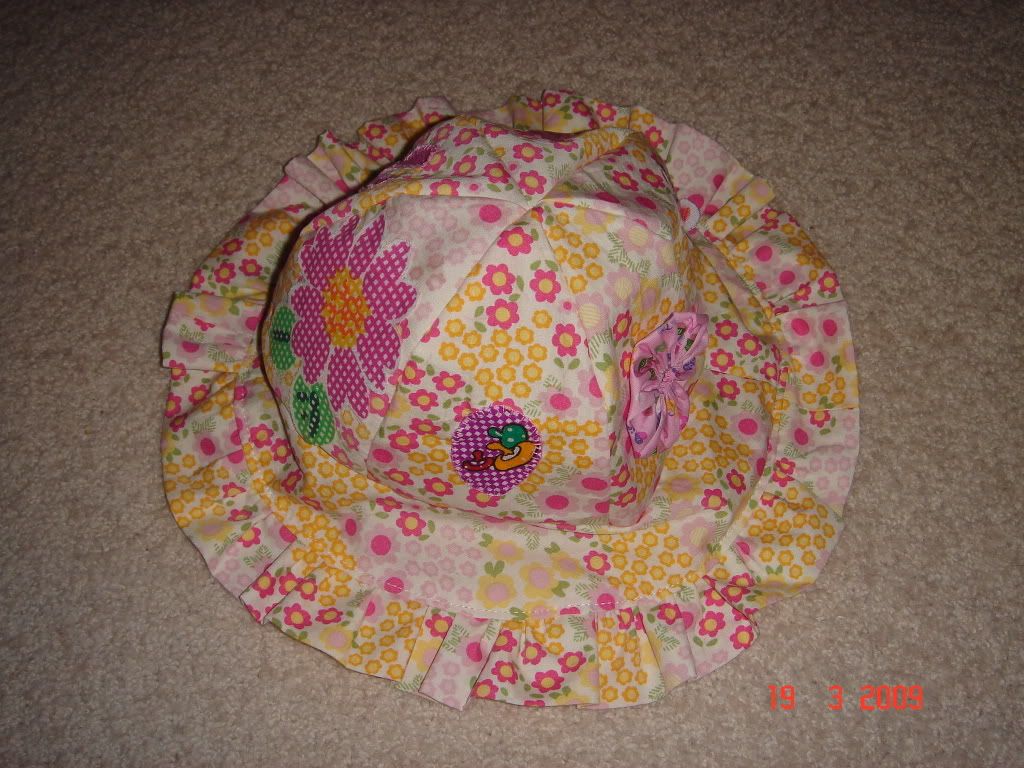 These two are TRUE appliques: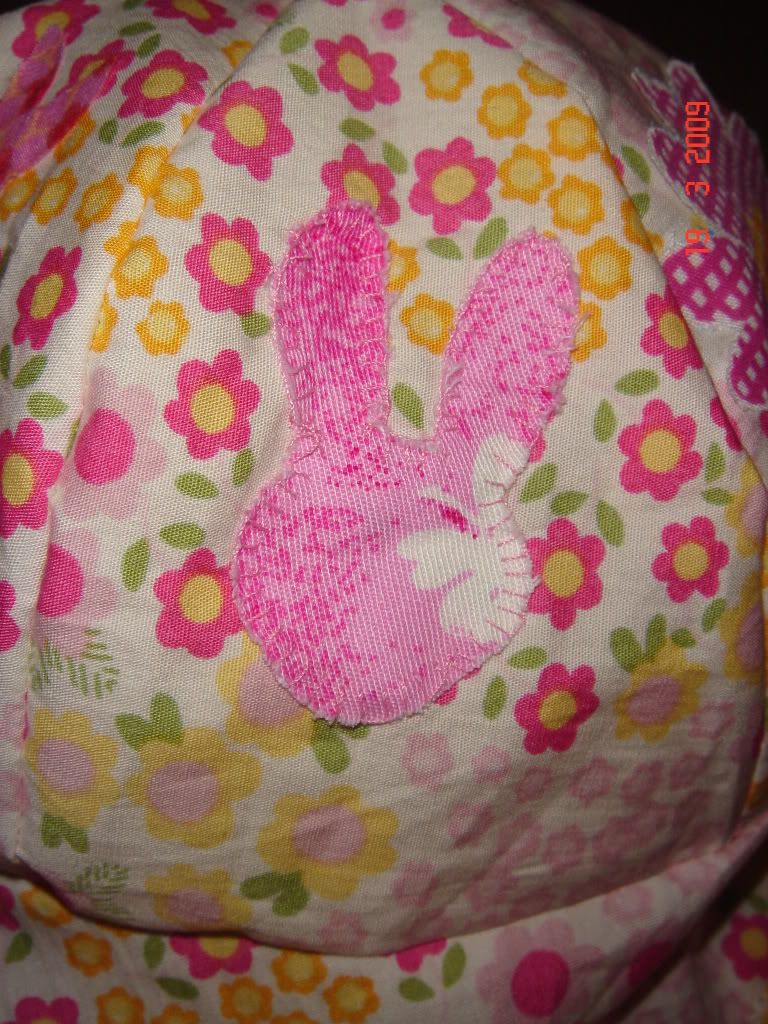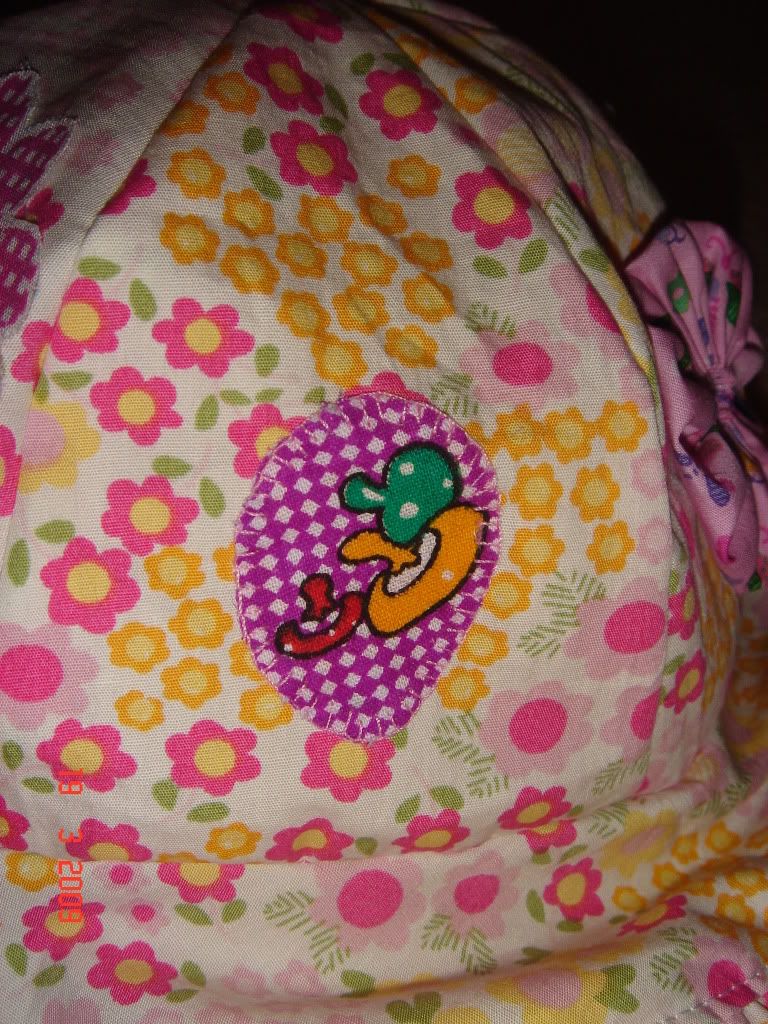 I guess it's called blanket stitch. I learned this from my mom or my grandma. We used this stitch to hand make button holes. I've seen some people using this stitch to make appliques so I'm using it now.
I used the same pattern (
my only one hat pattern
) that I used to
make this hat
. So it's still extra large for DD's head….never mind….she can always wear it again when she grows older….
This is the inside. So you can see it's totally reversible. Just in case I cannot get rid of the appliqués she can still wear the hat with this side out. I just don't want to spend the time to make something that she can only wear once.
I guess I'll need to do something to make it smaller so she can at least wear it for one day on the Parade.