I can't believe it's still summer. The weather is so beatiful that we just can't stay at home for the weekend. We went out for a one-day 'holiday' yesterday at the beach. And then today we went out again to Darling Harbour.
In the morning I was searching through DD's stash hoping to find a pretty dress so I can take some photos for her. But the dresses she has are either too big or too small. So I pulled out this small one which was only worn once or twice and decided to do an easy modification so she can still wear it.
This is inside: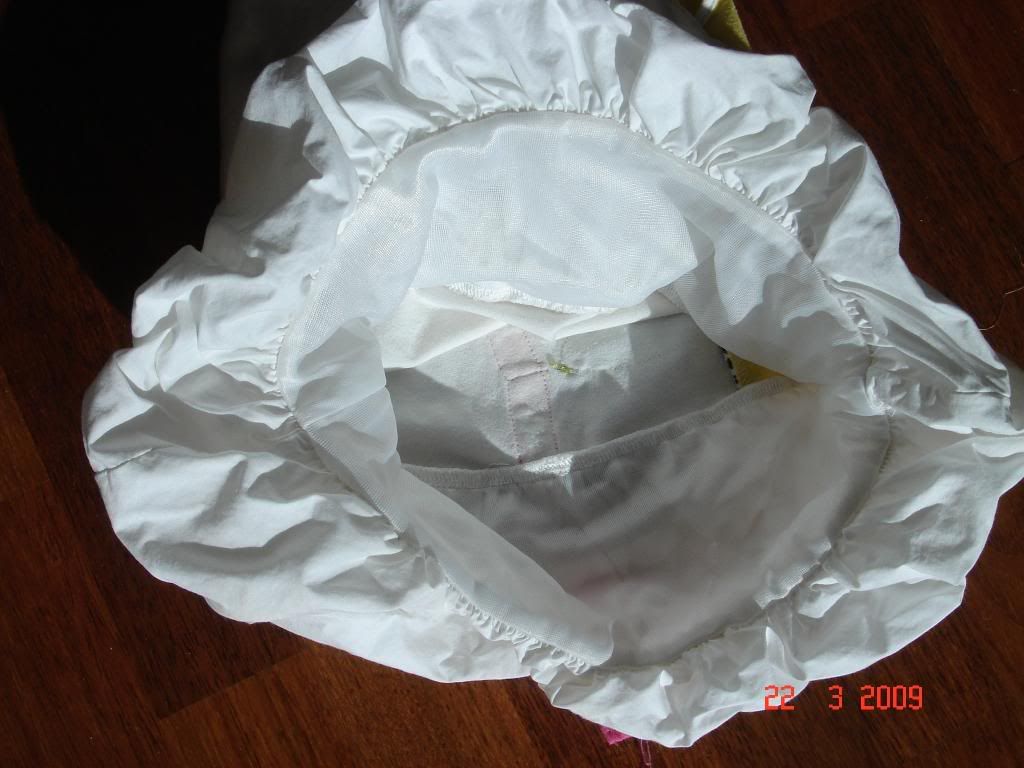 There is an elastic ring as you can see to hold the outer fabric back inside. So I thought I could cut the elastic off and 'free' the fabric inside to outside to make the dress a little bit longer. And here's the final result:
And below is DD wearing it at Darling Harbour. It looks perfect isn't it?