I was saying to DH the other day, that I thought I lost my precious cloth nappy pattern. I believed that I kept it somewhere 'very safe', but I hadn't been able to find it since we moved house in late 2007.
But I think I found it today!
I was sorting out some documents and found the envelope where I put all my nappy patterns.
From March or April 07 I started designing nappy patterns to find the 'perfect nappy pattern' for DD. After about a dozen different designs I finally came up with the 'perfect fit'. But I only made about three nappies out of the pattern before we started selling house and buying house and moving etc. Then I couldn't find the pattern any more.
As this was so long ago I wasn't sure whether this is the right one so I took out the nappies to measure. And I believe this is the one: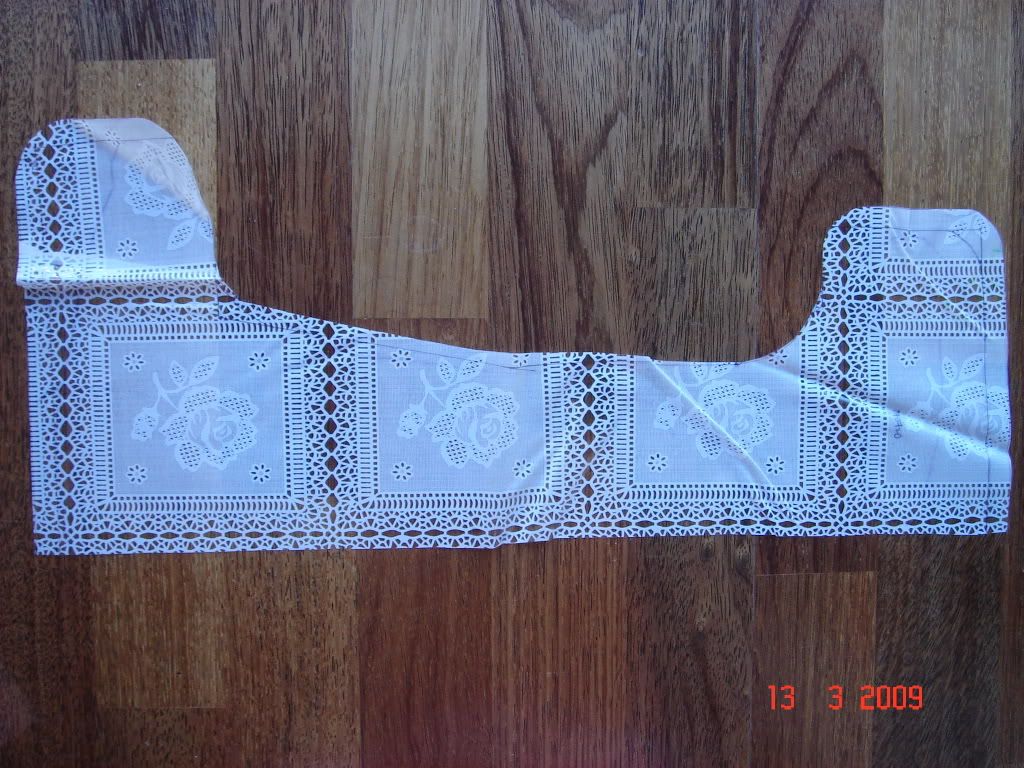 And this is the 'newborn size' that I designed after which hasn't been tested: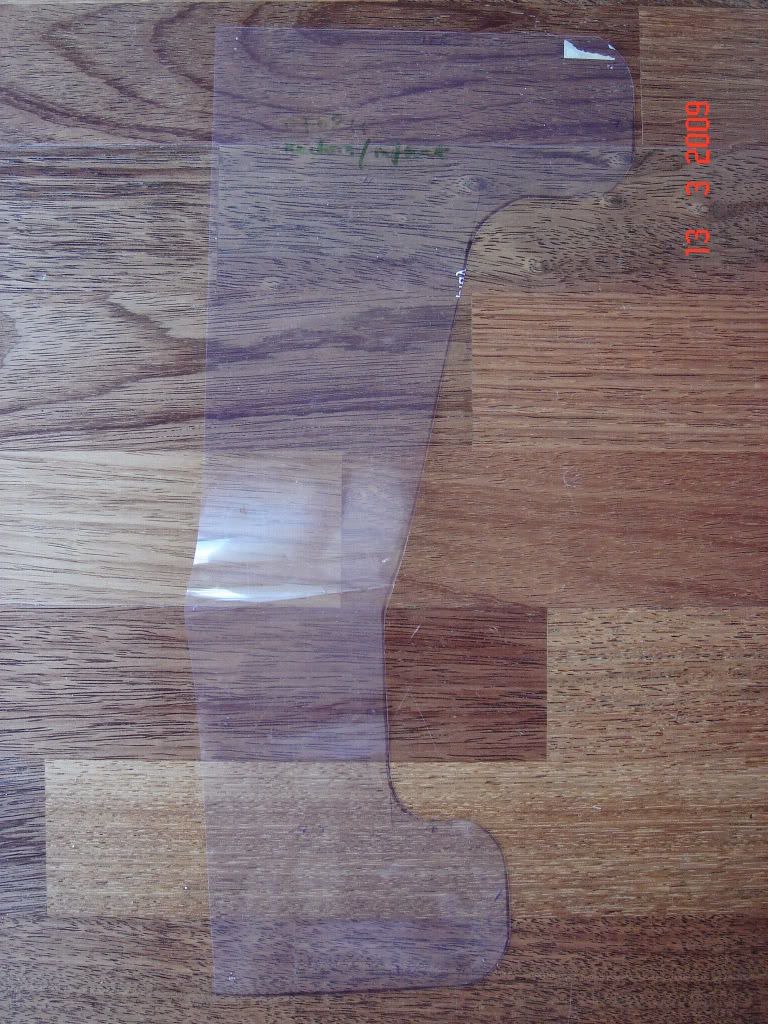 And this draft is dated the same date as the 'perfect' pattern but after measuring I don't believe it's the same pattern. But I still post the pic here so in the future when I have time I can follow this direction and make one up for the 'perfect' pattern.
Here're two of the nappies I made from this pattern: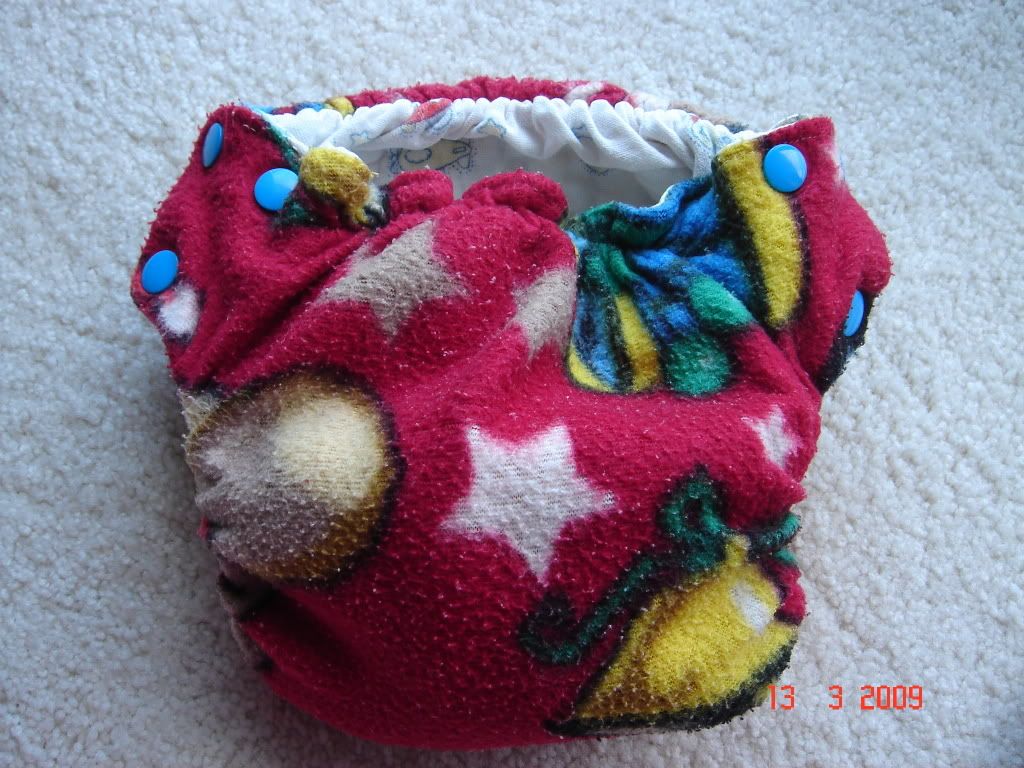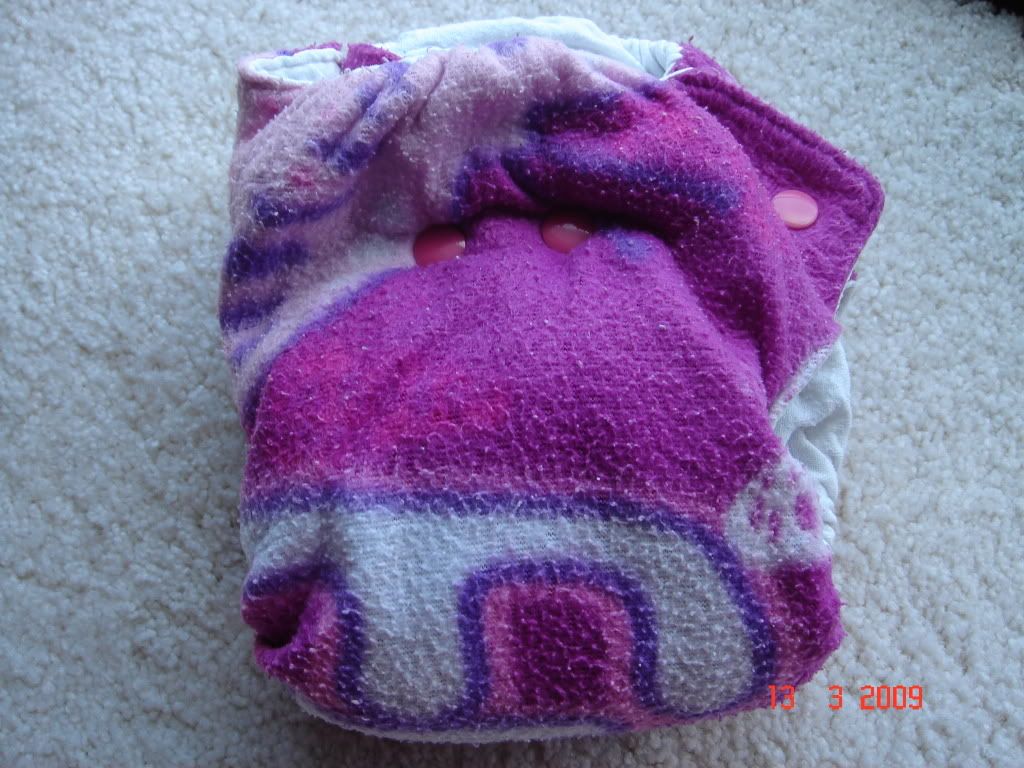 As you can see the inner flannelette is wearing off. It's a thrifty fabric from a cot sheet from Vinnies so I'm happy enough.
And they're still going strong! They're way better than any of the bought nappies. The fit is perfect, from when DD was 7 months old till now at 27 months (she's TT now so not seeing her wearing nappies any more)! And the elastics I bought from spotty are still working perfectly. I had to fix the elastics on the BBH and Tiny Toosh ones, and some pocket nappies I bought were losing elastics too but I didn't bother to fix them.
I'm so glad I've found the pattern. I've put so much hard work in it and it'll be a big shame to lose it.
I made the nappies using flannelette and polar fleece. Inside body is flannelette, then a few layers of flannelette soaker, then outside body is polar fleece. I could use more absorbent materials like hemp or bamboo but they were only 'trial versions' (which became final versions as I never had a chance to make more) so I used fabrics as cheap as I could find. But they still worked perfectly. The polar fleece layer seems to be thin but it's water resistent enough to keep DD's pants dry. I sometimes use a booster, like a snap-on booster from BBH to snap on the purple one or just put it inside the Christmas one.