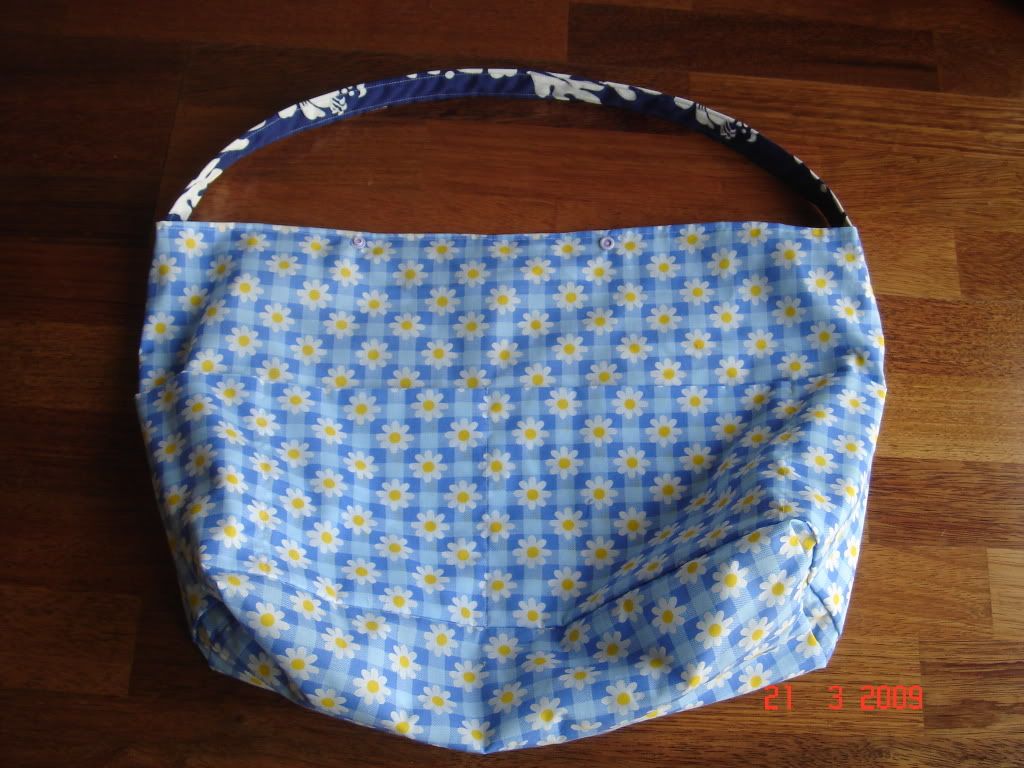 I've been planning this since....maybe two years ago?
Last night DD fell asleep on the way home so I finally got about 2-3 hours to make a big project like this.
I followed
this plan
and omitted the PF layer because I was too tired from cutting all the 12 pieces. The bag didn't turn out to be exactly what I wanted (I guess this always happen when you make something for the first time) because the opening is too wide. So I added two snaps to keep it smaller.
The fabrics are all from
freecycle
. And the bag is fully reversable.