I made
my first pincushion
and it doesn't work very well. I decided polar fleece is no good for pincushions, especially when I put too much of it inside. My pins all got bended because I tried too hard to push them in. I can't bear it any more so I decided to make another one.
As I don't have any filling to put in the cotton fabric cover, I found this scrap from
making DD's sleep bag
about a year ago. It was a fluffy throw before I cut it out to make the sleep bag. It's very soft and warm material. I tried some pins and decided it's easy to go through so I decided to use it as the filling.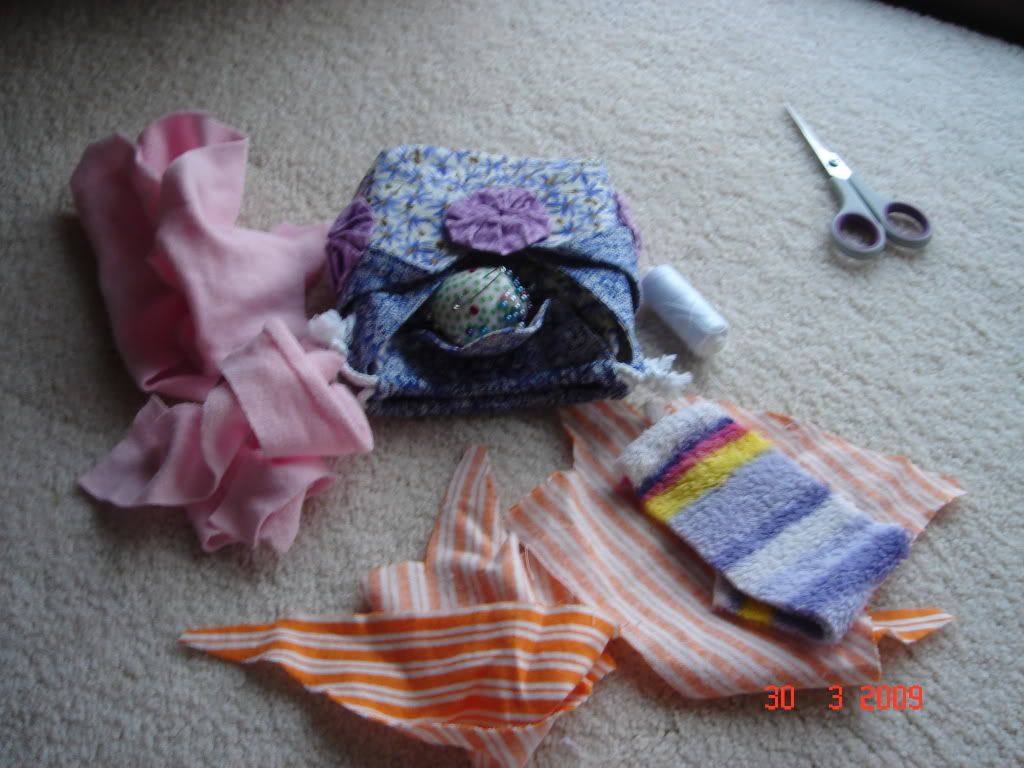 I heard that I can use some sand as part of the filling (to sharpen the pins) but as I don't have any at the moment so I decided to leave this experiment later.