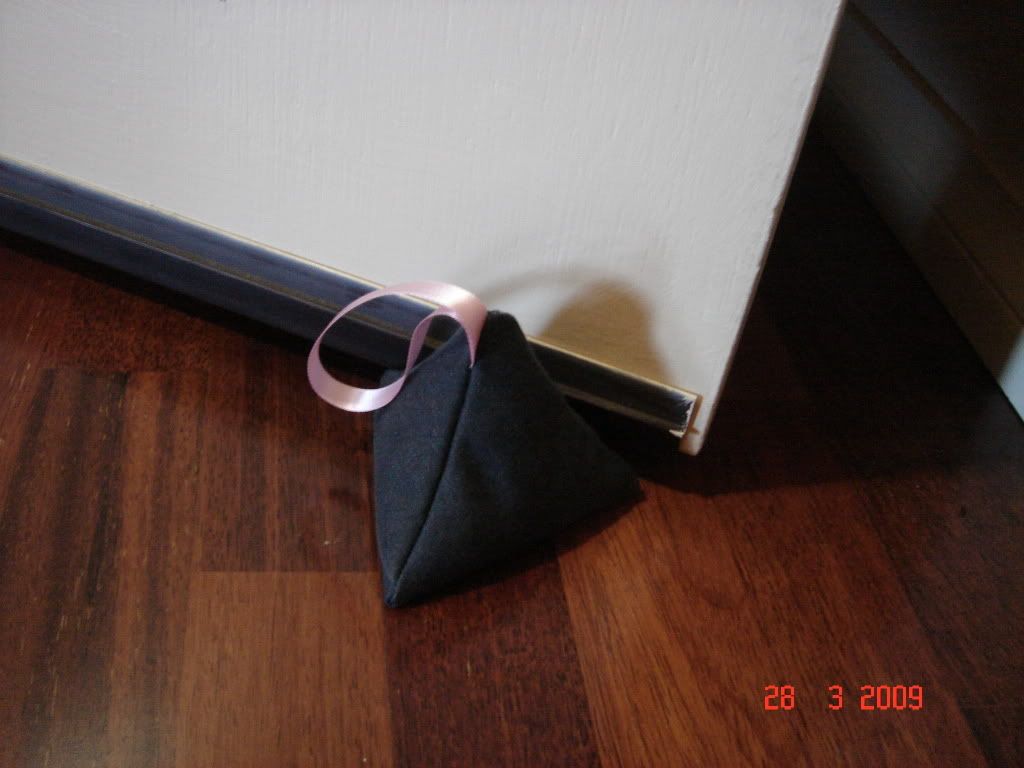 I made a few door stops before but obviously we've got more doors than door stops so I've been seeing the need of making more of them.
Last night I got a few minutes at hand so I pulled out a few scraps and started working on more door stops.
The scraps are from my old pants. I made DD a pair of pants from my old pants and have a few pieces of scraps left which I couldn't part with. Now I can put them into very good use.
I tried to write my tutorial but found my English is not good enough to describe such detailed steps. And I can't remember from which blog I learned this tutorial and I've tried but can't find it. But I've seen
this post
which described exactly what I did. The only difference is my size is smaller (coz I use scraps!) but I'm happy with my size. I cut out about 24x24x24 triangles to make the door stops. The old door stops are about this size and they work just fine so I thought why waste more fabric if they can work in less? Haha.
I made another one from another scrap:
After making these door stops I've realized how much I have progressed in sewing. I remember this was one of my beginning projects when I started sewing in 2007. Unfortunately I didn't have a blog to record my projects back then. Now it's a really eazy pizzy project for me and it really costs almost nothing.