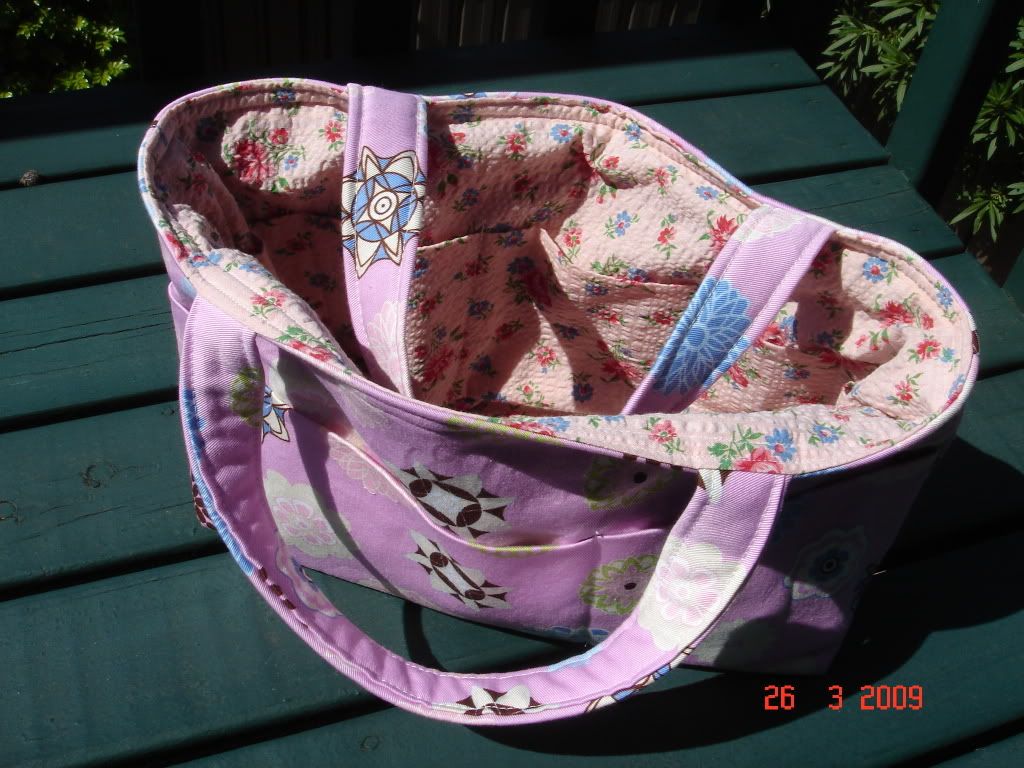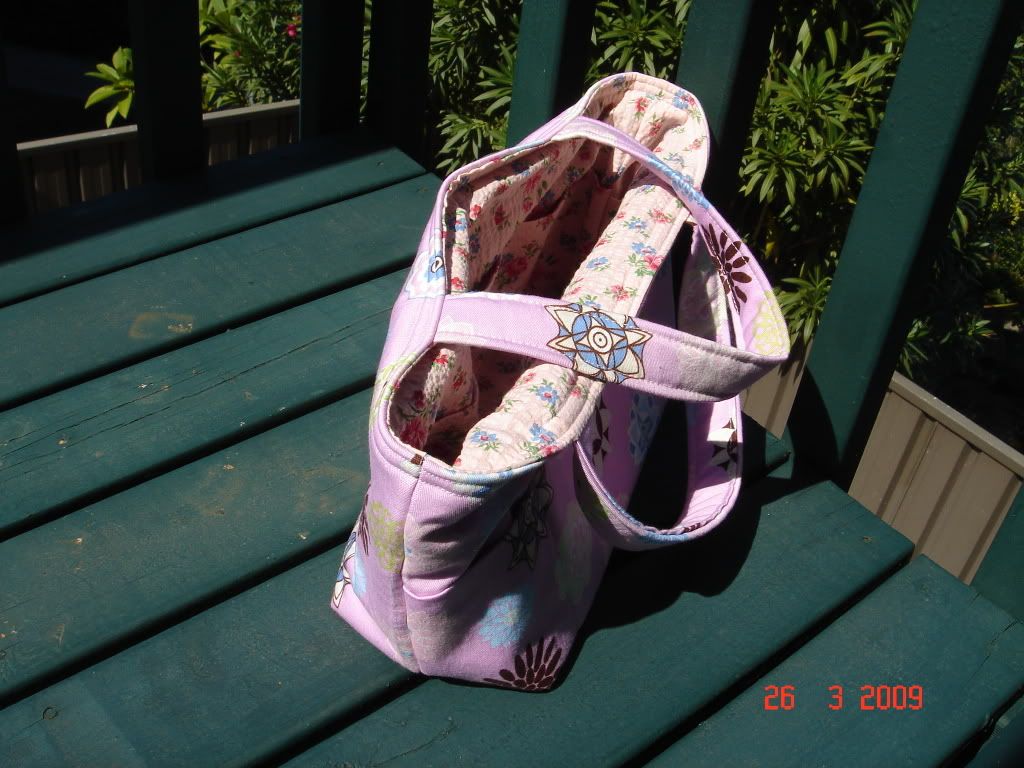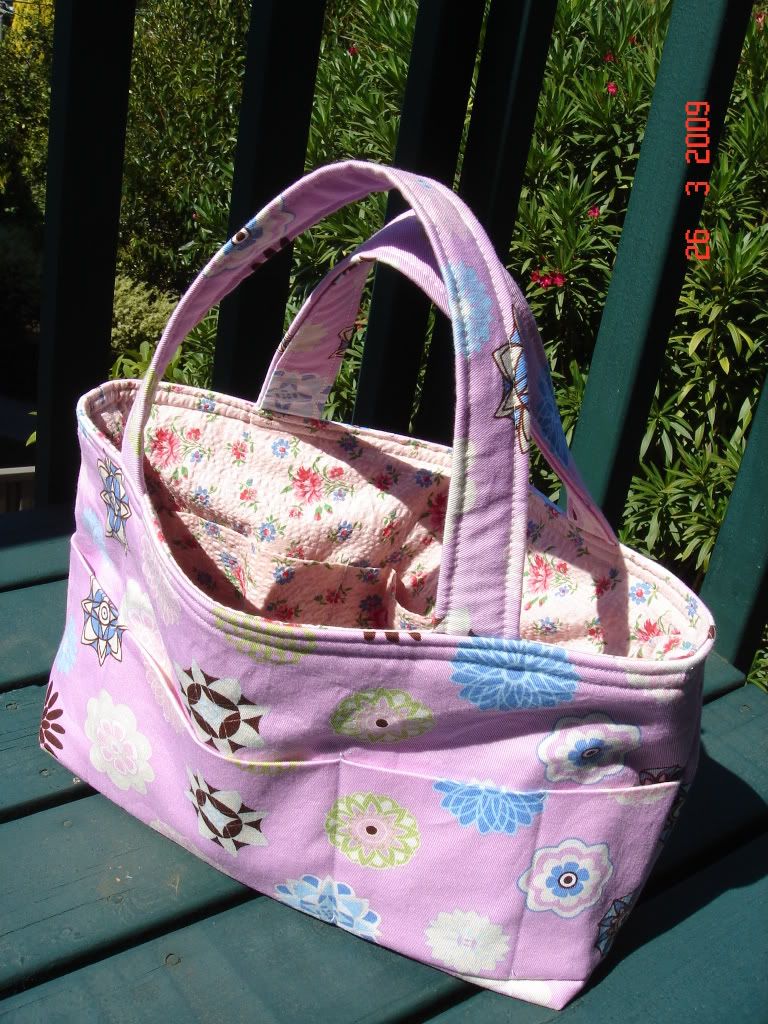 I feel sooooo tired after this. I guess I spent about 3-4 hours on it non-stop. And I wouldn't have my lunch until I finished it so I had my lunch at 2pm. I was even feeling dizzy because I was starving.
But I like it.
It's the first time I use polar fleece in between two layers of cotton on a bag and I like the warm soft feeling. I've never done this before because making a reversable bag with lots of pockets is already time consuming and tiring and I don't want to add a lot more steps for the polar fleece layer. But anyway I think it's worth it. It's just I can't do it very often. I'm exhausted.
I guess that's it for today's sewing. I'm gonna go out and do some shopping.
I'm gonna post the sizes later coz I'm too tired to think any more....
090327 updated: Coming back to update the dimensions:
Finished dimension: 30Wx20Hx10D, straps 40x3
Cut:
body: 42x52x(outer fabric, inner fabric and PF)
pockets: 42x22x(outer fabric, inner fabricx2)
straps: 42x12x(outer fabricx2) + 42x3xPF
I've used it since yesterday and find it extremely small for me. The pockets I made are too small to hold my wallet and camera etc. The straps are too short to put on my shoulder too. The straps are too wide too. Next time I'll have to make it larger. Maybe:
Finished dimension: 30Wx40Hx10D, straps 60x3
Cut:
body: 42x92x(outer fabric, inner fabric and PF)
pockets: 42x32x(outer fabricx1, inner fabricx2)
straps: 64x8x(outer fabricx2) + 42x2x(PFx2)