I love making bags. But I hate making pockets. I've got so many essentials I need to put in the bags: wallet, camera, mobile, change purse, train ticket, keys etc etc and I'd like to keep them in seperate pockets so it's easy to pick out any piece I want, instead of searching through a pile of things in the bag for just one thing.
As you can see I've made most of my bags with lots of pockets. The ones with no pockets are easier to make but I don't use them because I get too spoiled by the pocketed bags.
So I've been thinking of making some portable pockets so I can put them in any of my bags instead of making pockets for each of my bags.
So here we go:
Cut out fabric according to your 'essentials' total size. You'll need some calculations. I cut out my fabric 57cmx22cm (coz that's all I could get from my bedspread scrap). I was planning to cut 52x34 but I always change my mind when I want to maximize the use of my scraps....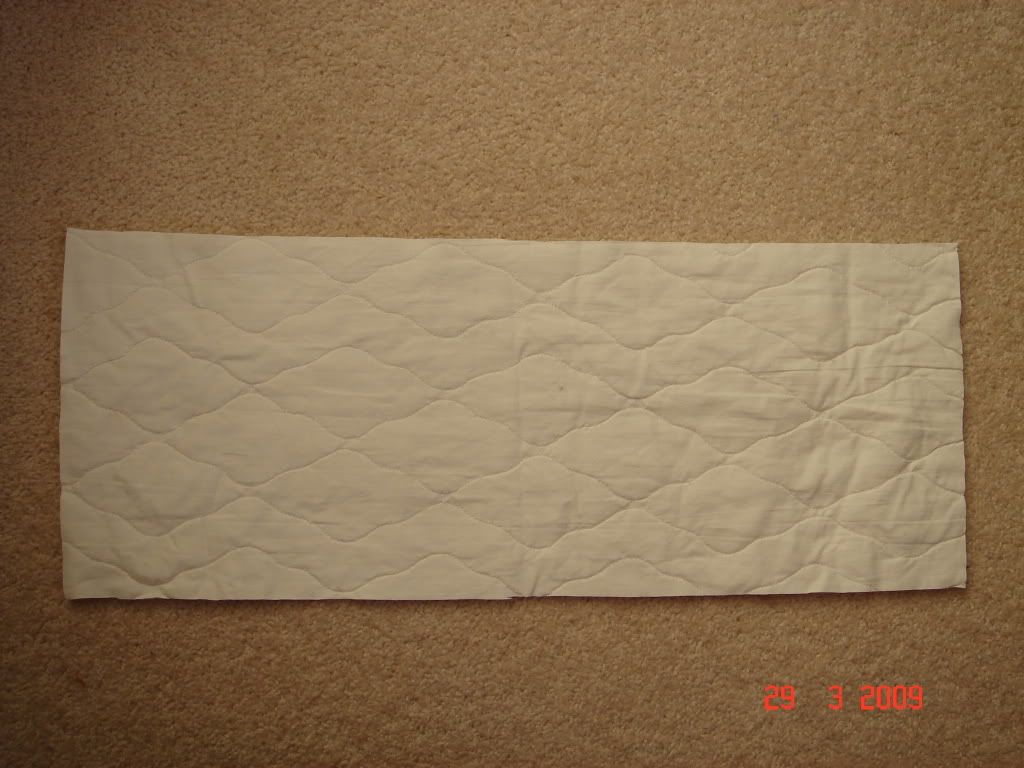 Sew the side seams up.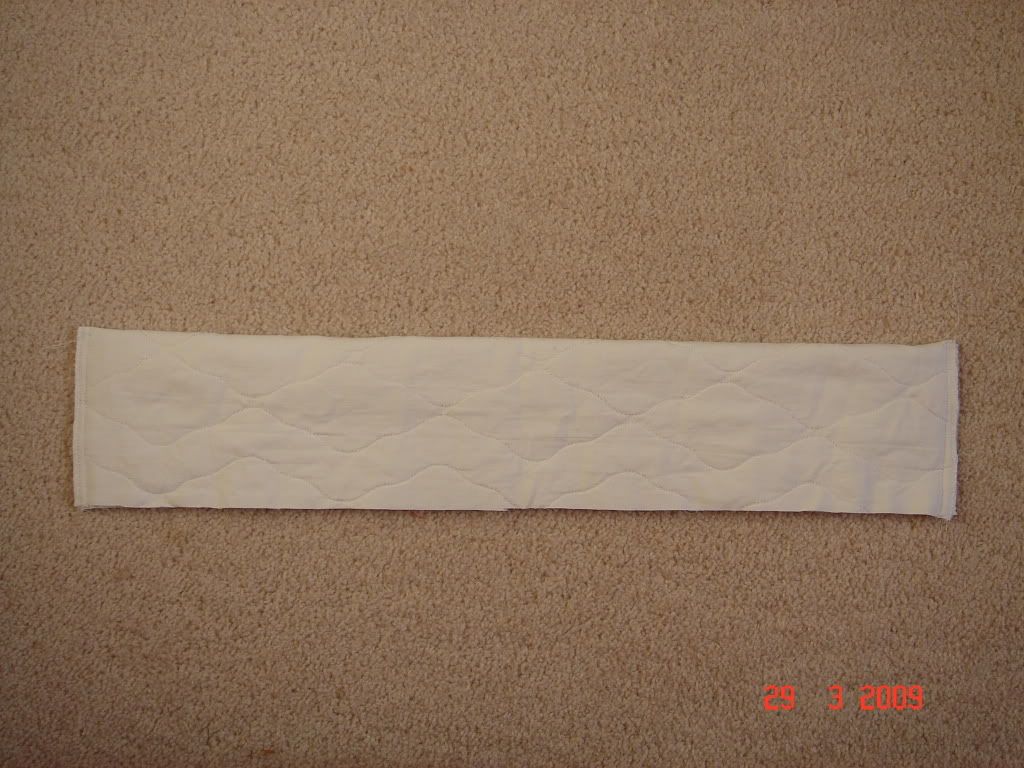 I used overcast stitches so it doesn't fray.
Sew bias tape on the top.
Measure the size of each 'essential' and sew the pockets according to your measurement.
That should be it. I found it really long so I added snaps on the two ends so I could fold it in half and snap it together. I guess you can sew the two ends together so you can keep it permanently folded.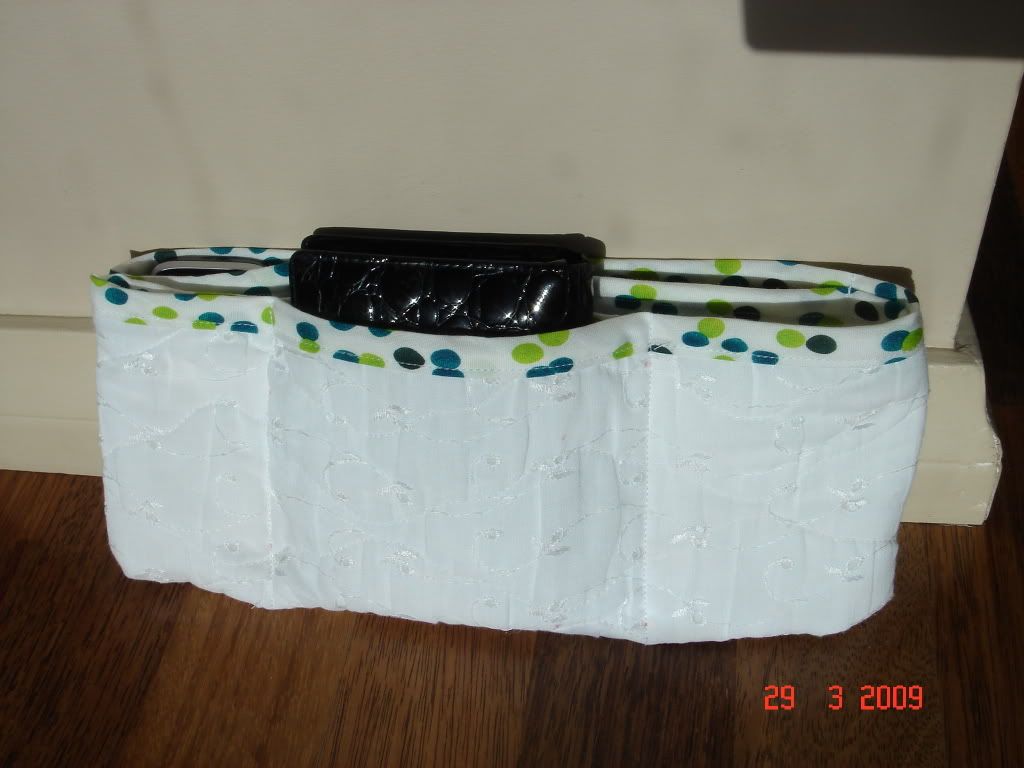 Here's the pockets in action in my no-pocket dumpling bag: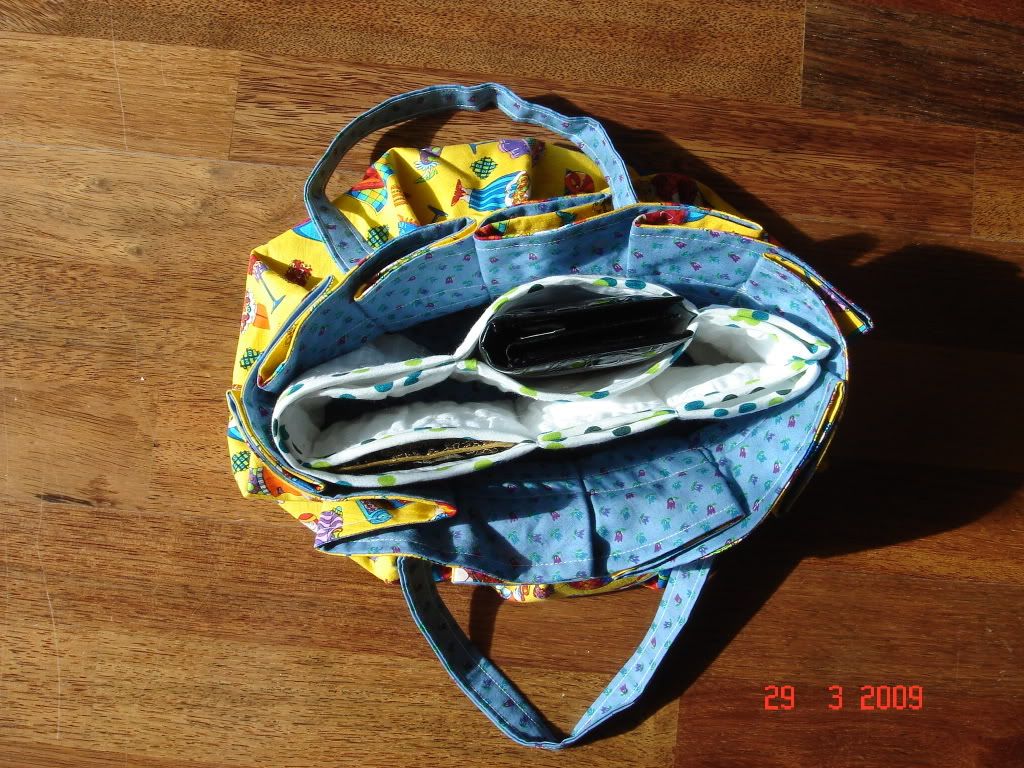 I can see that it can hardly hold itself straight up, so I guess I'll need to either add snaps to snap it onto the bag or do something else to make it hold together. I'll think about it....
The white bed spread: I can't believe
how many projects
I've made using this white bed spread that I thrifted from Vinnies. And now I still have some small scraps left that I'll definitely use in some other projects in the future.