As I said I couldn't find the tutorial I learnt it from and I really wanted to share this great project, so I went and made another one so I can take photos for a tutorial. As I don't know how to describe in detail, I'll let the photos tell:
Scrap from my old pants: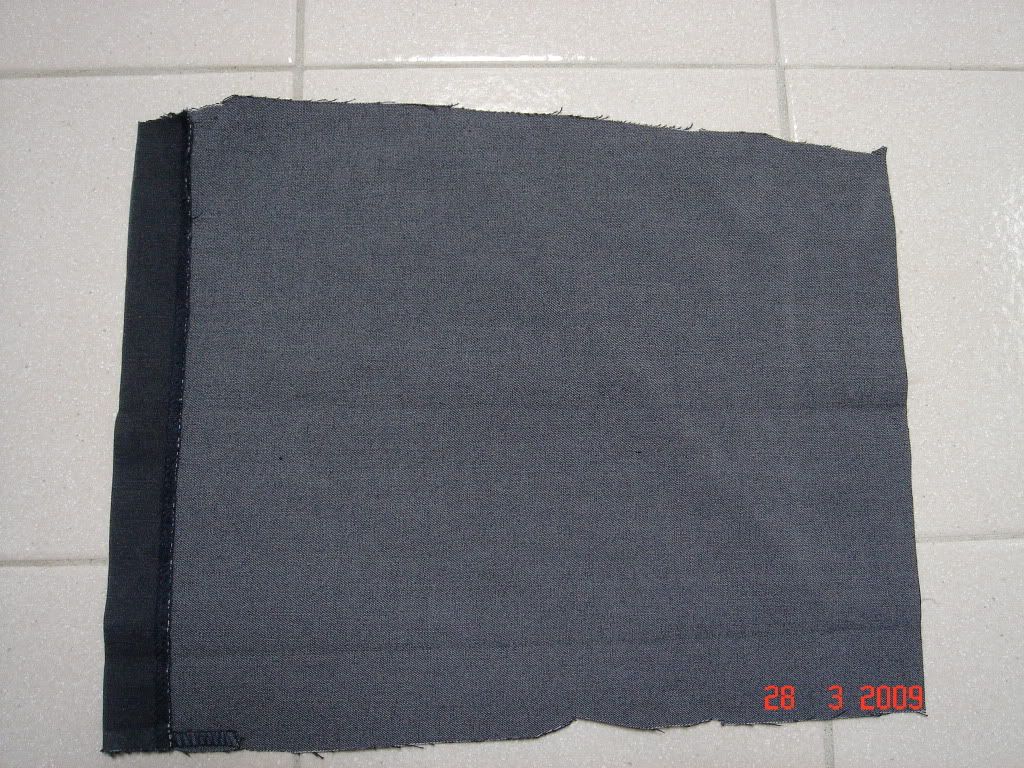 Draw a triangle with equal sides. For this scrap I drew a 26x26x26: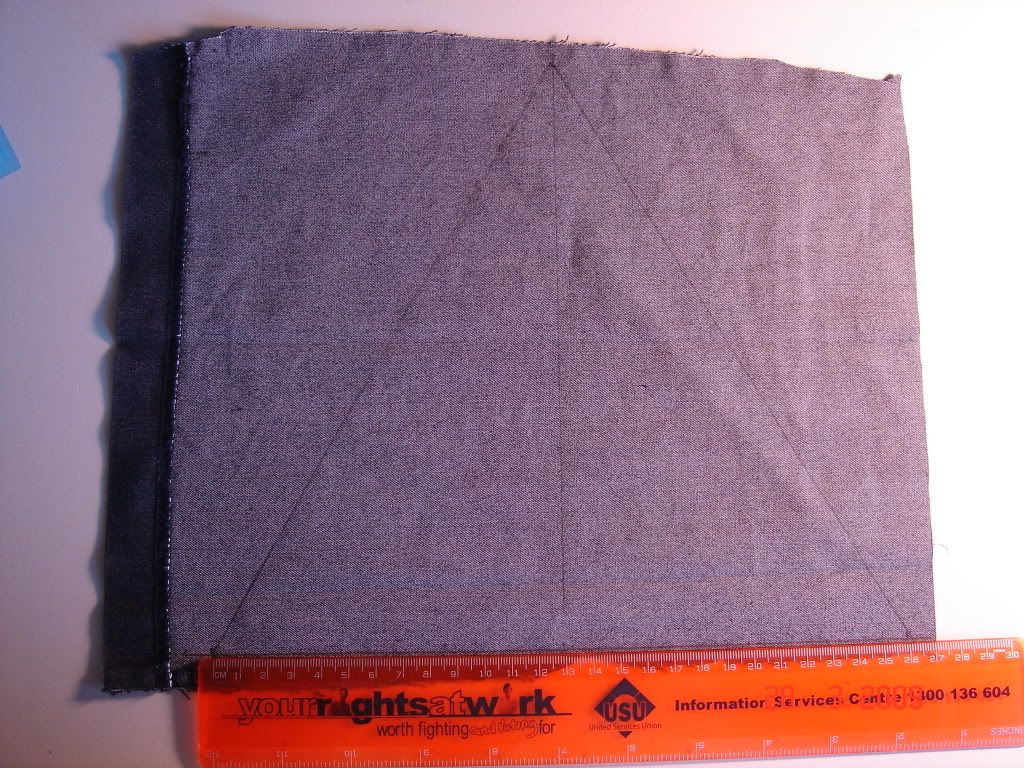 Cut out the triangle and also cut a piece of ribbon: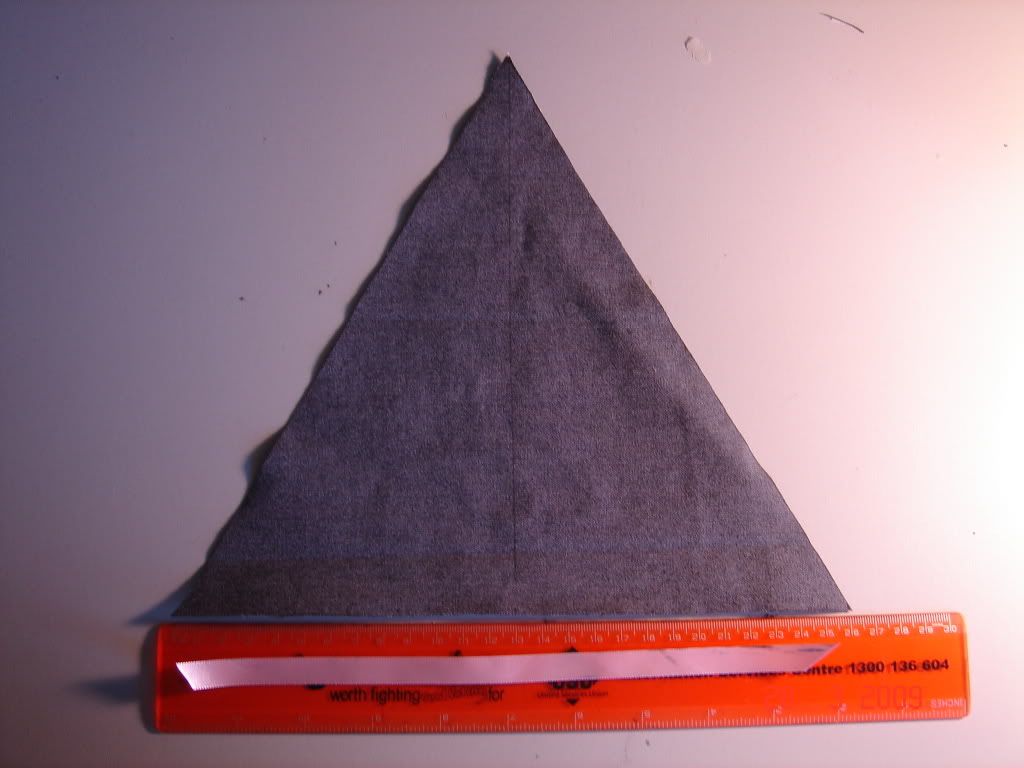 Pin the ribbon on, triangle right sides together. The ribbon has to be this angle coz it needs to go upwards:
Sew this side off:
Sew another side off, becareful not to catch the ribbon again:
Sew the third side off with a small opening, be careful not to catch the ribbon: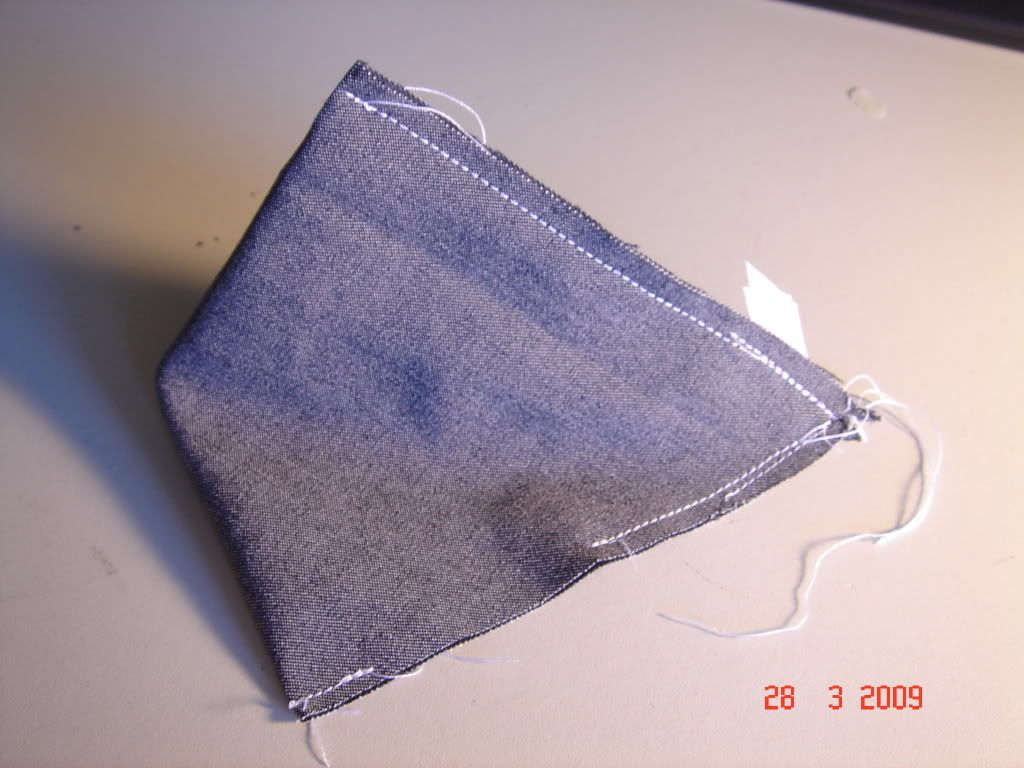 Turn right side out and put rice in through the opening:
Hand sew the opening off using blind stitch:
Here we go....