I've been working on some stuff for sale at DD's kindy's charity party in early may. So I haven't got any finished projects (actually I have finished a few items for the charity party but I don't want to blog about them until I finish all of them before the Wednesday after next week) to blog about recently until I made these three tops for DD today.
I cut them out quite a few weeks ago because I believed she needs more long sleeve Ts for winter. But I hate the pattern instructions so I didn't want to finish them until today I felt the cut fabrics had been sitting there for too long and I had to finish them.
So here's the pic:
And the red one is refashioned from my old T.
Before: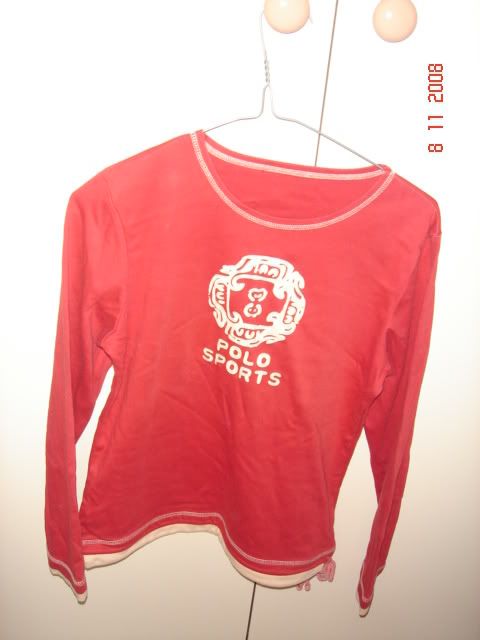 After:
Yeah I know I made them extra large. That's because I want to get 2-3 years out of them...
BTW I saw some Ts on clearance at BigW for $1 and it was very difficult for me not to buy them. I thought I might refashion them but I kept telling myself I've got a whole wardrobe of fabrics and clothes to use and refashion....