I made this headband for DD for her 'Crazy Hair Day' at kindy next week. DD hasn't got much hair. Most people who see her or her photo would say she's a boy. So I can't think of anything I can do with her hair to make it 'crazy'. Plus I hate chemicals so I don't want to do gel/colours. So I only came up with this.
I'm thinking of sewing on some ribbons to make 'fake hair' too. But I haven't made up my mind yet...
The yo-yo was sewn on before it was made a yo-yo. And the rest decorations were appliqued on using blanket stitch.
The cut was 4.5"x15" for main body and 1.75"x11" for elastic cover, 9cm elastic. If I'm gonna make another one, I would shorten the elastic cover....
Updated 090423: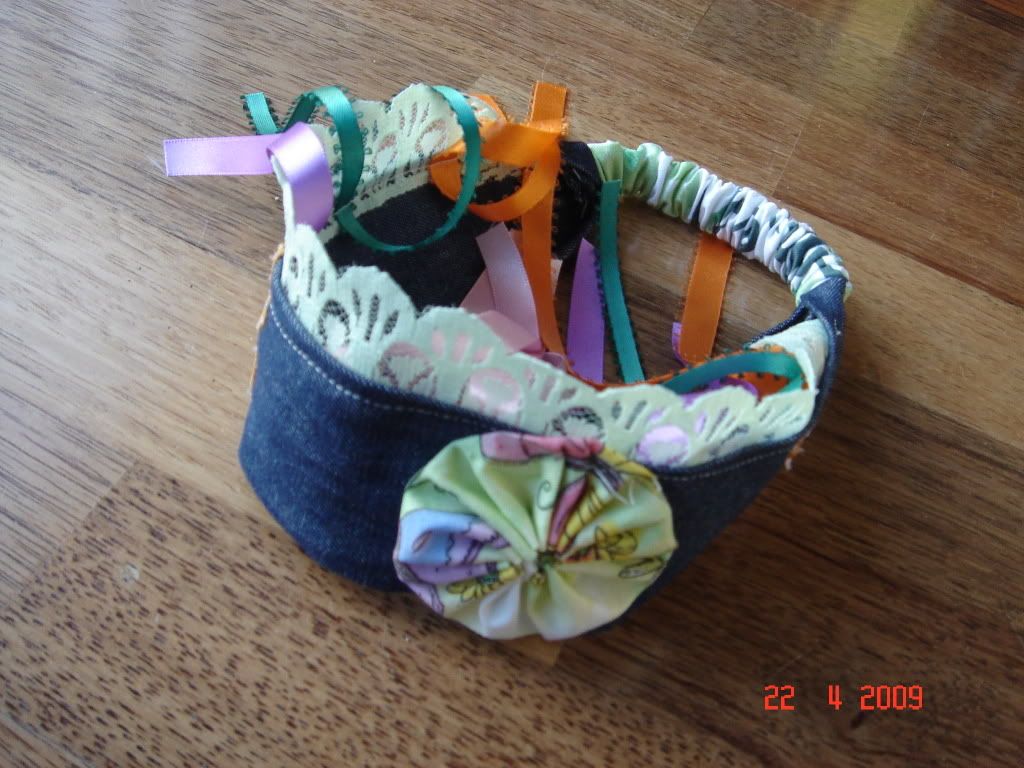 Yeah I finally decided to add the ribbons, and a lace, on the morning of the Crazy Hair Day. DH said DD wouldn't put it on in the morning (which is quite within my expectation coz DD never likes people touching any part of her head). But the communication book from kindy said DD enjoyed wearing it. DH said when other kids were participating CHD, DD followed them and wore the headband (which is still witin my expectation coz I know how other kids would influence her - I'm amazed at how easy she learns things from other kids, not from us!).