I'll have to admit my very limited English vocabulary and culture knowledge. I just learned this 'silhouette' from my co-forumer (thanks AJ!) at my favourite baby forum so I decided to use the correct term for this 'technique'.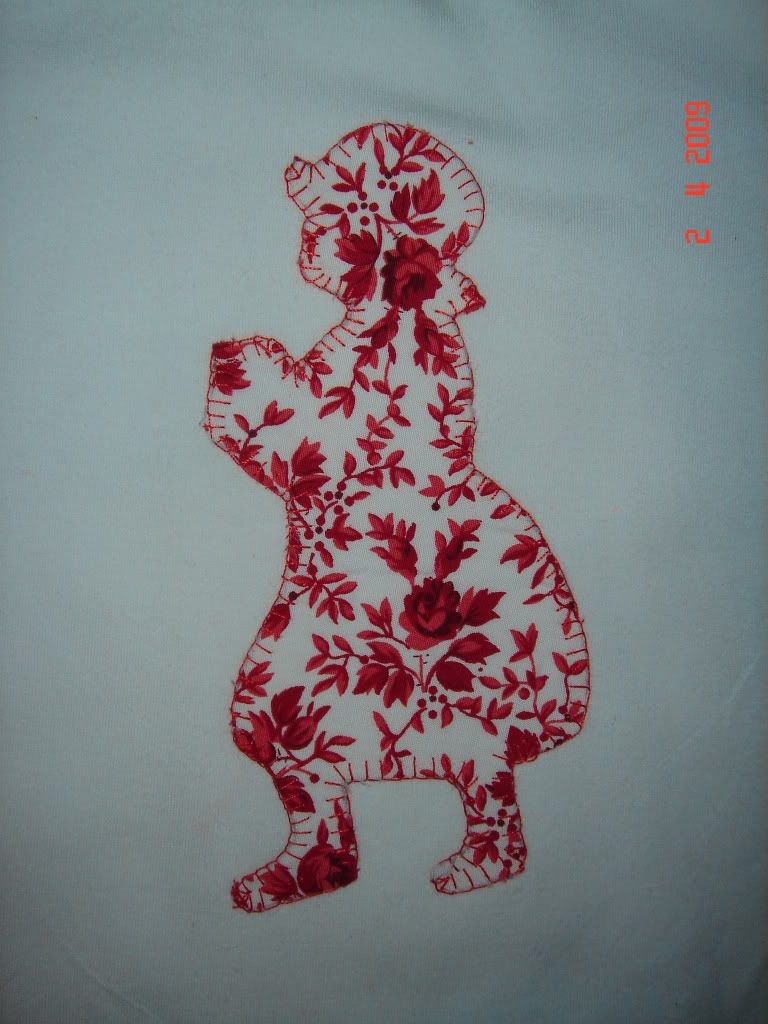 Ok I admit I'm obsessed with this new invention. But I promise there won't be any more in the near future coz I'm running out of DD's plain Tshirts to applique on. So hopefully this is the last one...
It's from this photo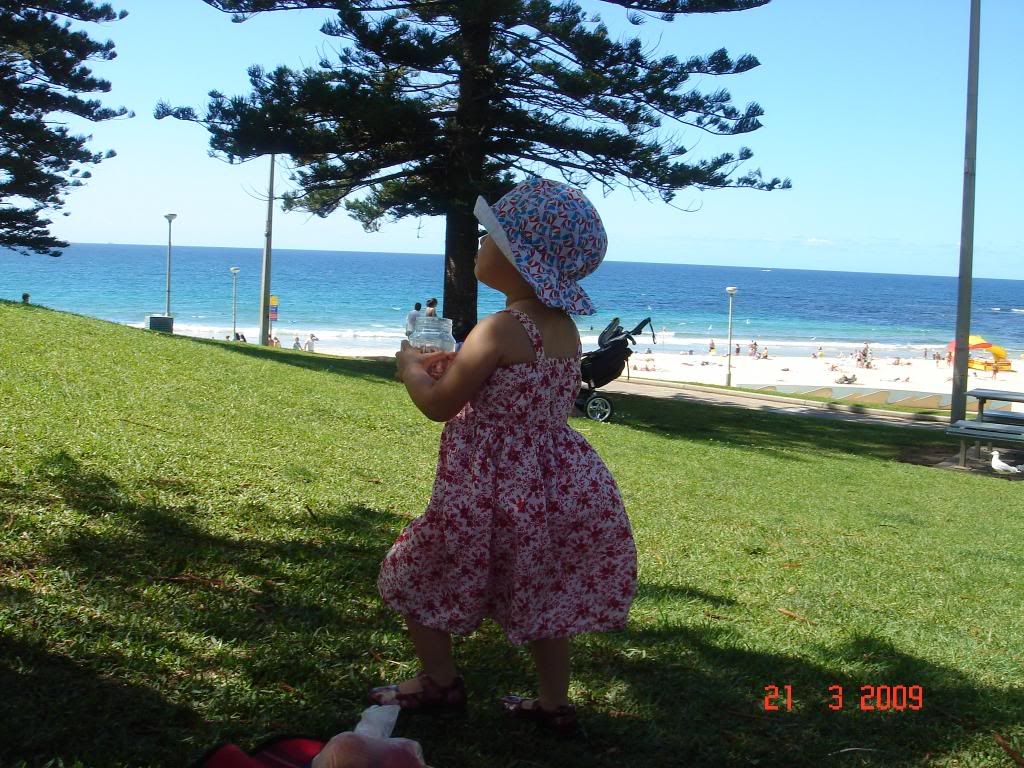 And as you might be able to tell, the applique was cut off the scraps from making the dress she was wearing.