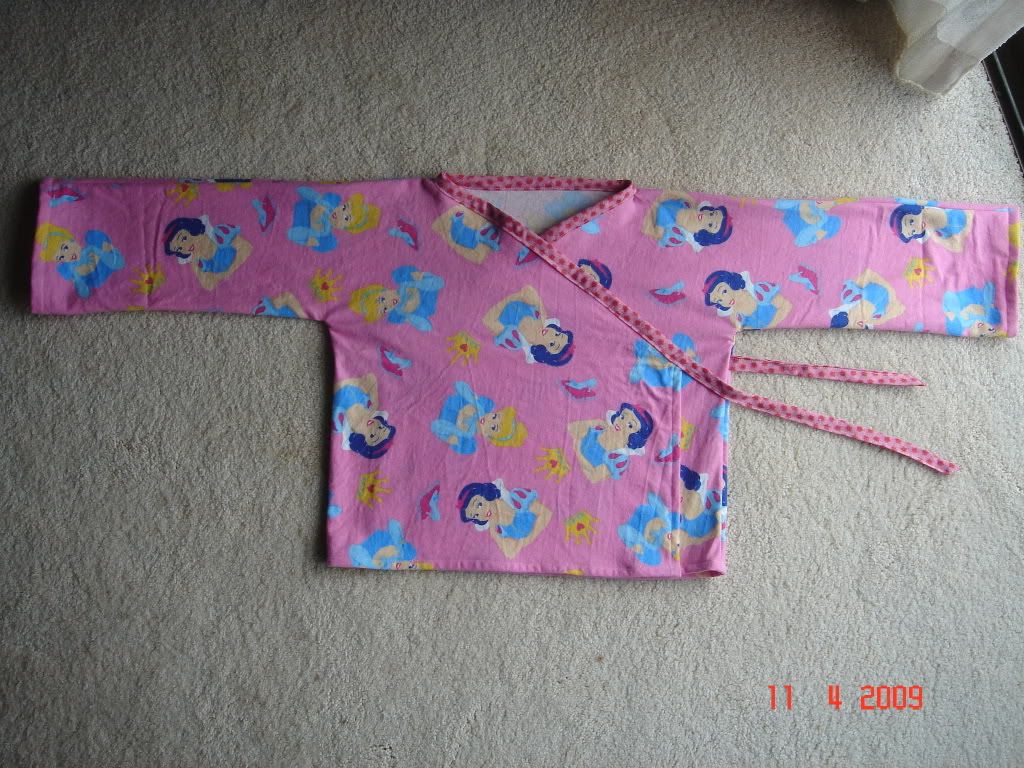 I saw
this tute
and thought it's an easy project as well as a good one for DD so I've been longing to try it out.
Thanks to Easter holiday I finally got some time this morning to give it a go. As I had special needs, such as wanting it to be big and wide and looooong sleeve so it could serve as a blanket when DD sleeps in it, I modified the pattern, again. I know....I never follow the procedures....And again, I learned my lesson.....
I used size 3 although DD's only 2 yo, because the size 2 pj I bought her was too small.
Then I modified the measurements so it can be looooong sleeve (so I can choose to cover her hands with the sleeves) and wide. I didn't modify the length because I believe the original measurements were long enough.
I tried it on DD before she went to bed and it WAS too big. But it was what I wanted anyway. It's just.....too big.
BTW I wonder why this top got a Japanese name. My mom made DD exactly the same top before DD was born and DD wore it when she was taking the 100-day photos. (One of our Chinese traditions is to celebrate when the baby's 30 days old and then 100 days old.) My mom surely won't know any Japanese patterns coz she's very traditional Chinese. And I remember my grandma wearing similar thing when she was alive. So I believe this is a Chinese traditional top, not a Japanese one.