I love holidays. It's when I have time to do lots of things that I don't have time to do in normal weeks. Today is the first holiDAY of this four-day Easter holiday and I've already accomplished lots of things. Of course I stayed at home whole day to finish as many projects as possible.
Another reason I finished so many things today is because.....sewing is always my therapy. My DH didn't give the
Easter hat I made for DD
to kindy so DD didn't have a hat to go with the kindy's Easter Hat Parade. I put the hat in DD's kindy bag and DH saw it there but he was just kind enough not to tell kindy it was there. So kindy had to make a hat for DD so she could join the parade, when the hat I made was sitting in the bag whole day in the kindy.
I decided not to speak to DH for 24 hours (even not to eat but I gave up at 23hours coz I was too hungry and didn't want to punish myself). So I kept sewing and sewing like crazy and once I've accomplished enough things to make me feel good, I feel I'm almost back to normal.
Anyway back to the subject. I was cleaning DD's wardrobe again and found a few things to mend so there'll be more clothes for DD to wear again. First, the pj I bought recently for her, again, was too small. It says size 2 but I guess I should have gone size 3. But what can I do.
The sleeves and pants are a little bit short so I added some flannel scraps. I know it looks ugly but it's pj so I only need it to be functional.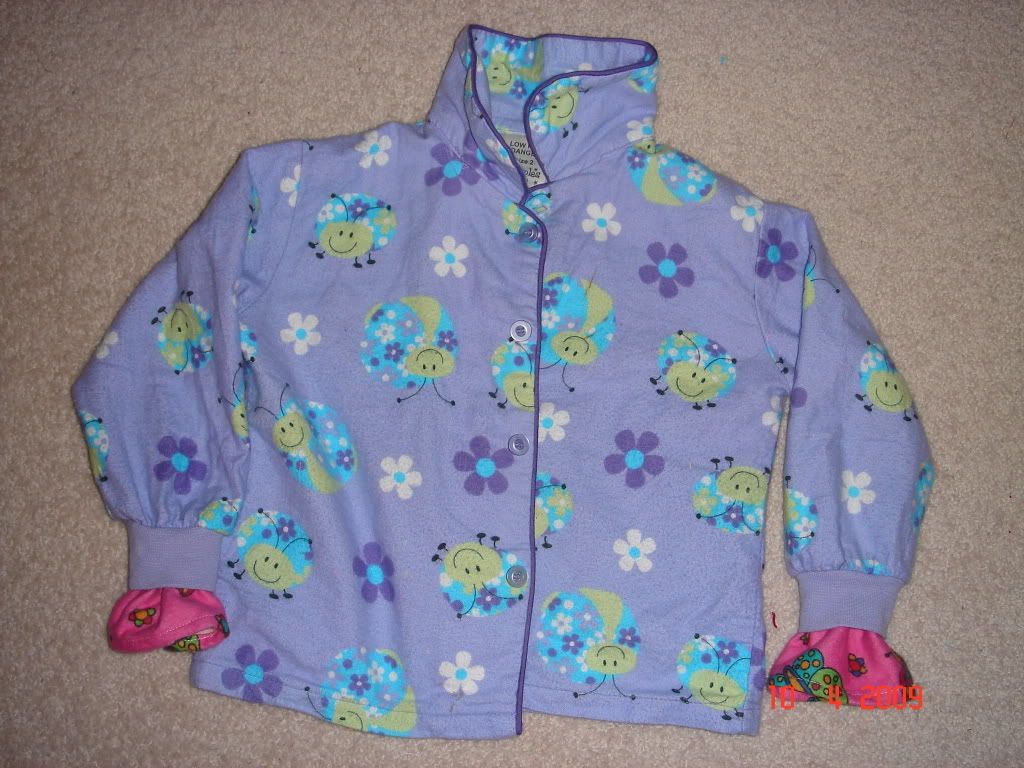 The second one: the applique I did last winter was going so I mended a few parts: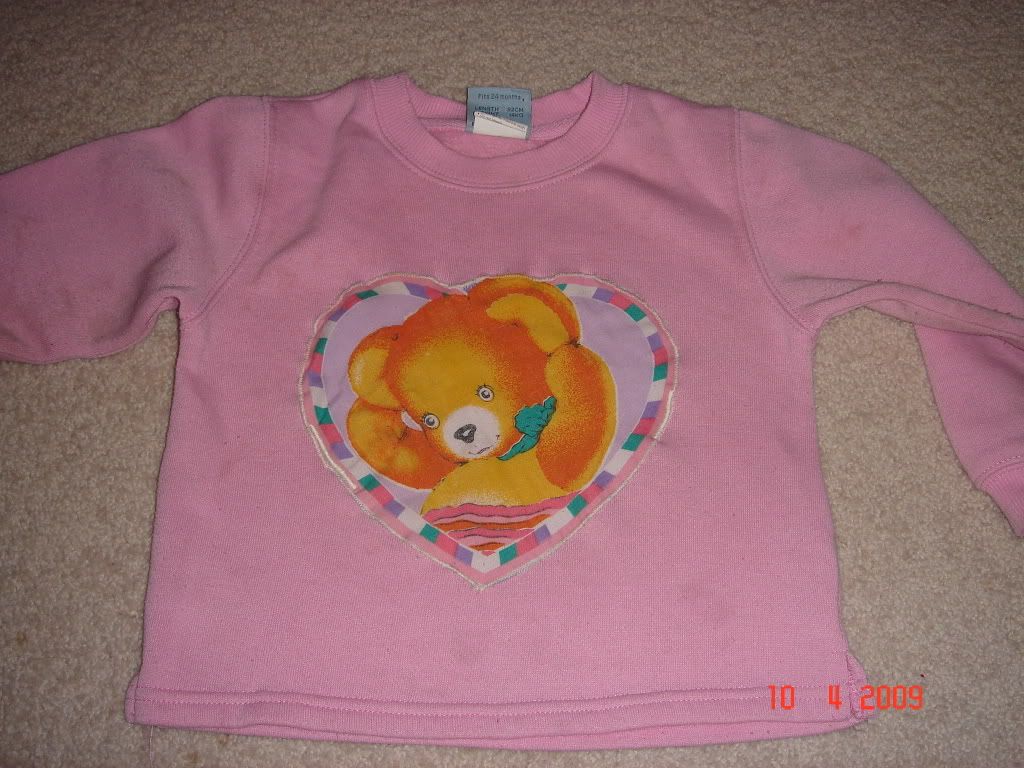 If you click on the photo you'll see the details.
Third one: there're two of these front opening tops which are good for sleep as well but the button holes are so loose that the buttons can hardly stay buttoned. I'm too lazy to modify the button holes so I just sewed the front closed with buttons buttoned, leaving the top part a bit open so DD can put her head in.