After a whole week's rain, the temperature has dropped and it's time to dig out the winter clothes. These two pairs of pants (or some other name in English?) are among those from DD's auntie in China. Aren't they cute.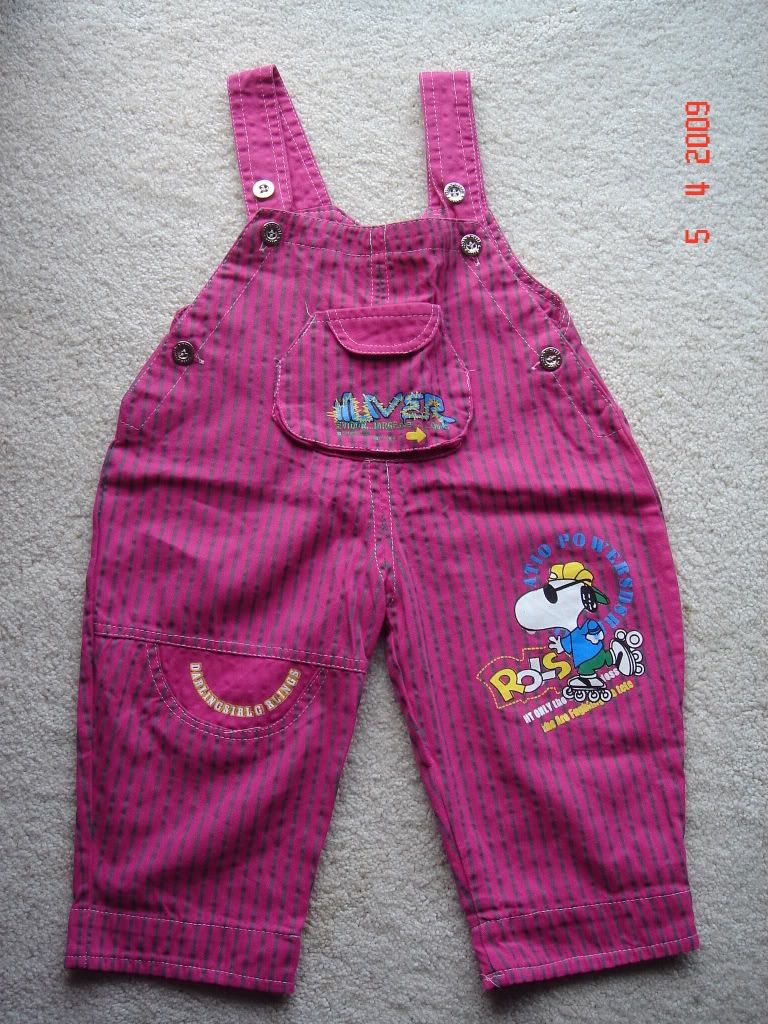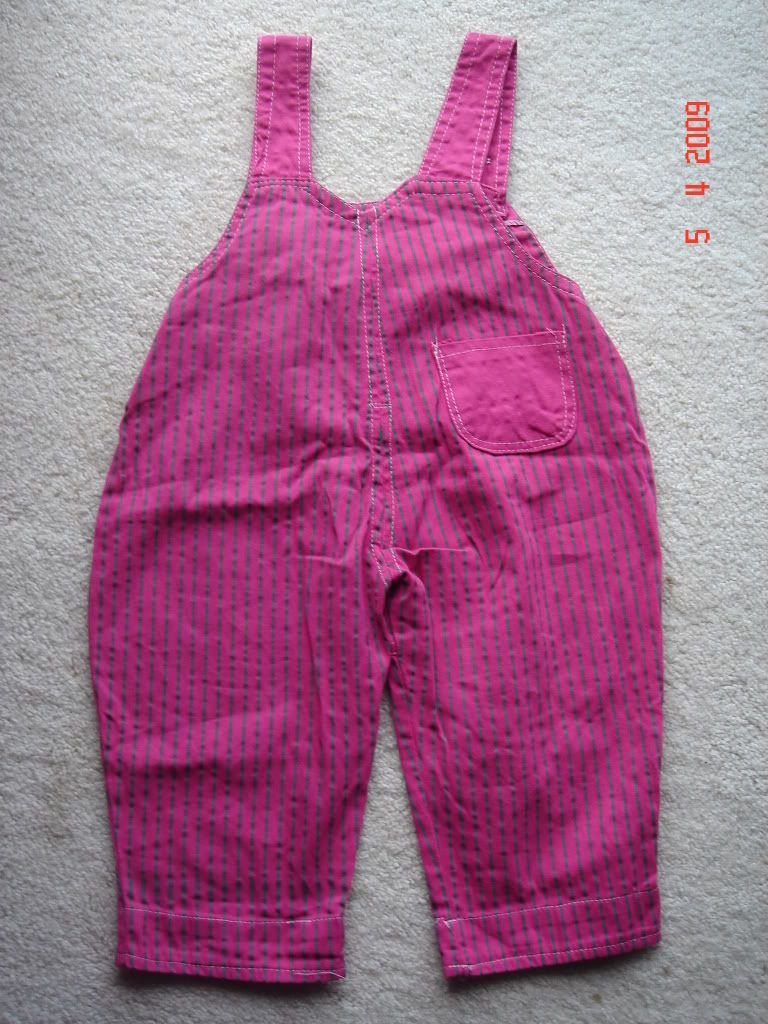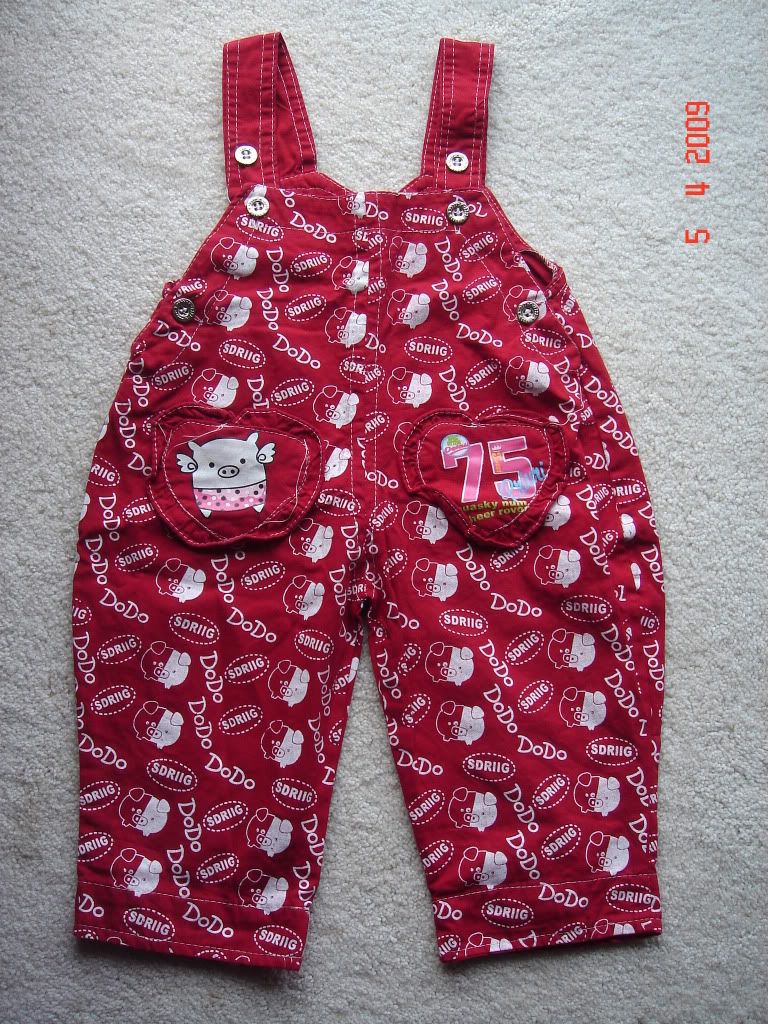 They're brand new, BUT they're already too small!
So I was thinking about refashioning them. After some measurements I believed it was a 'do-able' job. So I picked out this skirt, which DD never got to wear because we never got the right weather for her to wear it:
And after about 2 hours, I got this: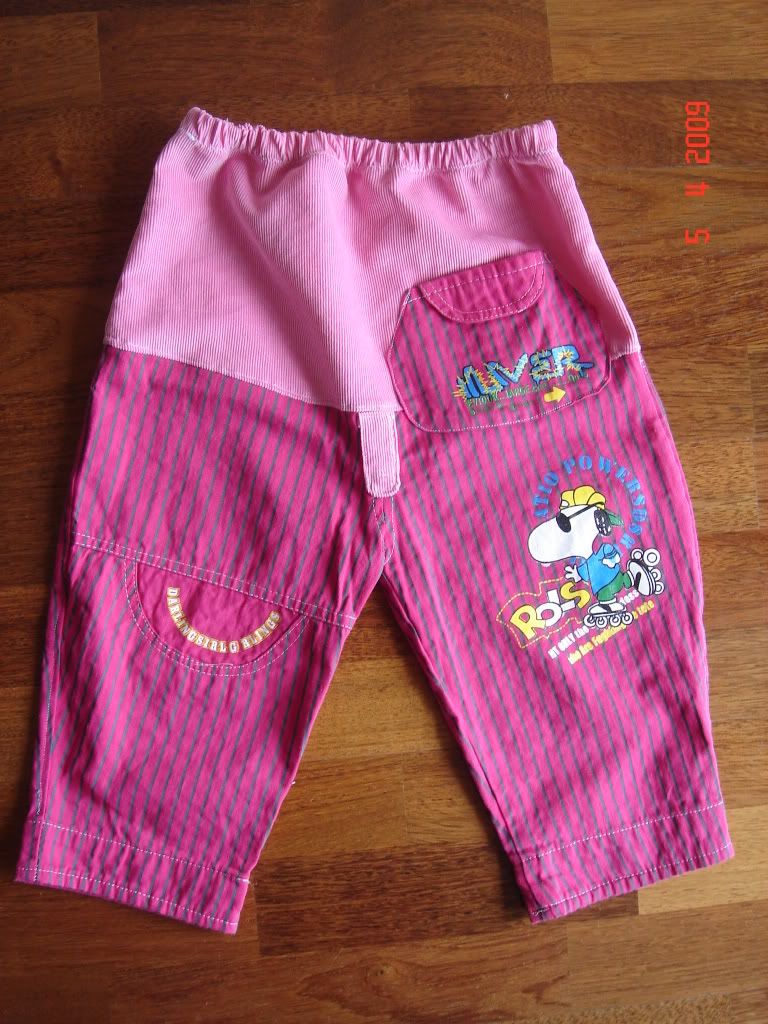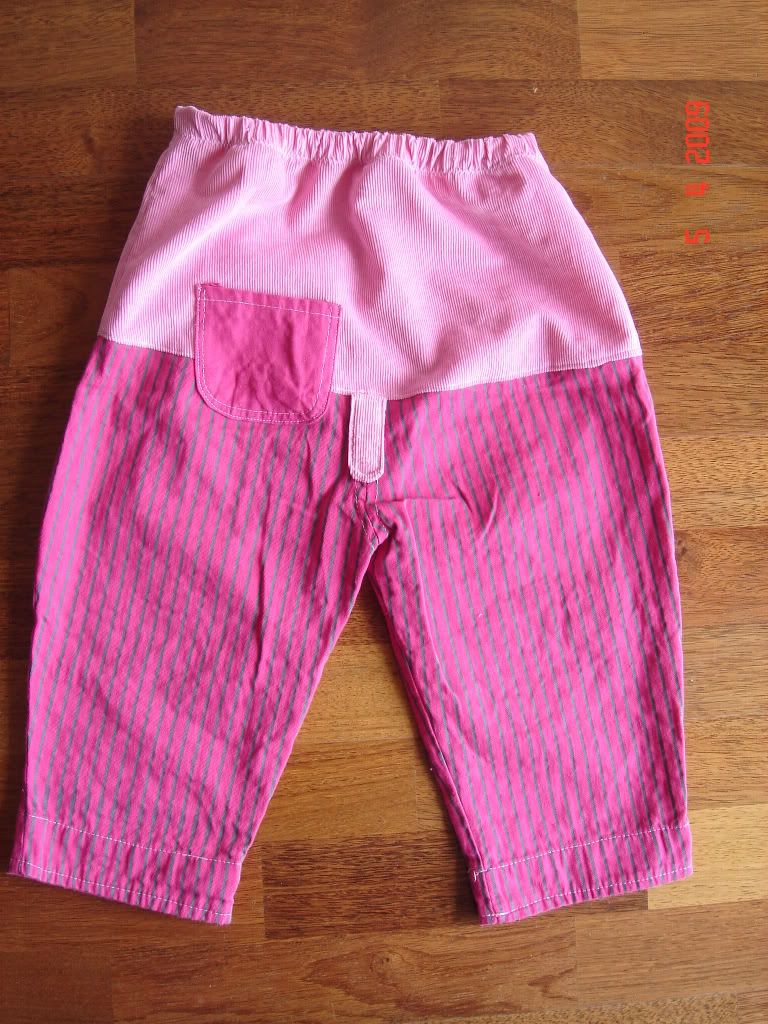 I was just planning to cut the pants and do an extension of the hip area but as you can see how bad a sewer I am: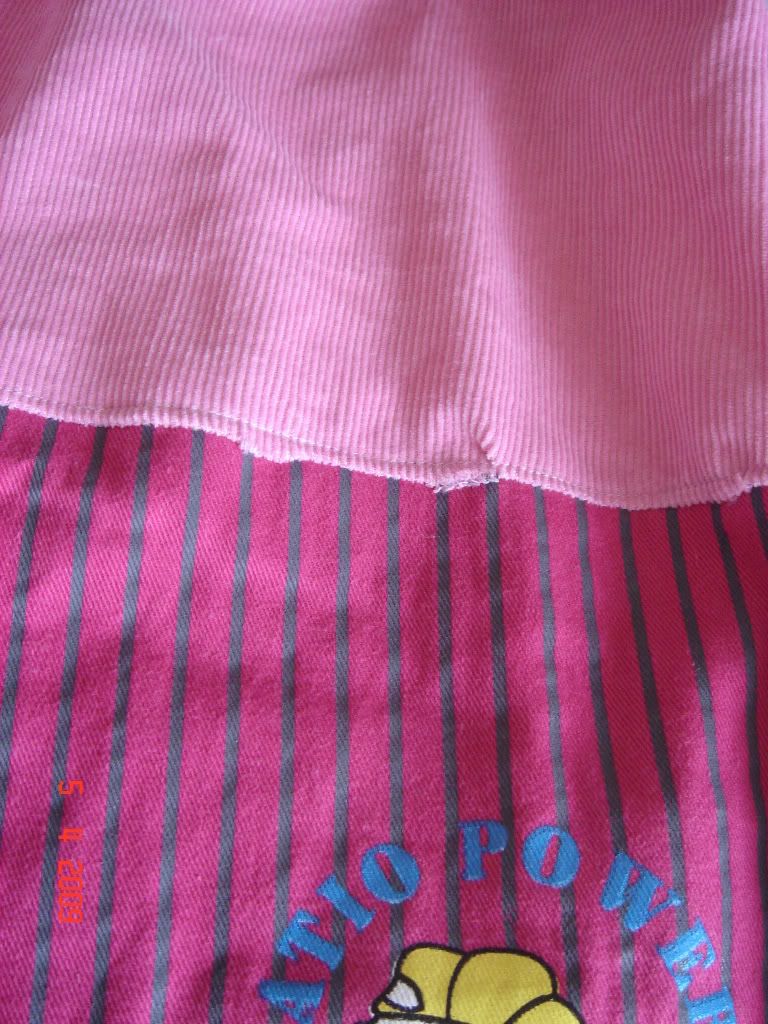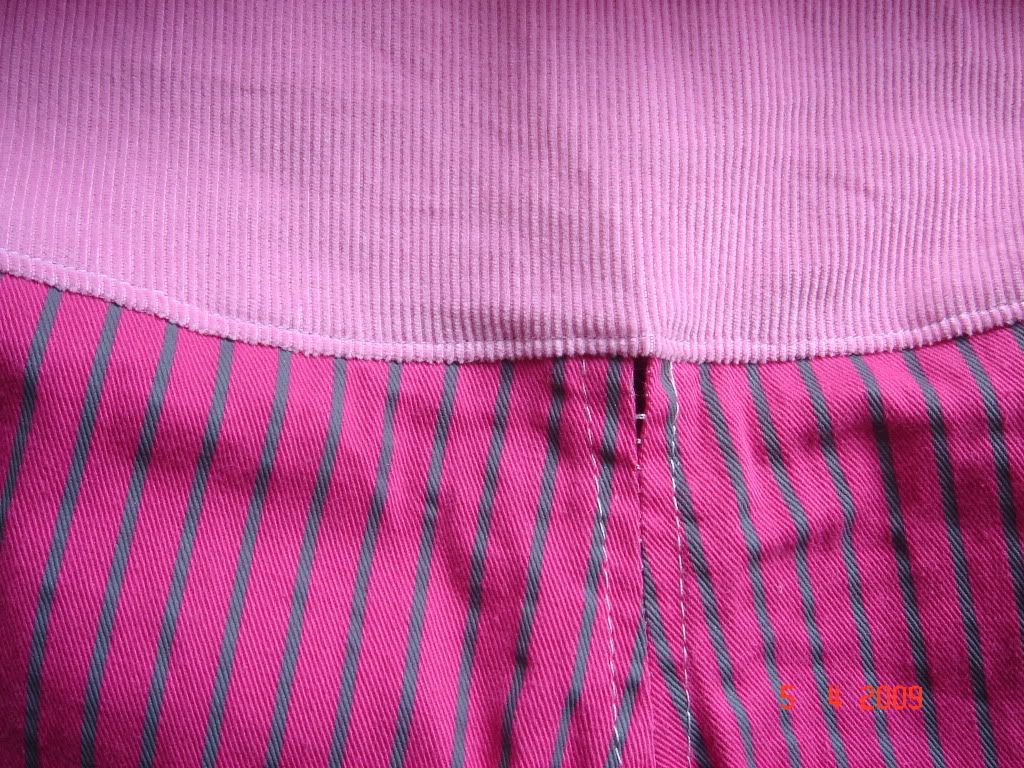 I decided to do some patches to mend the weak seams, hence the pockets back on the pants and the tabs from the skirt too.
This is the remaining of the original pants and skirt: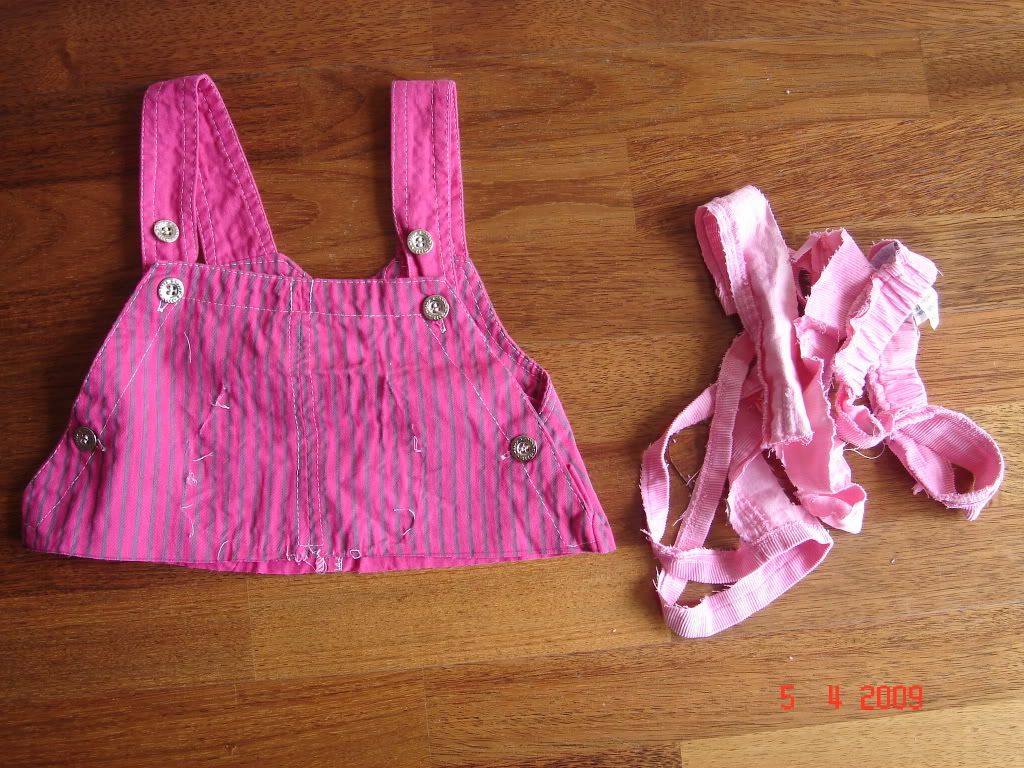 I just tried the refashioned pants on DD. This pair is wayyyyy too big, and the patches make the pants look so........patchy. DH strongly disliked them. And I thought maybe I got some more work to do, or maybe wait till DD grows bigger.....