Stuff made for kindy to sell at their charity party this Wednesday (reason why not much updating of this blog during the last 2 weeks):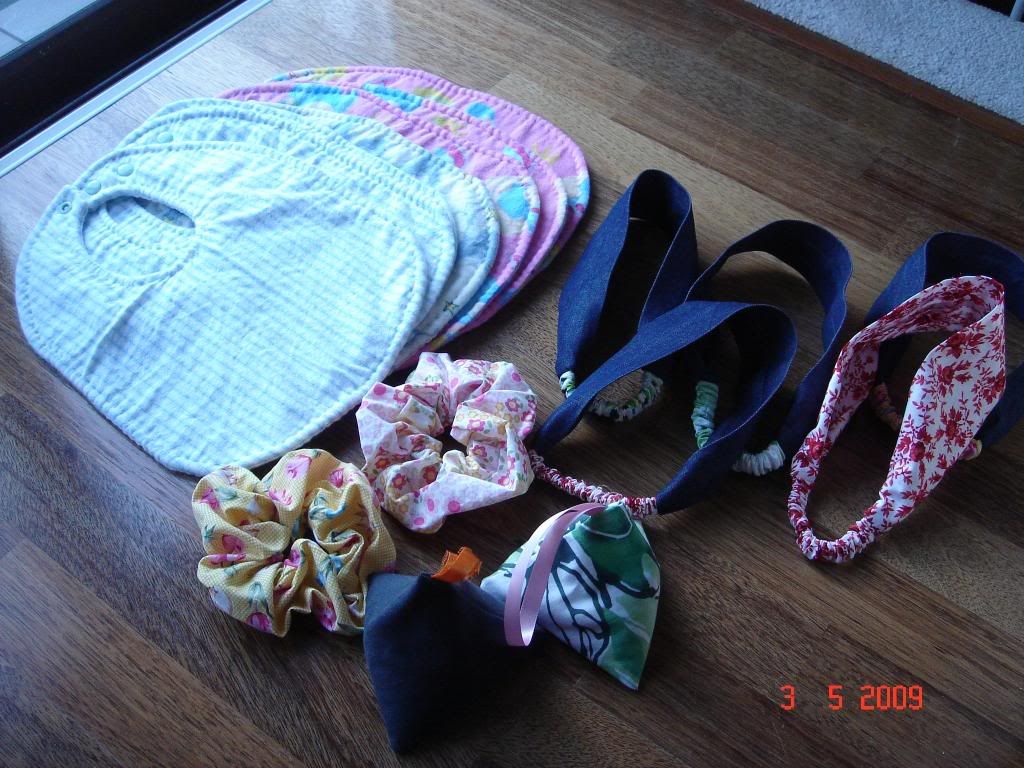 7 reversible bibs, 1 robbed by DD who insisted wearing it the whole Sunday morning and now with her mucus all over it I can't donate it any more, hence missing from the photo. All100% hand sewn. The blue ones were made of fabrics I freecycled from a lady from Freecycle. I freecycled a lot of fabric/scraps/used blankets from the group and now I've got a lot of flannelette and polar fleece to play with. Yay~~~~
One of the has two different fabrics on two sides:
5 headbands, machine sewn from scraps (my machine refused to work while I was sewing the thick part of the last headband so I had to hand sew to finish it. I finally fixed the machine this morning and hopefully it'll start runing again).