I just can't buy PUL and not use them. So making something with PUL is my priority today. It was DD's first pair of training pants. I collected a few free patterns online and today I tried one of them. It's called Easter Bunz.
I used one layer of flannel and one layer of PUL. It's actually equivalent to a nappy cover but I don't want any part of PUL to get in touch with DD's skin so I added the layer of flannel. I don't mind washing. If it fits well I'll make more. And DD doesn't wet every night so I won't have a lot more washing.

I was thinking of leaving an opening to make it a pocket but decided I'll just add boosters on top, just for a better look of the training pants.

Flannel layer and PUL layer sewn together, leaving a small opening to turn inside out. Then sew elastics on each of the four long sides. Turn inside out and top stitch. Add snaps to finish.

This is finished product: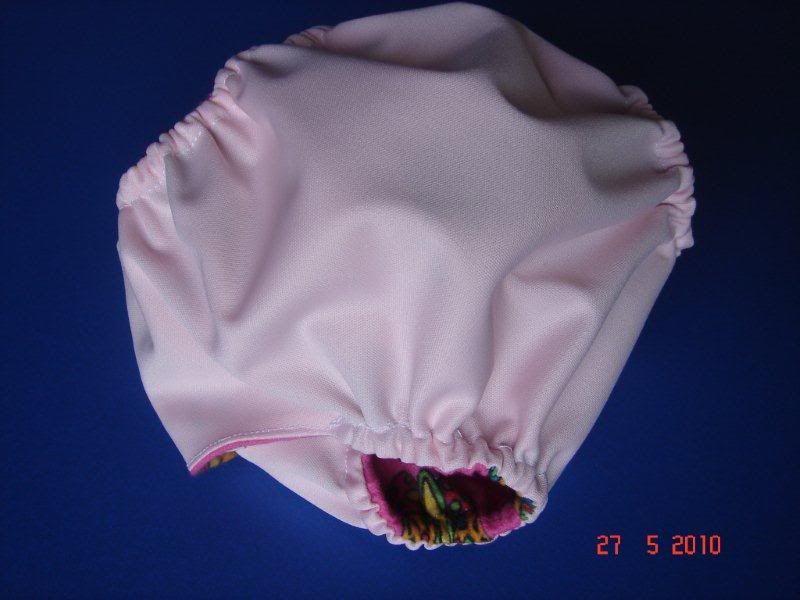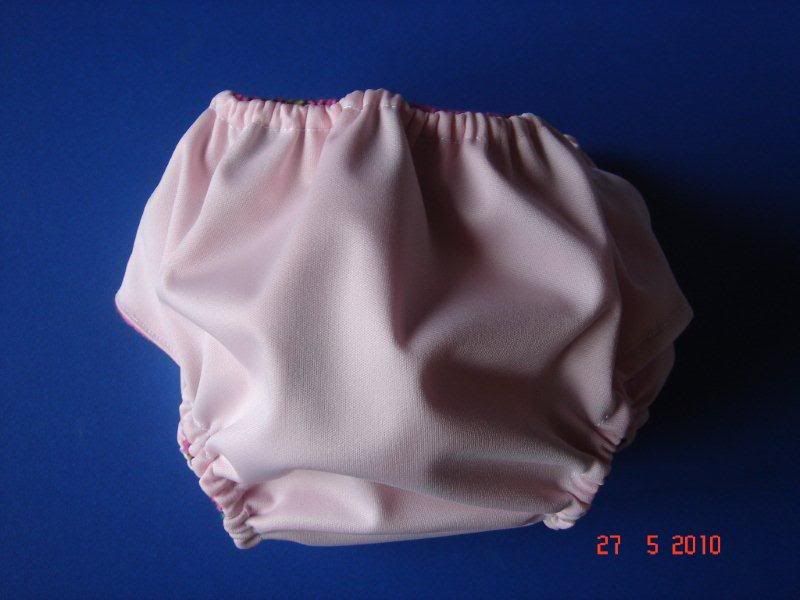 Because of all the elastics it's hard to take a good photo of the finished training pants. It'll sure be bigger than DD's normal undies but with all the elastics I think it should be fine. I like it big coz I'm thinking that maybe I'll add boosters for overnight.

I can't wait for DD to come back home tonight to try it on, and have some photos 'in action'!