I got this bed rail from a freecycler, because last week my 3 yo DD decided to sleep on the 'big bed'.
It was miserable, terribly dirty. But after cutting off all the fabrics parts and gave it a thourough clean (I had to use one of my craft brushes to go into all the little details), the structure was perfectly intact. Fine. That's all I needed.
So I worked in my sewing room for about 1-2 hours (not really worth it is it?), here's what I got: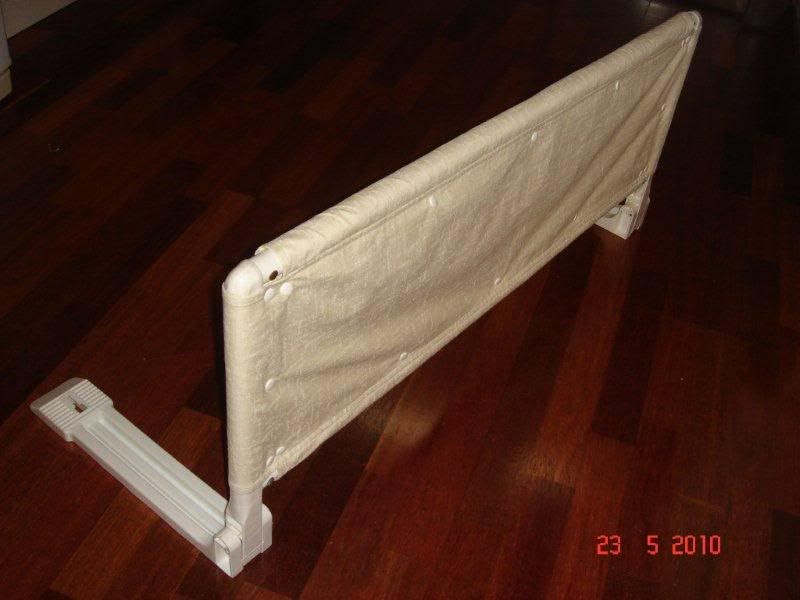 Doesn't it look perfect?
I used the remaining of
the curtain
that I used to make this
stair rail screen
, this
skylight shade
and this
clothes pegs holder
etc. There's still a fair bit left for maybe another project or two!
I wrote down on my sewing notes the measurements of the cuts in case it fails or I need to make another one. From memory it's 116x30 + 88x20x2P. There was another option which I realized should be better after I cut out the fabrics. From memory it's 88x58 + 20x30x2P. I think this option is better because the seams will be shorter, which means maybe less work.