My pregnancy has made my incontinence worse. Recently my
old lovely panty liners
are not good enough. I have about 2 dozens of them but they're mainly made by 3-4 layers of flannelette and at most one layer of polar fleece. A sneeze can wet all the layers and a wet panty liner makes me uncomfortable for the rest of the day. (I'm just too lazy to carry around spare ones coz one was almost always good enough before.)
So I decided it's time to use my 'modern' fabrics: PUL and bamboo, to make more absorbent and waterproof panty liners.
I pulled out my PUL, bamboo velour and bamboo fleece, and decided to use two layers of bamboo fleece as inner soaker because of its great absorbency, one layer of bamboo velour as inner layer that touches skin because of it's lush softness, and one layer of PUL as the outer waterproof layer. I believe three layers of bamboo should be enough for a whole day, and even if there's a big accident, the PUL should be able to prevent any awkwardness.
I used
this pattern
, which has always been my favourite. (When I'm checking the tute when writing this blog entry I realized that I did the wrong thing by cutting out the fabric using the pattern and turned and topstitched. It should be like sewing ON the pattern lines not cutting on the pattern lines. No wonder I feel these 'modern' panty liners are slightly smaller!)
So I put them on to the sewing machine and started sewing. Then I got more and more disappointed. I heard that PUL is hard to sew. It's not really that hard to sew to me but the look after it's sewn onto the bamboo velour is terrible. Why do I always have these waves? I want it FLAT!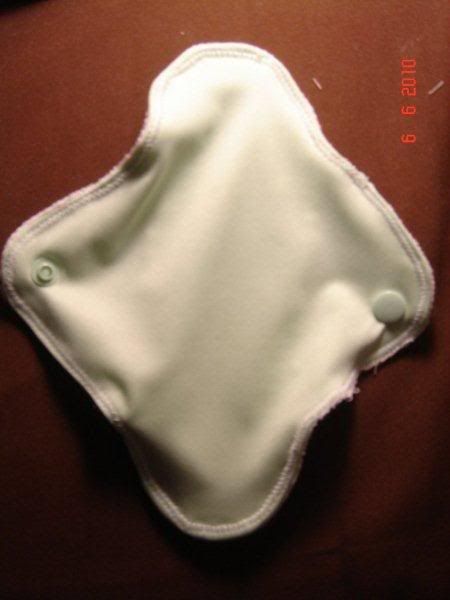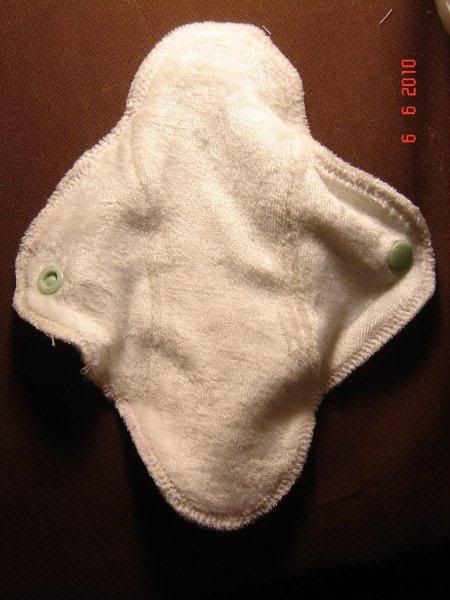 To be honest I like fleece better. I never had this big 'waving' problem with polar fleece before. I believe bamboo fleece will be good as well, since when I sew bamboo fleece onto the bamboo velour it didn't feel so wavy.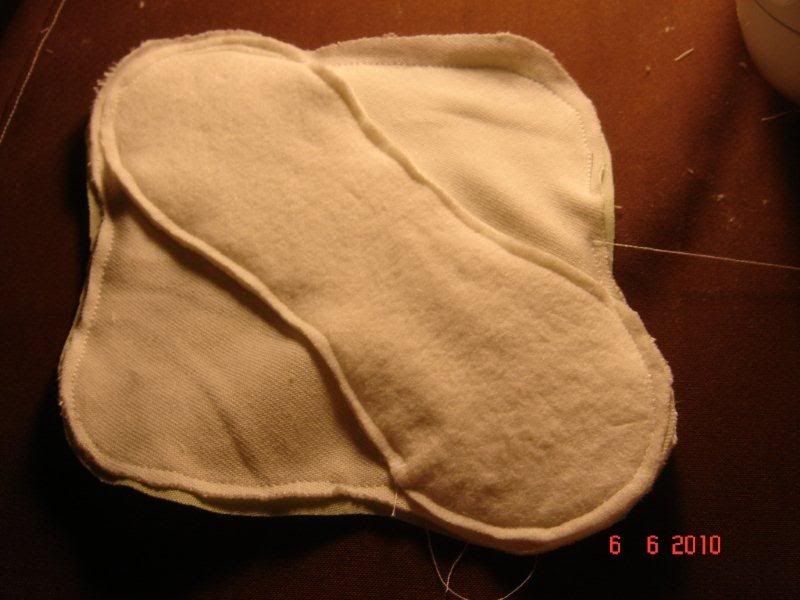 After I finished my first 'modern' panty liner I hated the look. But I believe it should still have the functions that I need: absorbency and waterproof, so I am still glad that I have a 'modern' panty liner.
Then I decided to try handsewing the rest 7 panty liners that I cut out . Yesterday I finished two on the train. They still look terrible but well again, all I need is their functions at the moment so I'll just bear with them.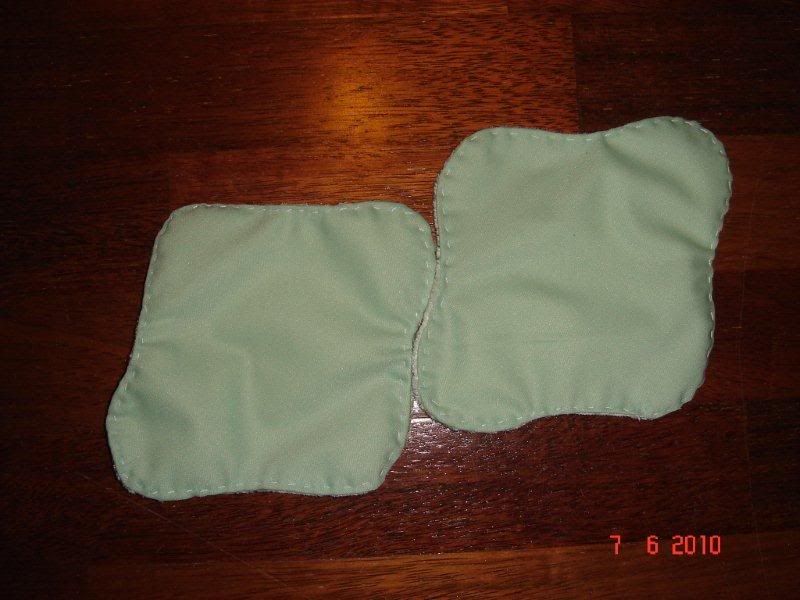 I'll have to do some research on how to deal with these 'wavy' issues with these terrible knits.