I don't like the panty liners I made recently because they're too small, especially at the front which needs the most protection. I decided to modify my panty liner pattern to make the front larger.
What I did was simply tracing the panty liner pattern on a piece of paper, and put a normal pad pattern over it to trace the front onto the pattern so the front of the new pattern is longer, and the total length of the panty liner pattern is the same as the normal pad pattern.
See the photo below. Patterns from left to right: normal pad, panty liner soaker, panty liner body, new panty liner soaker, new panty liner body.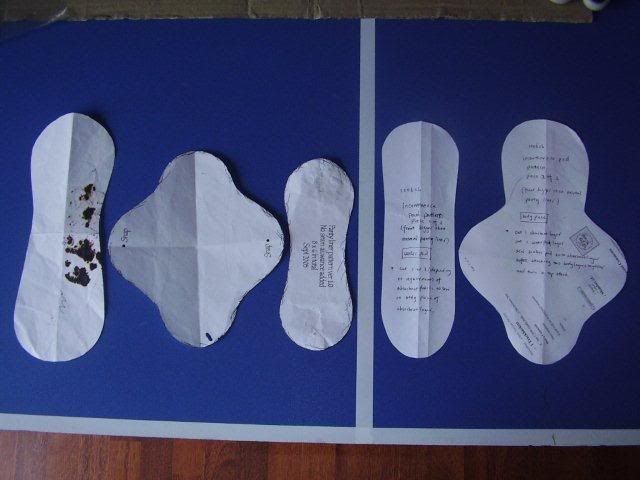 I cut one layer of bamboo velour and one layer of polar fleece or PUL to make the body, and one layer of bamboo fleece to make a soaker. The soaker is a little bit smaller than the body so that there's less bulk when the body pieces are turned and top stitched.

I sewed the soaker onto the wrong side of the bamboo velour, then sewed the bamboo velour and polar fleece or PUL together right side together, then turned right side out to top stitch.

I like working with polar fleece much more than PUL. I can never get PUL to look nice after sewing. But polar fleece looks so nice and feels so nice.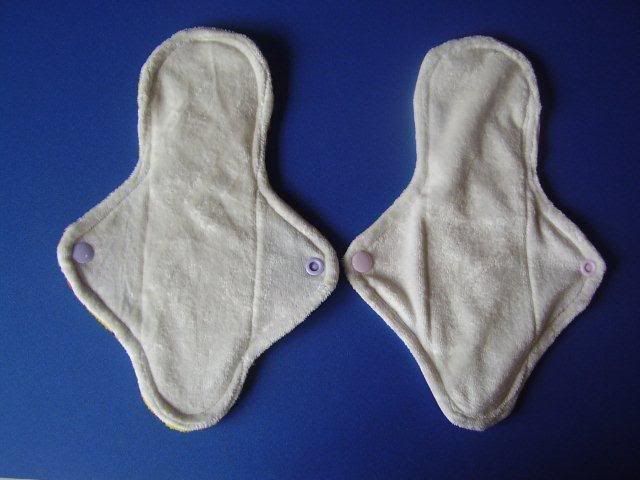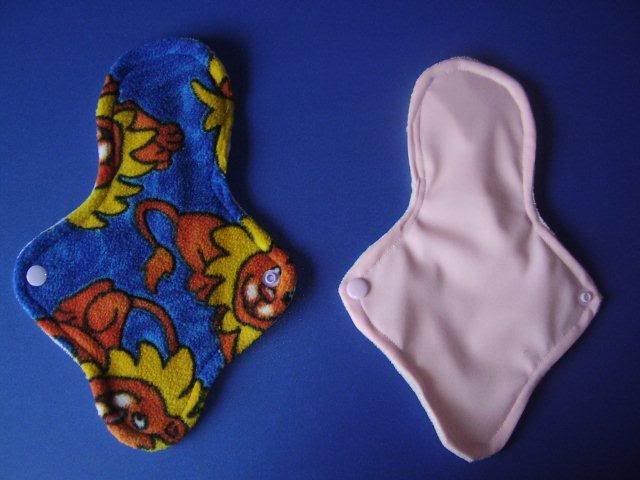 I've tried the new panty liners on and they feel sooo much safer!
When I took out the old patterns I also decided to modify this night pad, although I don't think I'll need it in the next 12 months now that I'm 27 weeks pregnant and plan to breastfeed. I did pretty much the same thing, added length at the front and also at the back. I think it's now about 40 cms long.