My parents are coming from overseas to stay with us for 3 months to help me with our baby No.2. We're running out of bedrooms so we decided to divide the entertainment room downstairs and make an extra bedroom.
I do my sewing downstairs and the laundry is also downstairs. So we need something to divide the room so my parents can have some privacy. After some discussion and planning with DH we decided to use wire and curtain.
We have a spare pair of curtain. But we found out it's not wide enough. So I pulled out
the upholstery fabrics that I freecycled from someone long time ago
and cut some pieces to make up the width. The fabric was already 'hemmed' as the original owner was trying to do an upholstery project and she couldn't finish it while it was already like 95% done. So I don't need to hem the fabrics. The only thing I need to do is to attach them to the curtain.
I also used some scraps of the top threading part of
the cream curtain
(I couldn't use them before but just wouldn't throw them out and now I can use them!) to attach to the top so I can use curtain rings on these fabrics too.
The upholstery fabric and the top part of the cream curtain to thread curtain rings: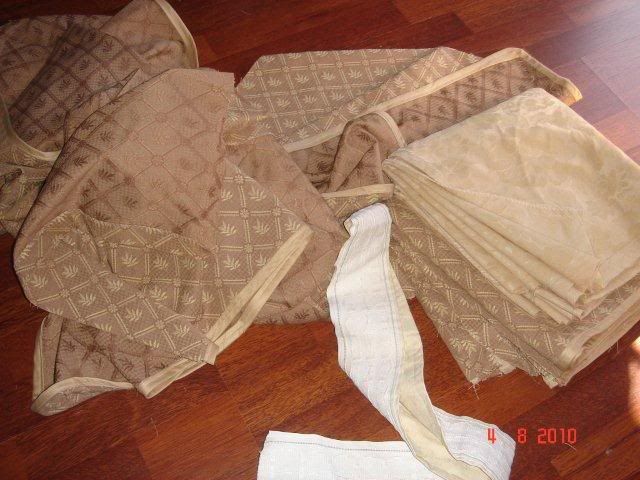 The pair of curtain which will make the main body of the division (sorry for the crap photo it seems that only the wrong side is shown):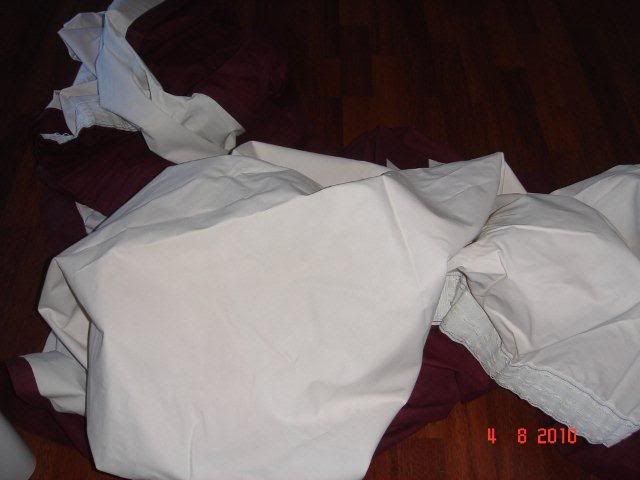 I sewed the upholstery fabric onto the main curtain wrong sides together and then folded over and sewed right sides together to make something like a french seam so that the raw edges won't show on either sides: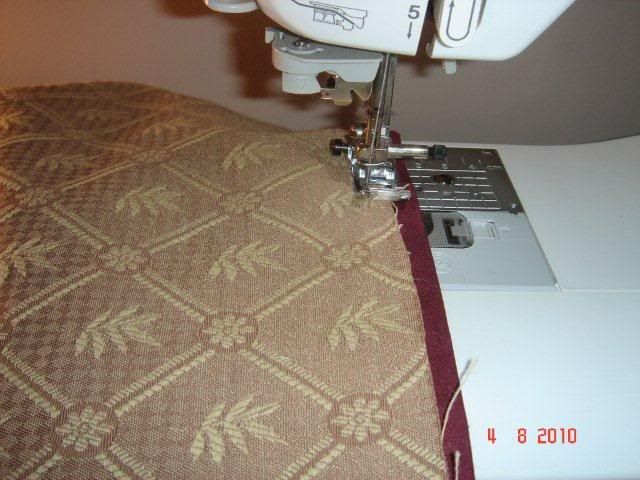 Then I attached the top threading part to the top of the upholstery fabric: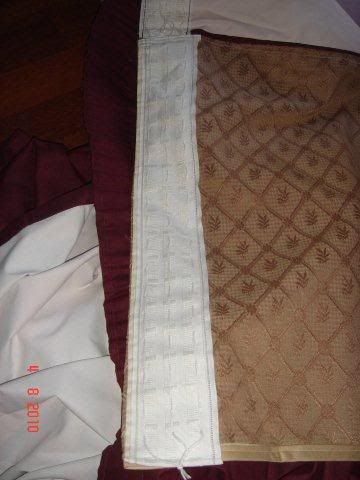 Threaded the curtain rings on (I didn't know which one would work better so I bought both):
Viola a division curtain (sure I'll iron them before my parents arrives...):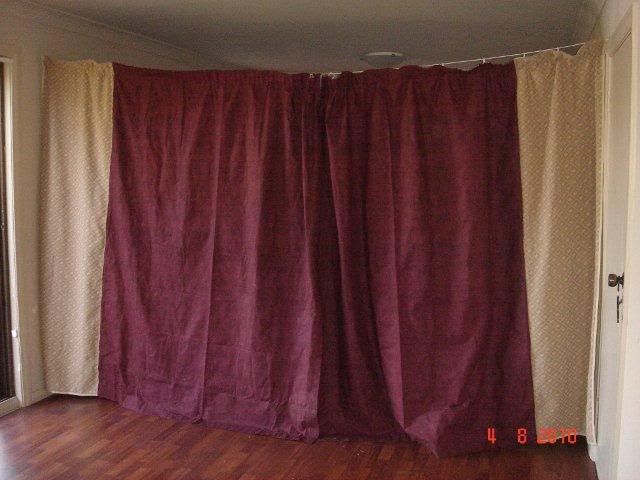 When it's open (yeah we'll get rid of the ping pong table and put in bed, TV etc..):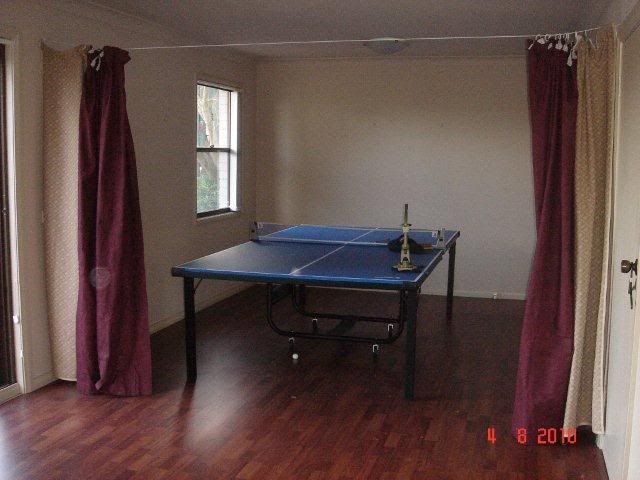 To make it work better I even snapped two snaps onto the edges of the curtain so when they're closed my parents can snap them up so they can't be easily open (by wind for example).