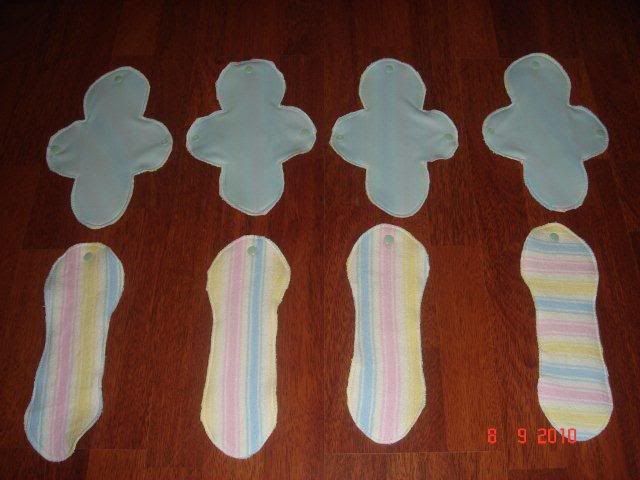 I made 4 cloth pads today, using the same materials as the
panty liners
I just finished. I really love working with this baby wrap thick cotton fabric. It's so easy to sew. I now just 'overcast' the edges instead of topstitching due to the thickness of the fabric. They look perfect. The farbic is very thick so I only use two layers in the body and two layers in the snap on soaker.
So for each pad, there're two layers of soaker fabric and another layer of soaker fabric sewn on to one layer of body fabric. Then a PUL layer as waterproof layer. They make a very thick pad. I can't wait to try them but I might have to wait for at least months since I'm planning to breastfeed....
But I can still use the body part (without snapping on the soaker) as panty liner if I wish.