This is more of an emergency trial. Like I mentioned in
the previous post
, I had to find a way to avoid changing DD2's clothes every time I feed her. So after my mom's suggestion I decided to spend a few minutes to see if her suggestion could work. So I pulled out this already halfly refashioned Tshirt of mine (as you can see the bottom part has been cut):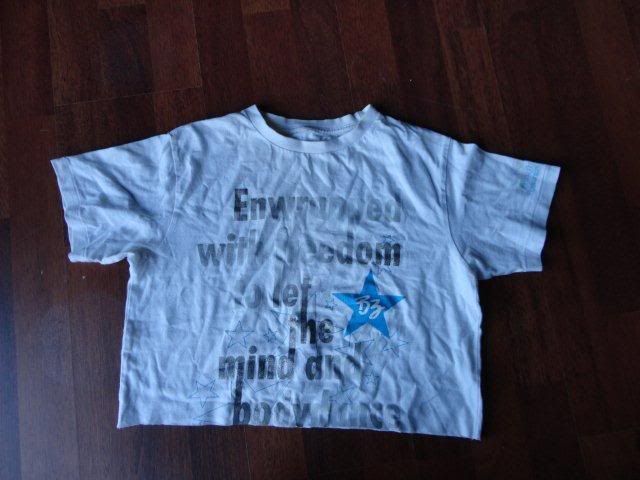 Cut the centre back
and cut two strips of fabric off the centre:
Pinned and sewed the two strips on to the back of neck. This are the strings to be knotted at the back of DD2's neck. I didn't even bother hemming or whatever because I know it doesn't fray.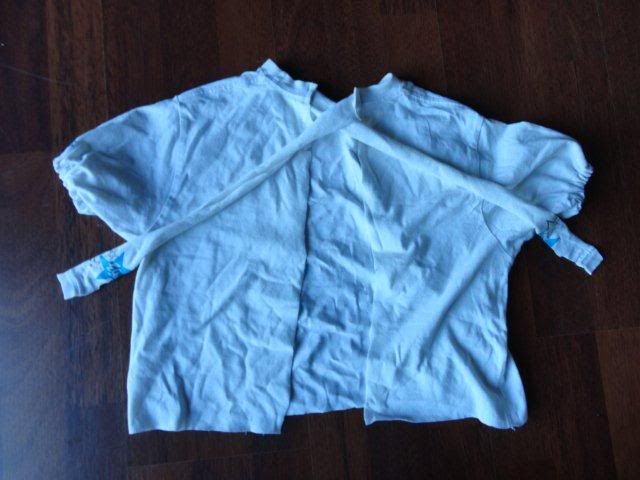 I cut a small hole at the hem of the sleeves and threaded elastics in.
A baby feeding cover!
In action!
Well I know it's a quick fix but I was quite happy about the result. The only problem is the sleeves are a bit short, since it was a short sleeve Tshirt....But it does the job.