So this is No. 2. I trialed No. 1 and got an hang of it so this one was quite well made, so far the best of DD2's 3 feeding covers.
It's made from another old jumper of DH's. It seems that DH has too many old clothes to recycle from isn't it! LOL. Well it's the top one. I took two pieces out and figured the top one would be nice.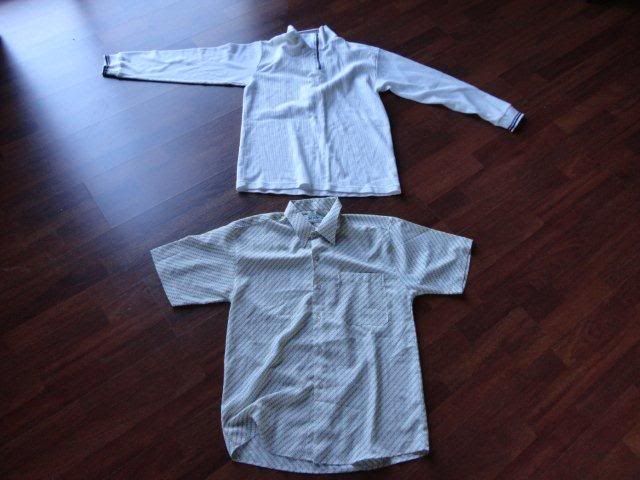 Put one of DD2's tops on to cut the pieces (yeah I even omitted the pattern making part!).
Pieces cut! Sleeves and front and back. It's a peasant blouse style but I'll cut open the back to make it a feeding cover.
Sewed the pieces together, elastics at wrists, and FOE at neck. I cut open the centre back and used two strips of the same fabric to make strings so I can make a knot at the back of the neck.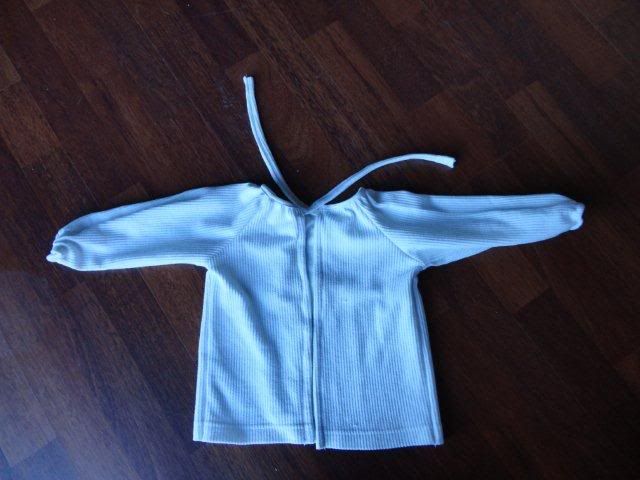 This is the front look: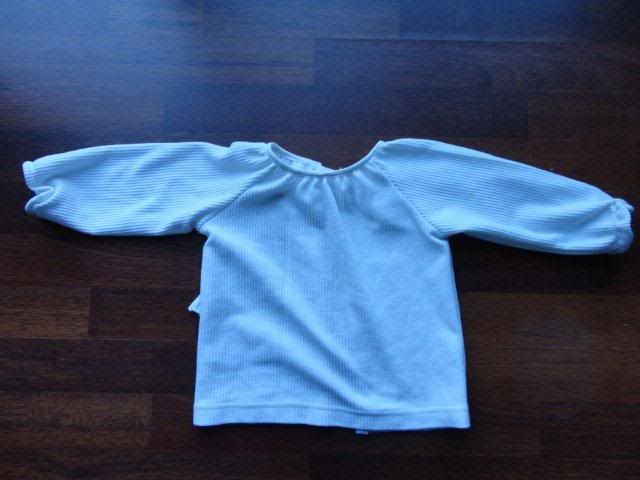 In action! Awwww....how cute!
This is the best feeding cover I've made. It fits DD2 very well. The fabric doesn't really absorb water so it really helps to keep the clothes clean and dry.