It's getting cold and when I took out DD1's winter wardrobe I found her pants are either too short or too long. The only few pairs of well-fitting pants have holes at the knees and I'm yet to find a way to mend them. So time for some sewing.
I took one of the hole-y pants as pattern. (I now don't use commercial patterns for pants any more as I find using existing well-fitting pants as patterns are far more quicker and better fitting.) Put them on a piece of newspaper and cut out the shape, leaving roughly 1cm as seam allowance, and 3-4cm as hemming allowance.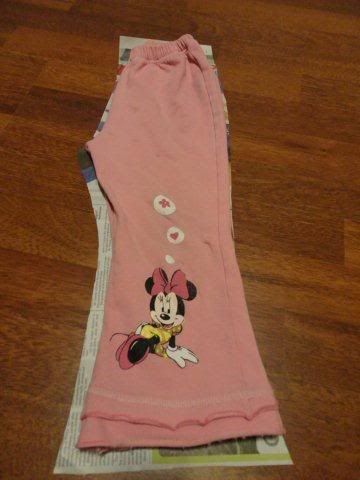 Then put paper on fabrics. I folded the fabric into four layers so I can cut out all pieces all at once: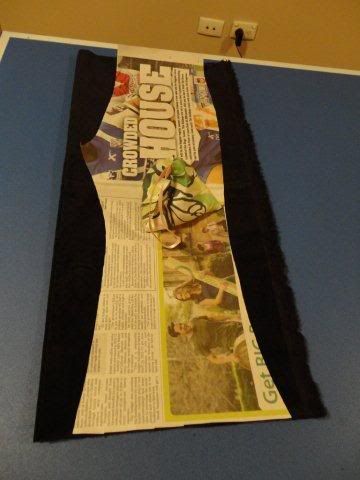 Fabrics cut out ready to sew!
To make it more interesting I found some ribbons. Alright not some but a lot. But then I've got a wide selection...
Cut some ribbons and pin on one of the pieces of the fabrics: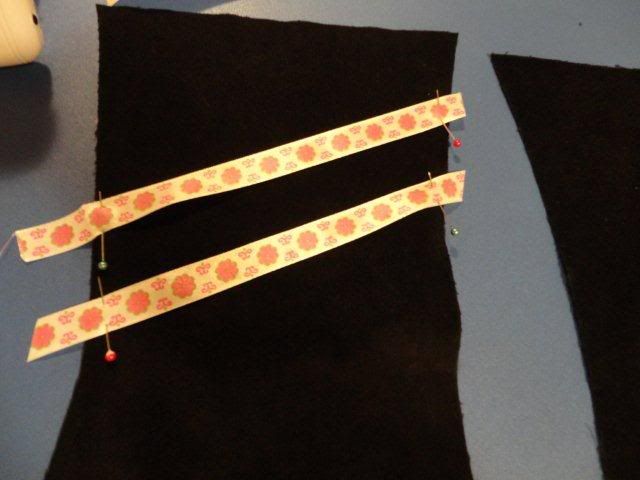 Sew the ribbons on, then sew the pieces together, hem the legs and thread elastics in the waist. A pair of new bell pants!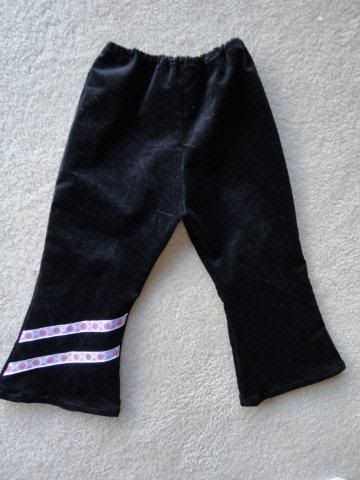 I even sewed a name tag on the back, so that I don't need to label the pants if DD1 wears it to kindy. To make the name tag, I just took a pink ribbon and using a normal ball pen to write her name on it and folded it before I sewed it on the pants while doing the casing of elastics.
It didn't stop there. I was so happy with the result that I made another one for DD2 too!