I made this pattern too big so this pair of pants will have to wait till maybe next winter to be worn.
So I made this pattern from a pair of pants DD2 has been wearing. I wanted to try if the pattern is good enough so I used a jumper that DH doesn't want to wear any more to make the pants.
Cut out the two pieces: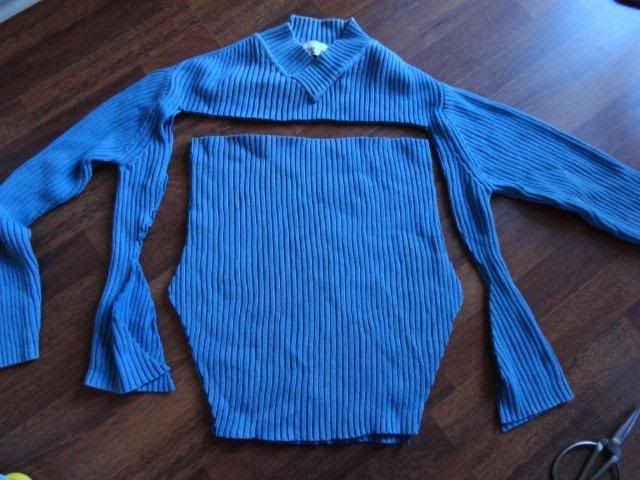 It was easy to sew up the pants, but when I tried it on DD2 they were too big. The knit is kind of 'ribbed' so stretches too much and the pants are too long too.