I
refurbished this mat 3 years ago
. Look what it looks now:
It's losing it's colour and it's losing it's shape. It's ugly. Today I found some time to do some long-wishing projects and this one is finally done.
I took off the ugly old cotton cover I sewed on 3 years ago. I went very impatient and unpicked a few stitches and then simply tore off the rest.
I found this kid's fabric that I bought and planned for this project looooooong long time ago. I ironed it on the mat. The mat makes a great huge irong board on the floor. LOL.
Then I put the mat on top of the fabric and cut the desired size off the fabric,
and rolled the sides of the fabric up and pinned onto the mat.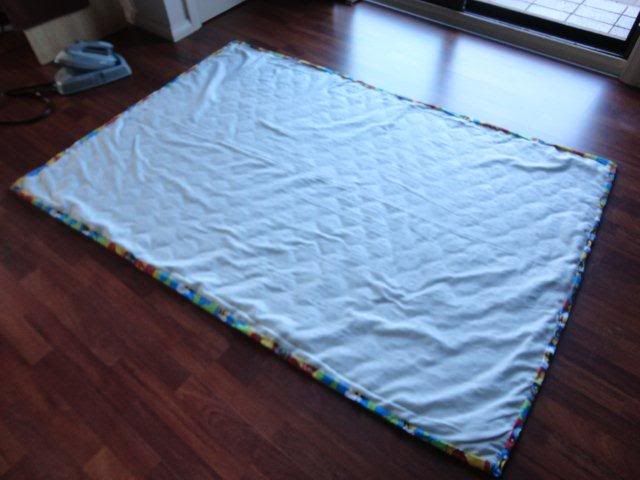 Then sewed all the way round the edges:
Now I get a brand new mat for my DDs!
In action!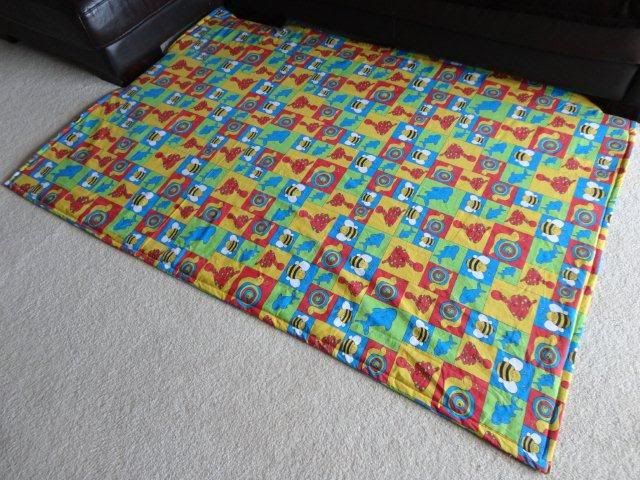 DD1's having fun tonight teaching DD2 names of all the animals on the mat. LOL.
This project took me a good hour.