I so love the pretty
black skirt
I made for DD1 that I made a pink one today.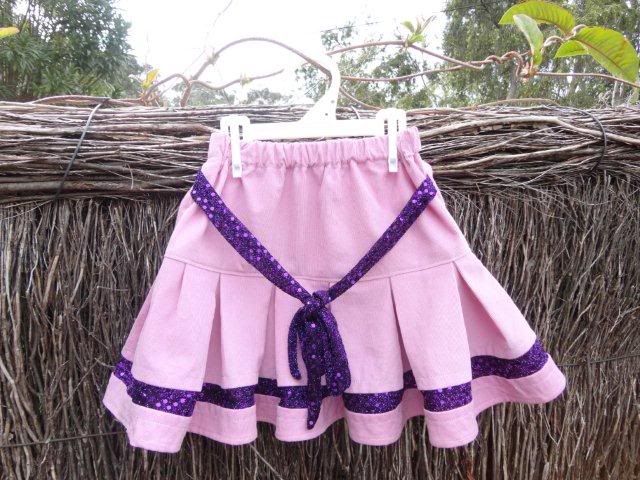 I love the thickness and softness of cotton cord but I hate the lint. I hate any fabrics that shed lint, when sewing and when wearing. But these are normally beautiful fabrics. Sigh. When DD1 wears the
black skirt
her tights are always covered by the black lints, looking like ants on her legs. I hate it. So this time when I was sewing this pink cord, I decided to try everything I could to stop lint, which means to hide ALL raw edges.
First, when attaching the upper piece to the lower piece, I used a piece of knit to cover the raw edges: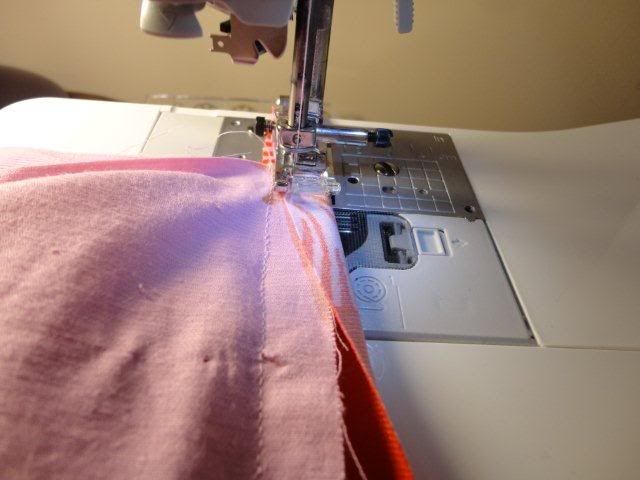 Second, when attaching the front piece to the back piece, I used french seam, which means I sewed WRONG sides together first: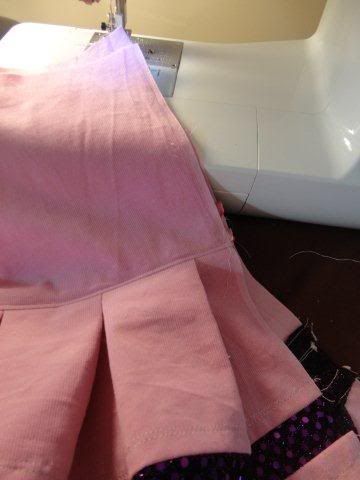 And turned and sewed right sides together to seal the raw edges in the side seam.
The waist and bottom hem raw edges are all rolled in so raw edges won't show anyway.
Now I think I'm safe.